Kristen Stewart is one of the most sought after actresses in Hollywood and she has delivered a large number of hit films till dare. This beautiful actress started young and is regarded as a storehouse of talent, as far as her performances are concerned.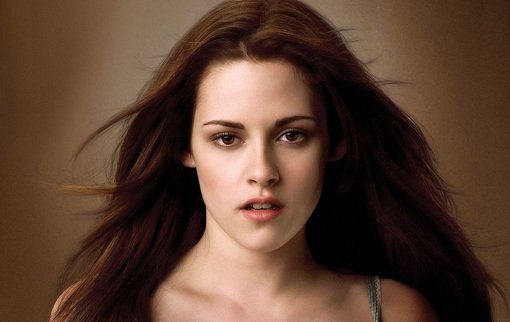 Net Worth: $ 70 million
Income Sources: Kristen Stewart has made most of her wealth from her movie roles, with her most famous ones being the Twilight series. She is a highly paid actress, making nearly $ 8 million per film. She has amassed huge wealth today because she started her career at a very young age. She also gets a considerable income by making brand endorsements.
Born: 9th April, 1990
Marital Status: Single. Dated actor Michael Angarano but the couple split up, there have also been rumors about her relationship with the Twilight co-star, Robert Pattinson, but this one did not materialize too.
Height/Weight: 5 feet 5 inches, 54 kg
Personal Background
Kristen Stewart has acting in her blood as she was born to a California based television producer, John Stewart, while her mother Jules Mann-Stewart, worked as a script writer. She has an elder brother and also two adopted brothers. She attended regular school till grade 7, after which she had to pursue correspondence education because of her film career, as she started at a very young age. Besides having a successful film career, Kristen is involved in philanthropic work too. She supports noted organizations like Red Cross, Oxfam and Shoe Revolt.
Career Graph
Since Kristen Stewart came from a family engaged in show business, she always wanted to become a script writer, but acting was never on her to-do list. However, fate had something else in store for her as she was offered her first role at the age of 8 years, in a Disney movie called "The Thirteenth Year". Her first success as a child artist came with the movie called "The Panic Room" and things started rolling on for this talented young actress. The 2002 movie even fetched her nomination for a Young Artist Award. Her most acclaimed performance comes in the role of Bella Swan in the movie series of the Twilight. "The Messengers", "Snow White and the Huntsman", "Equals", "Into the Wild", "Speak" and "Zathura" make some of her best works till date. Kristen Stewart has been rated as the highest earning female actress in the industry, topping the "Hollywood List of Top earners 2010" by Vanity Fair. Additionally, she has been named as the number one on list of "Hollywood's Best Actors for the Buck".
House and Cars
Despite being one of the richest actresses in the industry today, Kristen does not keep a very lavish lifestyle. In fact, she lives in a rented villa and has even lived in her parents' home. She is also not into much showing off her cars, as she drives around in a Black mini Cooper. She even donated her pair of shoes for extending support to trafficking victims. This simple-at-heart girl has common hobbies like reading and swimming.