This 32-year-old most popular Bollywood actress is half Indian and half British in nationality. She was born on July 16, 1983 in British Hong Kong. She is the daughter of a beautiful British woman named Suzanne Turquotte and an Indian man Mohammed Kaif. The real given birth name of Katrina Kaif is Katrina Turquotte. She is very popular in making Bollywood films, Telugu films, and Malayalam films.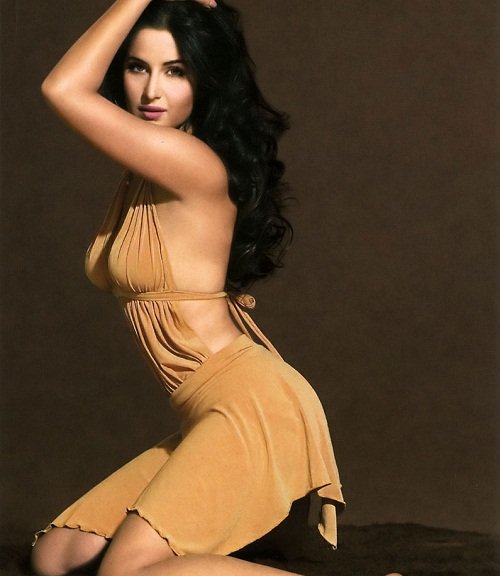 Perhaps, you have not known Katrina Kaif well yet. If that is the case, then here are 10 most interesting and unknown facts regarding Katrina Kaif that you must know:
#1. Katrina's mother has charitable heart, which is why she works in a charity that covers the entire world. Because of this, Katrina and her entire family move to one place to another in every 2 years.
#2. Before she indulged in the filming industry, she was still trying her luck in the world. She kept on submitting her portfolio to a number of modeling and advertising agencies, in which she tool taxi as her way of transportation.
#3. Before her films are being released, Katrina has this unusual routine. Such routine is visiting some historic and culture-related structures in the country such as Ajmer Sharif Dargah, Mount Mary Church, and Sidhivinayak Temple.
#4. Her first time in making a movie was actually not that a great experience. The title of her movie was Boom, and it was released for public viewing way back in the year 2003. It was criticized by a lot of movie critics. And worse, a lot of viewers were avoiding such movie for some reasons.
#5. Katrina Kaif is into fashion, which is why she is fashionable enough. But in normal days, she prefers wearing Jeans and vests or track-pants and tees.
#6. There was this particular movie that really made a great impact on her acting and filming career. The title of such movie was Namasthey London. After it was released for public viewing, her career has absolutely boomed.
#7. When it comes to foods, Katrina is not that picky. What she loves to eat are only common and simple food items. Rice and curd are already comfort foods for her.
#8. She is a very workaholic type of a person, especially during her first few years in the acting and filming industry. She even tried working for 16 hours straight. This is how extremely workaholic she is.
#9. In Katrina's modeling career, she landed off with the professional photographer named Atul Kasbekar as her first client. Later on, she has got a number of modeling clients such as Loreal, Kodak, Veet, Pantene, Fevicol, Cola, LG, and Lakme.
#10. According to the Google's data in 2008, Katrina Kaif was the number one most-searched celebrity Bollywood has to offer. And in the 2008's 100 Sexiest Women World Poll, she was on the first rank according to the data presented by the FHM India.
These are just 10 most interesting facts regarding Katrina Kaif that only few people know. If you are one of those people, then good for you. If you aren't, then there is no need to worry since these are now uncovered for your own benefit.