The mobile gaming sector is huge in India right now. Recent reports suggest that the smartphone market in India is growing rapidly,with around 350 million people now owning a handset. A large proportion is thought to use their smartphones to play online games. When you consider how well mobile play fits into modern life, it is easy to see why it has grown to become so popular. In essence, it keeps you entertained and stops boredom setting in – whether you are commuting to work or on your lunch break
Playing games is one thing but enjoying the gaming experience is something else entirely. Just as there are a large number of games that cater to different types of gamers, the same is true for mobile phones, and each one offers a different experience.
So, which are the best mobile phones for gamers on the move who are looking for a device that gives them that ultimate gaming experience?
Apple iPhone 11 Pro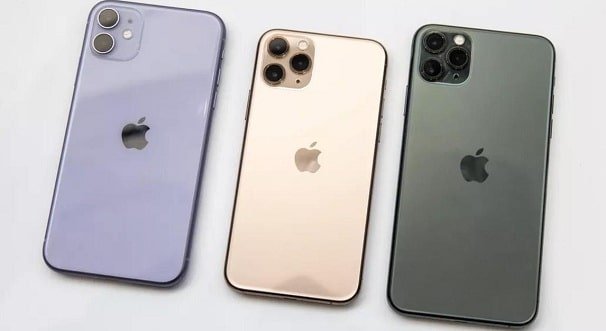 The latest batch of iPhones caused a real stir when released recently. The 11 Pro is the pick of the bunch for gaming, although it is one of the priciest handsets we will look at. If you can afford one, it has many great features to make mobile gaming lots of fun.
The battery life is much better than older iPhones,which means you will not run out of juice at the worst time! The 5.8-inch screen is also a decent size for playing games on and brings the on-screen action to life in impressive colour. The major benefit of this phone for mobile play online is the lightning-quick,internal A13 processor. This ensures fast speeds and reduced lagging, which is crucial for getting the most from online games.
With specs and features like these it is easy to see why Apple is one of the top global mobile phone brands that dominates the market for smartphones and other related devices.
OnePlus 7 Pro
Another mobile handset that is not specifically a dedicated gaming phone but actually does a fine job is the OnePlus 7 Pro. This is less expensive than the iPhone 11 Pro, so it's a great choice if you are on a tighter budget. It has many features to make playing games on it enjoyable. A Snapdragon 855 processor helps give fast gaming speeds, while the phone can be purchased with up to 128GB of RAM for decent storage capacity. Players will also like the large AMOLED screen, which has no distracting notches. With a 90Hz refresh rate and a sharp 3140 by 1440 resolution, it performs as good as it looks.
Razer Phone 2
If you want a proper dedicated gaming handset, then why not try out this one? The original Razer phone kicked off the whole mobile gaming craze and redefined just what we could use our smartphones for. This Phone 2 takes the baton and runs with it to give something much better. The superb 120Hz Ultra motion display is one of the best for producing truly immersive gaming experiences on the move. Its 8GB of RAM couples with a Snapdragon 845 processor to further amp up this phone's performance. It also has some of the best speakers on any gaming phone, which help produce crystal-clear FX. A 4,000mAh battery also gives a good amount of charge, once full, to keep you playing all day.
Asus ROG Phone II
Another smartphone that has been produced with gaming firmly in mind is the ROG Phone II from Asus. This has a bold look that will find favour with many gamers. Lit-up logos and sleek lines all make it a phone that really grabs the eye. Ultra fast speed and smooth game play are delivered via the Snapdragon 855 Plus processor, which also has X Mode for more oomph. There are some really innovative features for gamers on this phone, such as the Air Triggers, for example.As with the Razer Phone 2, there is a fabulous 120Hz rate of refresh to enjoy, while the 10-bit LED screen brings everything perfectly to life.
Choosing the rights games
To get the most from playing online games through your mobile, you need to get everything in place first. One key consideration is finding the right site to play at – preferably, one that is setup for Indian players. There are useful gaming comparison sites to utilise, such as SuperLenny, which lists the best online casinos and bonuses for Indian players. Once you have found the games you enjoy playing, you can then select a phone that will make the most of your gaming experience.
While you might think that any old phone is good for mobile play, this is not always true. Playing on these is a frustrating experience, to say the least! It therefore makes sense to do your research and choose a smartphone that has what it takes to make mobile gaming truly awesome. If you need a few ideas, the phones listed above are among the best to consider right now.