Parallels Desktop 13 is the latest version of a software system designed specifically for Mac; you will also need to be using an Intel processor to be able to access the software.
The original software dates back to 2006 and is credited with being the first software capable of bringing virtualization to a Mac computer. Effectively, it allows you to utilize the resources of one computer on several other computers.
The main computer becomes the host; virtual connections are created which can be accessed by any computer with the right passwords. You can then choose to view the host as though you are sitting in front of it or simply access the software on the host computer.
This has made it a fantastic option for anyone wishing to work from home or allow staff to work at home; one resource can be shared and dramatically increase productivity by working together in real time.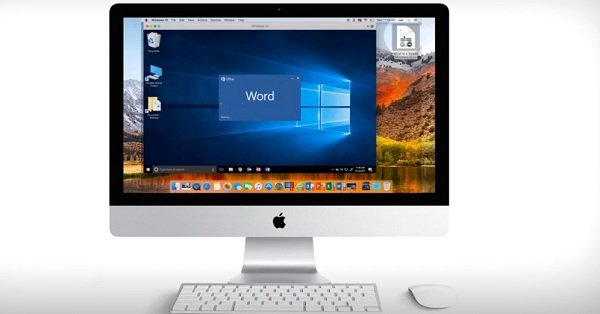 Of course, as with any software, there are frequent updates to ensure it offers the very latest technology. Parallels Desktop 13 has a great deal of useful features:
Increased Number of Tasks
There are in excess of 30 tools now available to users of this system; in fact, it is now possible to use Windows Apps on your Mac! Although there are those that may shudder at this thought, the idea is to combine the best features of both products.
You can access Mac Touch Bar to provide you with access to Microsoft Word, Excel and PowerPoint. You can even use the standard Windows internet browsers; if you wish.
Some of the new and most popular tools include:
Clean drive
Record screen
Find duplicate files and folders; to help save disc space
Presentation mode which ensures nothing but your presentation shows on the screen.
Windows Availability
But Paralells Desktop goes a step further than this. You can also install an entire copy of Windows 10 into a virtual machine and then access it whenever you need to.
A particularly clever feature is the coherence mode. This allows you to make Windows invisible; you will appear to still be on your Mac but able to access all the Window Apps you have installed. Alternatively you can simply make your computer look like a Windows PC; the choice is entirely yours.
Productivity
You do not need to limit your virtual machines to one! It is possible to have several virtual machines open which allows you to run a variety of different operating systems. All of these virtual machines can be left to run on your Mac and will show on top; even if your Mac is in full screen mode. This minimizes downtime when switching between machines and software; allowing you to focus on creating rather than software issues.
Performance
Of course, upgraded software means upgraded performance. The latest version of this program provides dramatically improved performance for Thunderbolt SSD drives; almost as good as a native experience.
You can also experience nearly 50% faster connection and workability with virtual Windows screens and 40% faster USB performance; even on your virtual machine!
Control
The level of control you have over version 13 is impressive. It is now possible to assign cores and RAM to each virtual machine. You can go as high as 32 cores and 128GB of RAM; per machine.
You can also set the resolution for your different applications and it will automatically change as you move between screens.
There are a range of pre-configured virtual machines to make it faster to get you started. These included Windows 10 development environment and Android systems. You can even access, free 90 day trials to the major Microsoft programs.
You may also be pleased to see the latest developments in Windows are now accessible on your Mac. A good example of this is the People Bar feature which shows your recent contacts. You will be able to see this in Windows taskbar or directly on your Mac screen with the coherence option.
Editions
It is worth noting that there are several additions of Parallels Desktop 13; the pro edition includes everything while the home and student version will not provide you with access to free upgrades, advanced network tools or business cloud support tools. However, it is an excellent introduction t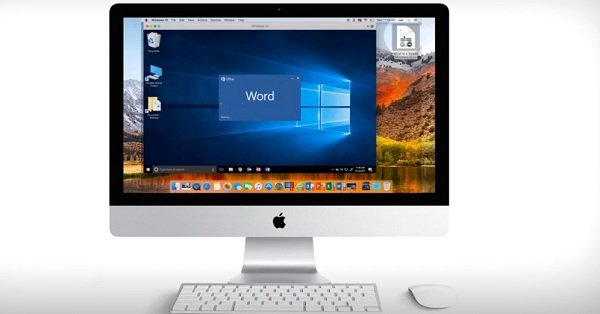 o the software and it is possible to upgrade in the future.
Summary
The latest version of this software makes it possible to continue with your Mac while benefitting from all the latest Windows technology. This is truly having your cake and eating it!
Of course, there is an additional charge involved in adding this solution to your computer, but, by using a Parallels promotions, you will be able to collect an impressive discount; allowing you to indulge and discover the beauty of this product.
You may be surprised at just how affordable this is!