Diljit Dosanjh is a very famous singer in the beautiful country of India. He is the artist to look up to, as far as Punjabi music industry is concerned. Aside from being an excellent Punjabi singer, he is also a television presenter and actor. He has been starring in various Punjabi movies, from the moment he entered into the industry and even up to now.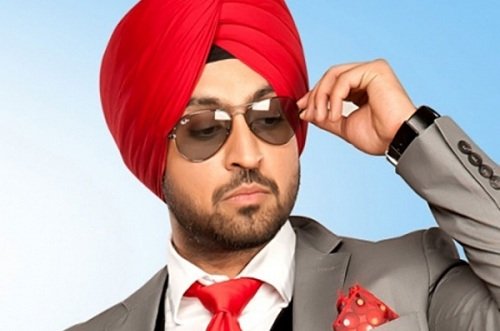 Net Worth: $16 million (Estimated)
Sources of Income: Diljit Dosanjh is earning a lot of money on his flourishing singing career. But the moment he entered into the television industry, he acquired a lot more money, which is why he has this very high net worth. He even tried making Punjabi movies and earned a considerable amount of money from doing such. Not only that, he also earned a whopping amount from his brand endorsements such as Coca Cola and Flipkart.
Full Name: Diljit Singh Dosanjh
Born: 6th January, 1984 (35 Year)
Marital Status: Currently, he is known by the public as a single man. There were rumors that he got married to a woman from Hayward, California, USA named Sandeep. It is never confirmed however, by him.
House: He is living in his own house that is specifically situated in Ludhiana 141003, Punjab.
Height/Weight: He stands 5 feet and 10 inches, and he weighs 68 kilograms.
Personal Background
Diljit Dosanjh was born in one of the villages located in the Jalandhar District in the Indian state of Punjab. His father used to be a Punjab Roadways employee, and he is named Balbir Singh Dosanjh. His mother used to be a plain wife, and she is none other than Sukhwinder Kaur. From his birthplace, he decided to move to Ludhiana for the main reason of completing his education. He actually grew up with a great relationship to his siblings.
Career Graph
Diljit Dosanjh's great singing career actually started way back in the year 2000. It was the exact year when Fine tone Cassettes produced his very first Punjabi music album titled, "Ishq Da Uda Ada".  There were 8 song tracks in this album, in which he sang excellently. His second album was titled "Dil", and it was released in the year 2004. Even so, these first two albums of him were not that successful, as much as he wanted them to be. Because of his strong determination and hard work, he was noticed in the Punjabi music industry and became popular after the released of his "Smile" album in the year 2005. After that very successful year, the release of his album was done every year, causing him to become more and more famous in the entire India. In the year 2011, his fate from entering into acting was judged through his debut film titled "The Lion of Punjab". The bad news is, the movie didn't receive a lot of positive comments, and it didn't acquire a considerable amount of gross. But the good news is, his "Lak 28 Kudi Da" song track specially done for his movie was a big hit. He never gave up making movies, which is why he became one of the most successful Indian actors today.
Save