Over the last two decades, the internet has impacted heavily on all spheres of life in India. The country has become a leader in digital technology with an active tech-savvy population leading this revolution. Today, it's possible to find all services online across all industries. From health to live sports, education to travel information, fitness programs to local businesses, everything is now available online. But one sector that has benefited immensely from digital technology is the online casino industry.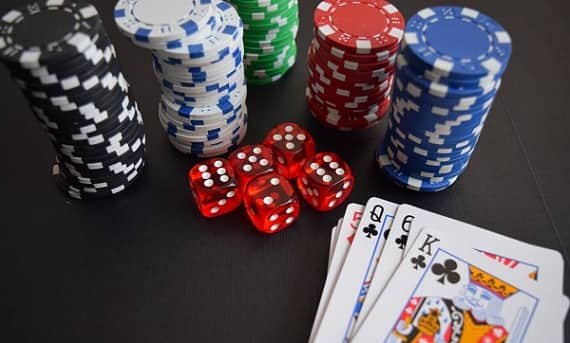 Source: Pexels
The country's previously-strict gambling laws had held the industry back somewhat but things are changing. It's now possible for local players to access high-quality casino games from leading global casino brands.
Leveraging Digital Technology
India is now home to the world's second-largest internet user base and many of these users go online looking for fun activities. This is how gambling operators have managed to penetrate the local market through state-of-the-art online casinos. The country has a 65% young, tech-savvy population which has driven fast adoption of digital technology. With the growth of the digital marketing landscape, it's easy for international casino brands to build a client base in the country by investing smartly.
Because of this, many casino brands have set up websites where local players in India can now play their favorite games. With more flexibility in how they can operate, many casinos are using newer advances in technologies like live-streaming to encourage newer players. Award-winning casinos such as Casumo are also available for Indian players for both classic games and live casino and this continues to revolutionize the industry.
Mobile Gaming
Another notable digital technology trend in the Indian gaming industry is mobile gaming. Mobile technology has played a crucial role in the global digital transformation. In a world where people want to stay connected all the time, smartphones and tablets have become the easiest way to stay online on the go.
The number of smartphone users in India is estimated to reach over 760 million in 2021. With this in mind, the online casino industry has started developing mobile-friendly casino sites and mobile casino apps.
Leading casino software developers, including Microgaming, NetEnt, Playtech, NextGen Gaming and Betsoft, have continued releasing high-quality mobile casino games. This combination of portability and quality offerings from respected brands has played its part in building the industry in India.
Safe Secure Digital Payments
When playing online, one of the major concerns for Indian players is the safety and convenience of payment methods. The casino industry now leverages the latest digital technology to offer seamless payments for players.
These payment methods include standard, more traditional debit cards, as well as a range of e-wallets like Neteller and Skrill. Digital technology makes it easier and cheaper to deposit and withdraw when playing at an online casino.
The Future of India's Casino Industry
With no change in sight to the gambling laws in India, digital technology remains the most viable alternative for local players. Leading gambling operators have licenses from the relevant jurisdictions and also allow independent oversight by associations such as eCogra. This could very well be the future of the casino industry in the country.