Tequila is one of the sophisticated beverages. It tastes amazing when you taste salt and lemon soon after having tequila shot. There are a wide variety of premium tequilas available for sipping neat, on the rock, or in mixed drinks. Tequila starts out as a cooked agave. Several stages of agave cooking yield a wide range of tequila.
Here are the top 10 Best Tequila Brands In India
1. Gran Patron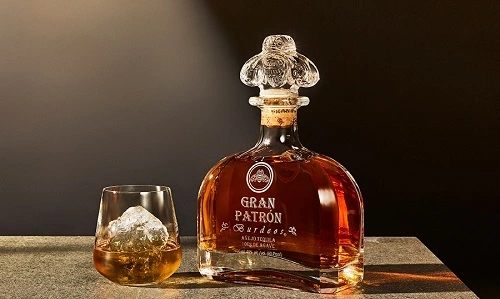 Highly refined tequila, this one is dark amber in color and smells wonderfully delicious. Flavors of vanilla, raisin, & oak wood linger in the tequila's velvety aftertaste. Tequila Gran Patron is produced entirely from Weber Blue Agave grown in the highlands of Jalisco.
After being initially matured in either American or even French oak barrels, the tequila undergoes a second distillation and ageing process, this time in used Bordeaux wine barrels. A fancy crystal decanter is then used to store the liquid for later consumption.
2. Riazul Tequila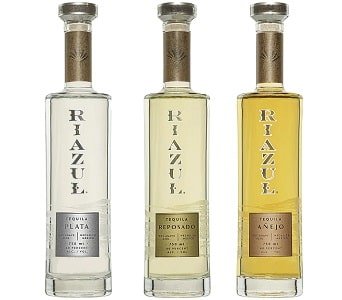 When it comes to the best tequila brands, we recommend Riazul Superior Anejo Tequila above all others. It is double-distilled, then aged for about 2 years. Both its flavor and its age set it apart from any other tequila. French oak barrels from the Citeaux forests in Burgundy are used to mature the tequila.
Subtle notes of honey, dry fruits, & spices make up the backbone of this tequila's flavour profile. Riazul's Anejo is widely available in India's fine dining and cocktail establishments.
3. Roca Patron
When it comes down to it, Roca Patron is tequila the old-fashioned way. The tequila's light age brings forth the full flavor of the 100percentage Weber Blue Agave included to manufacture it.
The Tahona technique uses a volcanic stone to break the agave, and the resulting fibers are then put to use in the fermentation & distillation stages. This contributes the sweet flavor of the Agave and the smokiness of American oak.
It's one-of-a-kind tequila with a hint of ginger & orange peel and a sweet, vanilla-like scent. The flavor is agave and earthy mushrooms. Over five months are spent ageing the tequila in bourbon barrels.
4. Blue head
Blue Head Blanco Tequila is indeed a twice-distilled tequila with a fruity, refreshing flavor. If you've never had tequila before, you owe it to yourself to sample this blue agave tequila from Mexico. Each bottle contains 40% alcohol by volume and smells strongly of a variety of spices. Because of its low price and robust flavor, this tequila has become a favorite among Indian consumers.
This tequila goes through two distillation processes and is made using a roller mill. Its high alcohol concentration makes for a satisfyingly warming finish. Among the many tequilas available, this is among our top picks.
There is a fruity sweetness to the tequila up front, followed by a smoky, alcoholic sting. There is a similar pungency and complexity to the scent of this tequila. This tequila is perfect for those who prefer their tequila to be light and refreshing.
5. Asom Broso Silver
The exceptional flavor of Asom Broso Silver is the result of many distillations and filtration processes. It's one of the most popular brands of tequila in India, and it won Best Tequila at the 2008 San Francisco International Spirits Competition.
The distinctive, vivacious aroma of AsomBroso Tequila is a blend of fennel, anise, licorice, and dried herbs. After letting it breathe, aromas of agave nectar, milk chocolate, olive brine, and rye bread emerge. First impressions of the beverage reveal a peppery & astringent taste. Somewhat toasted flavors linger in the mouth after the initial bite of sweet pepper with agave.
6. 1800 Reposado Tequilla
The deep amber colour and smooth, nutty flavour of 1800 Reposado Tequila comes from a 6-month ageing process in American & French Oak barrels. It works wonderfully in margaritas and is smooth enough to sip neat. There's a buttery caramel flavor and a honey-brown hue to this.
Mild spice notes and an aftertaste of sweet peels and marzipan are also present. Chilled or used for an Ultimate Margarita, the 1800 Reposado is at its best. The top can be used as shot glass as well as to enjoy a neat glass of 1800 Reposado Tequila.
7. Montejima Reposado
Montejima Reposado, distilled in Mexico, was presented with the Double Gold Medal in World Spirits Competition by San Francisco. Its top-shelf tequila expertly blended with oak and vanilla for a smooth, flavorful finish.
The almost two-month oak-aging process gives the solution a fruity undertone. Many people in India enjoy this tequila, which is well recognized as a top brand in the country.
It is well-packaged tequila that mimics the design of a high-end perfume bottle. Nevertheless, the best feature is that you can also use the interesting cap as its shot glass.
8. Jose Cuervo
In business since 1795, Jose Cuervo is a top-tier tequila producer. There are claims that this was the first tequila labels to offer the spirit to the international market. The flavor of this tequila is mildly sweet, with overtones of vanilla and oak, and it has a pale color. Considered to be among the most elegant and well-balanced mixes of reposado & younger tequilas. There are two distinct varieties, each with an alcohol by volume (ABV) of 40%.
9. Sierra
The superior quality of Sierra silver tequila has made it a popular choice around the world. Flavors of caramel, chilli, and vanilla give this tequila its classic Mexican flair. Each bottle contains 38% alcohol by volume and has a refreshing, fruity flavour. In sum, this tequila is indeed a wonderful addition to your late-night get-togethers.
10. Sauza
Another well-liked tequila that has been around since its inception in 1873 is Sauza. Its tequila made entirely from agave plants, so you can expect a subtle sweetness and the authentic taste of agave. All of the tequilas are double-distilled in copper pots, making them refined and expertly made. It's high-quality tequila thanks to its mild citrus flavor and scents of lime and jasmine. The alcohol by volume content of this tequila is 40% per bottle.
Conclusion
Tequila has been a popular beverage in Mexico for centuries. Since then, tequila's fame has skyrocketed, and it's now frequently served at celebrations and events across the globe, especially in India.
Each of these labels is worthy of your consideration, but if you are a novice and need guidance, the above-mentioned Tequila brands are a good one to begin.