Top 10 Best Sports Shoes Brands in India
Foot Wear is one of the most important thing for any human being and a unique component of dressing. It is by far the greatest inventions for human being. They can create a fashion statement or can be taken as a practical device for movement and also for medical reasons. You can always cover your feet from the hurt that the pebbles on the road inflict you with. Also no other article of clothing requires attention than foot wear. And why not. If your foot wear are ill-fitted, you will not be able to move around.
There are some very important nerves in our feet and if they are held too tight may be in a tight foot wear, it will reflect on your overall health. And of course that is something which you would never want.
All the more we know that foot wear create the first and last impression so why not go for a handy pair rather than something you are totally uncomfortable with.
Shoes are the kind of footwear that shields the field form all sides. Choosing the right shoe for the occasion is very important. Even for sports there are many kinds of shoes that you can choose from.
So are you thinking of buying new sports shoes? Let us help you make the right choice.
Below is the India's Top 10 Best Sports Shoes Brands and also a quick guide about most prevalent and the best sports shoe brand India for 2017.
10. Li-Ning
This is a Chinese footwear brand formed in 1990. It created waves when Shaquille O'Neal,a NBA Player, was signed to a contract in the year 2006. Thereafter in 2012, it made a big leap when Miami Heat's Dwayne Wade agreed to recommend the products. Udonis Haslem, Wade's teammate has also followed him and endorsed the product. It is known to be the best producer badminton and tennis accessories. Thus it is positioned in the 10th place of India's best sports shoes brands of the year 2017.
9. New Balance
This sport shoe company was formed in the year 1906 as name New Balance Support. It is known to produce expensive shoes as compared to other shoe manufacturing companies. They are maintaining the number 9 slot for being the follower of the highest standards in manufacturing sports shoes.
8. Vostro
Vostro offers trendy yet fashionable sports shoes. These shoes are designed using air pass technology and lets the shoe sole breath. It is also convenient to clean and is very light weight. It is odor resistant making your feet free from bad odor of sweat during exercises. It is also water resistant so you can also plan to play around in rains or watery places.
7. Asics
At number 7, we have Asics. ASICS is an abbreviation for "Anima Sana In Corpore Sano" which means "healthy soul in the healthy body". This is a Japanese company formed in 1949 as Pannier co. Ltd. They are one of the leading producers of sports shoes for soccer and football teams. Asics is one of the preferred shoe brand of India as it is very comfortable and reliable.
6. K-Swiss
Switzerland based company K Swiss founded by Art and Ernie Burner in the year 1966. This company is known for producing and manufacturing sports shoes for tennis and other games. Steven Nichols bought this company in 1986. In India it retains its 6th position as the best sport shoe brand.
5. Converse
Primarily, Converse was a rubber shoe manufacturing company formed in in 1908. Due to the immense success in rubber shoe business and they entered in sports shoe manufacturing domain and made shoed for tennis players in 1915. We all know what happened next. They emerged as the producers of some incredible shoes which were put to use NBA. And even now Converse is a hit brand in NBA. However, Nike took over the converse $305 million in the year 2003. Thus it is in the top 5th position in India as one of the best and preferred sports shoe brand.
4. Puma
At number 4, Puma which is known as the leading producer and manufacturer of sports shoes. Puma is a world class manufacturer of Sports shoes which include cricket shoes, running shoes and football shoes. Originally, it was merged with Adidas, which is another leading brand of sport shoe market, and formed by Adolf and Rudolf Dassler but later they got separated and formed different companies. This brand is hugely popular in India and there are whole lot accessories that you can get from Puma. The shoes of this brand can be bought online or in the Puma Stores which are prevalent across the nation.
3. Adidas
On number 3 we have Adidas. Adolf dassler who was earlier associated with Puma separated and established this shoe manufacturing company in Germany. It was formed in the year 1948. The famous 3 striped logo in black color is world known. Adidas is known for the extremely well quality of shoes and production of these products are also done using the quality goods. Many leading athletes swear by the shoes as manufactured by Adidas. Apart from shoes, Adidias is also a leading brand in producing various sports accessories and equipment making it a one stop shop for all. The company is known for good and efficient quality.
2. Reebok
At number 2, we have the world famous company named as Reebok. It was formed in England in the year 1895 by J.W.Foster and sons in the England. They have been the one among the innovators and developers of spike shoes. This company is manufacturing shoes for almost all sports inclusive of indoor and outdoor sports. Apart from shoes, they are also known to manufacture a range of other sports accessories and equipment as well. Therefore this brand is in the top 2 position from the top ten list of best sport shoe. Reebok as a brand is aligned on great designs. A huge number of international celebrities endorse the shoes and other products of this big brand.
1. Nike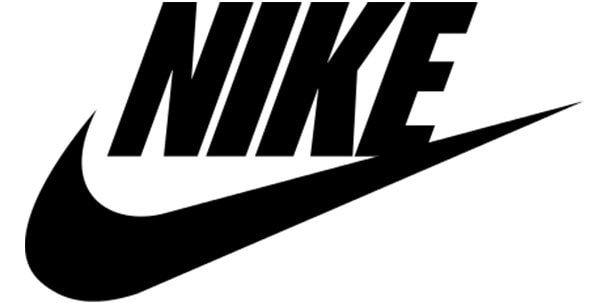 Nike is the top most preferred and the best sport shoe company in India. It is known for a wide variety of sports shoes which are chosen by sports enthusiasts across the seven continents. The company was formed in the year 1964 and was initially known as "blue ribbon sports". Blue tick mark is the logo of this brand. It is the manufacturer of best sports shoe available in the market. The most preferred ones being the running shoes which are considered as best. Thus this brand hold the number 1 position on the list.
Conclusion
Although there are many other brands present in the market but comfort should not be compromised.Ensure that you choosing a sports shoe which is right for your feet. It should protect you against all sort of sports injuries. The shoes under these brands are available at various price ranges and you can choose for the sports shoes based on your requirement like shoes for trekking and hiking, running shoes, cricket shoes, football shoes, training shoes, etc. which are even designed for the specific requirements. Style and comfort don't go hand in hand but still the brand speaks for itself and that's very important.