Safety shoes are important when it comes to protecting feet from potential risks. This safety gear has been designed to wear while working in industrial areas or factories. Hazardous environments such as slippery floors, heavy lifting, hot objects, rotary machines, chemicals and electricity require workers to wear boots or safety shoes.
These safety boots are categorized into different types based on different applications and designs. Some of the common versions are metal instep shoes, toed shoes, electric hazard shoes, and steel insole shoes. Formal and Informal are two major styles of safety shoes. For the worker who often works in hazardous environments, they need durable and reliable safety shoes.
With these shoes, the possibility of foot injuries can reduce significantly. This article will also tell you about India's top 10 best safety shoe brands. Let's take a look:
List of Top Safety Shoes Brands in India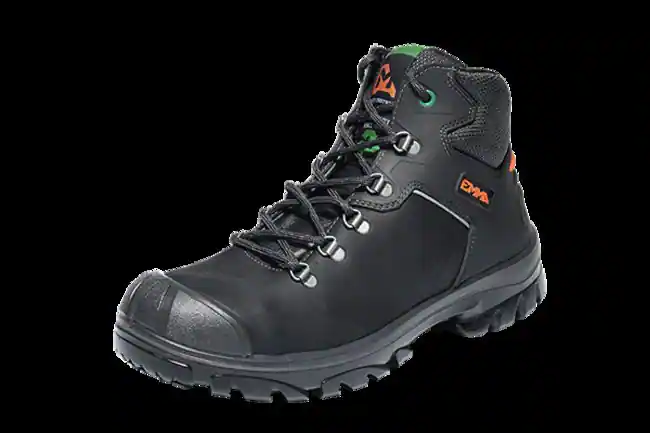 1. RoarKing
RoarKing was established in the year 2017. It is a subsidiary of the SeeandWear brand, supplying its exclusive range of leather shoes worldwide. SeeandWear ensures that the customers' requirements must be met; the same is the case with RoarKing.
They are also focused on providing the utmost satisfaction to the customers at a reasonable cost. Pure leather is used to make safety and formal shoes. In a very short span of time, the brand has become a market leader with positive reviews and ratings on Amazon. Today, the brand is producing safety shoes with PVC soles, Airmax, and PU.
2.  Allen Cooper (India)
Allen Cooper is one the fastest developing footwear Retail leader in India. The brand has experienced immense popularity with its high quality and robust product range. In the domestic market, Allen Cooper is known for matching the latest trends in its products, such as products, leather shoes, sports shoes and accessories.
Apart from accessories and formal shoes, there is a huge demand for their safety shoes, specially designed for industrial use. They have three types of safety shoes: semi-ankle safety shoes, high-ankle safety shoes, and low-ankle safety shoes.
3. Skechers (India)
Skechers is a pioneer in this segment, in addition to being famous for offering accessories for women, men and kids. This American company has accessories and footwear customers worldwide. Established in 1992, it is having it's headquarter in California.
When you hear about safety shoes that would be able to match the quality standards, Skechers is one brand that meets your requirements. Nothing can beat the brand value and quality of Skechers. But, the price of Skechers safety shoes is a bit high, making it an unaffordable option for a middle-class individual. However, the starting price is Rs 10,000, which goes up to Rs 15,000 or more. Otherwise, this is a wonderful brand in terms of comfort and quality.
4. Jacks Hibo
China-based Jacks Hibo has its appearance on various e-commerce platforms, including Ali Express, Amazon, etc. The brand has been specializing in safety shoes of different variations, such as rubber-slip resistant outsole, steel toe, steel toe cap, steel midsole, etc. All these shoe types are best suited for workers working in an unsafe environment. Bear in mind that the expected delivery of Jacks Hibo's shoes takes approx 1 month if delivery to India.
5. JCB Safety Shoes
Safety shoes by JCB are famous for being lightweight and comfortable. Since JCB's safety shoes meet the highest safety standards, more and more customers often rely on them. The best part is that safety shoes are available at affordable prices and are suitable for a wide variety of situations and hazardous environments.
Furthermore, they are anti-bacterial, heat-resistant, anti-slip and oil-resistant. The safety shoes are crafted from premium quality leather and are exceptionally sturdy. These shoes have been designed to keep workers safe in various situations.
6. Woodland
Aero group is the parent company of Woodland. The company entered 1992 the Indian market. Woodland offers plenty of performance apparel, footwear, and outdoor gear. For those who are adventure and outdoor enthusiasts, Woodland brings a safety boot collection for you.
It is considered the best brand not only in India but also internationally. Due to the quality ingredients used in it and the method of preparation, it is quite economical despite being expensive. Achieving the highest safety certifications, ensuring a long useful life, using premium quality materials, and not hurting any part of the foot are what sets Woodland's safety boots apart.
7. Bata
Bata is a Switzerland-based company of footwear. This international brand has up to 6000 stores across the world and has production units in up to 20 countries. After its inception, the brand started manufacturing in a very short span of time.
This is what makes them popular among customers. When we talk about comfort, Bata is the brand that first comes to mind. But, in terms of cost, it is not a good option for everyone. For those who are looking for quality material and variety in footwear, at the same time, money is not a restriction, then rely on Bata.
8. Timberland
Nathan Swartz founded Timberland in the year 1928. This USA-based venture specializes in producing and distributing footwear of every variety. Apart from regular wear footwear, Timberland provides an exclusive range of safety shoes for both men and women.
Safety shoes by Timberland have unbeatable quality and range from Rs 10k to Rs 21k. To find the best fit for your needs, you must seek Amazon. Despite being too pricy, they are still the best sellers on an e-commerce platform. This is because the brand has a great market value and ensures the utmost quality. If you don't want to compromise on classy looks and high quality, try Timberland.
9. Karam
KARAM is the sought-after brand of Personal Protective Equipment. In India, It is rated as one of the premium enterprises offering premium quality PPE in the field of Personal Safety, the brand's spot in the top position. Apart from this, they provide a diverse range of products, such as safety helmets, hearing protection, safety eyewear, safety shoes, hand protection, face protection, and a wide range of fall protection tools.
Their safety shoes are completely safe and reliable and can be used by every workman. These shoes are made for those who work in various industrial or construction, or mining sectors, making the brand one of the premium choices. Plus, they won't hurt your feet even after prolonged use. You can also expect a good grip while walking with these shoes.
10. Liberty
Warrior Liberty is one of the renowned footwear ventures in the Indian market. The brand has become popular because of its good quality that is available at affordable cost. This brand manufactures safety shoes, school shoes, and other types of goods. For various attractive features, Indian customers like the brand. These include their shoes offering good grip, not spoiling in hot weather, and are comfortable and made to resist oil.
Conclusion
Unlike traditional safety shoes, boots these days ensure more comfort and safety. While some shoes have steel toes, few modern safety shoes have been designed from composite materials, including aluminium and thermoplastics. To find the best safety boots for you, go through the above list of the best safety shoes brand.
Safety Shoes Related FAQs
Q. What types of safety shoes are there?
Ans: Safety shoes come in various types, including steel-toed boots, composite toe boots, metatarsal guard boots, electric hazard (EH) boots, puncture-resistant boots, and more. Each type is designed to address specific workplace risks.
Q. Are safety shoes required by law?
Ans: Safety shoe requirements vary by industry and country. Many industries with hazardous work environments, such as construction and manufacturing, mandate the use of safety shoes as part of their safety regulations. It's important to check your local regulations and your employer's policies.
Q. Are there safety shoes for specific industries?
Ans: Yes, safety shoes are often designed with specific industries in mind. For example, construction workers might need boots with puncture-resistant soles, while electricians might require EH-rated boots to protect against electrical hazards.
Q. How do I maintain safety shoes?
Ans: To ensure the longevity of your safety shoes, keep them clean and dry. Regularly inspect them for wear and tear, and replace them if they're damaged. Depending on the material, you might need to apply waterproofing agents or leather conditioners.
Q. Can safety shoes be used for outdoor activities?
Ans: While safety shoes are primarily designed for work environments, some people choose to use them for outdoor activities like hiking or gardening due to their durability and protective features. However, they might not provide the same level of comfort as specialized outdoor footwear.
Q. How often should safety shoes be replaced?
Ans: The lifespan of safety shoes depends on factors such as usage, environment, and maintenance. As a general guideline, safety shoes should be replaced every 6 to 12 months for optimal protection. Inspect them regularly for signs of wear and consult the manufacturer's recommendations.