Top 10 Best Dance Choreographers of South Indian Movies
A movie can be made perfect only by blending few important things like dance, action, comedy etc. professionally. A movie can go without action or comedy, but it can never happen without a mass dance and romantic moves. Songs and dance are always the best part of movies. Tollywood and Kollywood are known for the best dance moves. Though we can see actors striving hard and perform on the screen, the total credit of the dance and their steps goes to dance choreographers. In earlier days, there was not much light focused on dance choreographers. But now the trend is changed. Dance choreographers are equally respected as music directors and other major roles in making a movie.
Here is a list of top 10 famous south Indian dance choreographers.
10. Prem Rakshit
Coming from a poor background, Prem Rakshit struggled a lot before getting settled as a popular dance choreographer in Tollywood. He was teaching dance by roaming from home to home and was trying hard to get a chance in movies. Finally, his day came, he had to replace another choreographer for a movie. He proved himself in front of the director by his own dance moves. Now he is a most wanted dancer for all top heroes in Tollywood. All the days he spent struggling paid him off well.
9. Kalyan Master
One of the most talented and popular dance choreographer is Kalyan Master. He has works in over 200 movies and his uniqueness lies in trying different types of dance for different movies. Kalyan has become a most wanted dance choreographer in Kollywood. He has experience in working with all major heroes of Tamil film industry.
8. Jani Master
We can see Jani master's master mind in dance steps of Mega Power Start Ram Charan's songs. All of the works done by Jani master have become popular in recent times. He understands the expectations of audience and gives his best for every song he works. For most of the young actors Jani Master is a dance choreographer in recent years.
7. Brinda
She is another successful dance choreographer after Kala. Brinda is Kala's sister. She has become popular because of her distinct dance steps and her style in making dance very unique. Like her sister even she is busy in working for Kollywood movies now. Even Brinda is a Nation award winner for her choreography. She has worked with many popular actors in Kollywood like Rajini Kanth, Kamal Hasan and even Prabhu Deva.
6. Prabhu Deva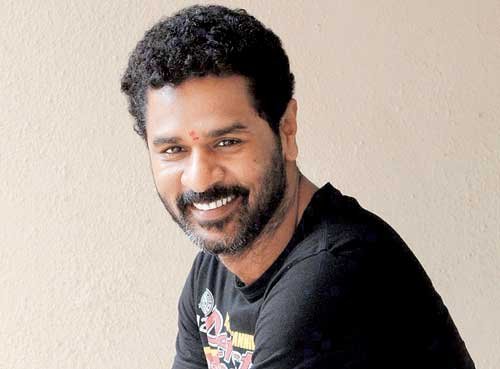 The ever most talented and popular dancer in Indian film industry is Prabhu Deva. He is also famous as Indian Michael Jackson because of his enthralling dance steps. He has choreographed for almost every major actor not just in Tollywood, but also in Sandalwood, Bollywood and Kollywood. Prabhu Deva rocks with his unique style. He creates dance steps on his own for any kind of song give. Whether the song may be western, thapanguchi or rock music. His Mukkabula song is still preferred over other rock songs in all over India.
5. Raghava Lawrence
Raghava Lawrence is a multitalented artist. He does choreography along with directing and acting in movies. He is considered as one of the most talented choreographers in Kollywoodans Tollywood. He has acted in many movies as well, showing off his acting talent. Even he struggled in the beginning days. His unique talent was recognized and supported by superstar Rajini kanth. Raghava Lawrence has great experience in dance choreography by working with major actors like Rajani Kanth, Chiranjeevi etc.
4. Kala Master
Kala is a versatile dancer. She easily choreographs any kind of songs, whether they are western, classical or duets. Her abundant knowledge in dance can be seen in her works. She is a most busiest dance choreographer in Kollywood in recent times. She has worked for almost 4000 songs not just in Kollywood, but also in sandalwood, Bollywood and Tollywood. Kala is a first female dance choreographer to receive the National Film Award for his work.
3. Raju Sundaram
Dance is in the blood itself for Sundaram Family. Having Sundaram like father and Prabhu Deva as his brother, nothing else was needed for Raju to become another outstanding dance choreographer. He started his career by helping his father's works and also entered into acting in few movies in Sandalwood and Tollywood. His eventual learning of dance made him as a famous choreographer today. His dance steps are more of entertaining and uniquely crafted.
2. Dinesh Master
Dinesh Master is a National Film Award winner for his dance choreography in a Tamil movie Aadukalam. He was introduced to Sundaram master by his youngest son Nagendra Prasad and he helped him in moving ahead with dancing for films. Because of his genuine talent and desire to achieve something, he has made to earn recognition in a very short span in Kollywood.
1. Mugur Sundaram
He is known as Sundaram Master among people. Mugur Sundaram being a super talented dance choreographer has his footprints in 6 languages of India. Since decades he is gaining his popularity among young talents. He has worked for around 1000 songs in Kannada, Malayalam, Tamil, Telugu, Hindi and Bengali languages. He also won National Award for the first time in Indian history in Choreography category. He has worked with famous actors of Kollywood and Tollywood like Nagarjuna, Chiranjeevi, NTR, Nagesh, Kamal Hasan, Rajini Kanth etc.