Christmas is just around the corner! In getting the perfect present for a loved one, relative, or colleague, it's good to consider something useful. A great gift idea is a watch since it's useful and fashionable. It gives the wearer a sense of style while also telling the time. A simple arm candy like a watch can make any outfit complete. It adds character to the overall look that the person is going for.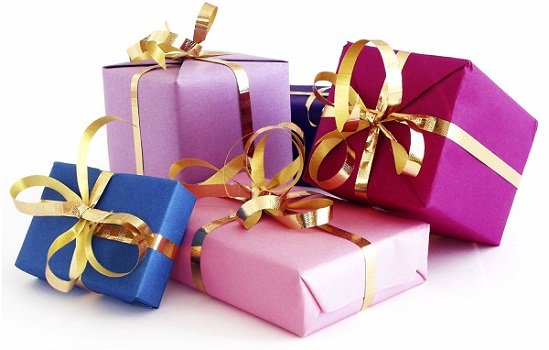 In this article, we'll be sharing with you the Audemars Piguet Code 11.59 which is a great watch to give a gift to someone special to you.
The Audemars Piguet Code 11.59 watch
The Audemars Piguet Code 11.59 watch has a beautiful look to it. It has eight mid-sides that blend seamlessly with its polished surface. The thin bezels fit the fixed crystals and make it look classy. Each model comes in 41mm in size and is unisex, so both men and women can wear it. This watch looks elegant and will look stunning on the wrist, making any outfit look better!
Beautiful arm candy
On the front, you will see a crystal that makes it its major trait. The crystal curves beautifully on the edges of its slim bezels, which shine ever so brightly as it hits the light. It looks prominent and will definitely catch the attention of other people as the wearer has it on his or her wrist.
Simply stunning
The dial is sharp and clear, so reading the time is easy for the wearer. The face of the watch is fully open with a lot of special areas. The AG logo is at 12 o'clock and has sparkling lacquer with Arabic numerals. It even has a moving calendar feature, which is useful for the usual busy person. With bold colors and a beautiful design, the Code 11.59 watch is indeed something worth showing off.
What's inside
Six movements are in this collection and are used in thirteen available models. The 4302 caliber of the watch has an automatic time and date movement. The build of this watch is very thin and sleek at only 4.8mm, comprising 257 movements. It runs on 4 Hz and has a power reserve of a whopping 70 hours. The pure gold winding rotor is a great aesthetic touch which allows you to admire the beauty of the movement both on the front and back, but more prominently on the front.
More in detail
Made of 18-carat white gold, this timepiece will suit any wearer and complement and add a finishing touch to a good outfit. The 18-carat white gold hour markers and brand logo in 24-karat white gold go well with the case. Its glare-proof, double curve sapphire crystal on the front makes it stand from the rest. Light splashes are no match for the Code 11.59 watch thanks to its 30m water resistance.
Get it for that special someone!
Given that this watch looks stunning on both men and women, with such a beautiful and sleek design, it's the best gift to give to a special someone for Christmas. Time is truly the most important gift you can give to a person, and a watch symbolizes that gesture perfectly! Known for its quality, the Code 11.59 will last decades and can even make a great heirloom someday.
A watch shouldn't just be something you wear for time, it should also express yourself and complete your outfit. Adding a bit of arm candy to an already-polished look will give you an overall better aura. This watch is great to give as a present to help the receiver make his or her overall look more complete. It adds sophistication without being overwhelming. It's stunning but doesn't overdo it. So you'll be sure that the wearer can mix and match his or her looks with this arm candy. The Audemars Piguet watch combines both style and functionality, so you will impress the receiver of this beautiful timepiece. We hope this article gave you an idea of how wonderful the Code 11.59 watch is. If you're still wondering what to give to your special someone this Christmas, then look no further, the Code 11.59 watch is a perfect choice!