Going from one place to another has become easier than earlier when we used to travel by public transport, including buses, metro, etc. Thanks to cab services that help you reach your destination individually or by sharing a ride to reduce costs. Uber is one such ride-hailing cum multinational company that has immediately dislocated the transportation industry.
Founded in 2009, Uber has pioneered an affordable and convenient transportation model. This is the reason why more and more people feel comfortable using mobile apps and smartphones to reach their destinations.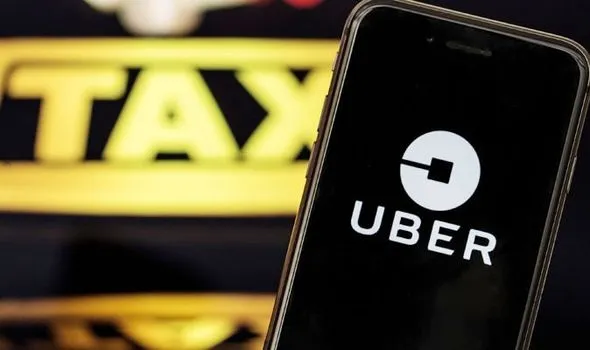 Even though Uber Cap offers Safety, door-to-door services, and reliable quality from the app, it has significantly disrupted the limo and taxi industry. This means Uber cab services have both advantages and disadvantages. Let's talk more about it in this article:
Advantages of Uber Cab
Following are the significant advantages of Uber Cab:
1. Top-notch service
Drivers working for Uber use their own vehicles, bike, or a car. If their vehicles are well maintained and clean, they get an incentive in addition to the actual fare. The most economical alternative to taxis is bikes and late-model compact four-wheelers.
One who wants to avail of the ride service must enter their destinations in the app. The driver uses the taxi application navigational options offered by the taxi application development company to reach the rider. Professional services also include being well-spoken and polite, which is an undeniable proposition of Drive by working for Uber.
Also, they never let you down and refuse to pick you up at a specific location. Before offering a ride, they never ask you to provide your target location information. On such an app, passengers will be able to rate the services and performance of the driver, which will give an easy idea of whether the driver is professional or not. Being an experienced and renowned personal transportation, Uber removes unprofessional drivers.
2. Cashless and Convenient
One of the significant benefits of Uber is that people don't need to wait on the street for taxis to be stopped. Booking a ride from almost any location comes in handy for all app users who want to reach their destination as soon as possible. The best thing is the car you booked arrives in minutes.
The service doesn't even ask you for the address where you're waiting because it already knows where you are. Since the passenger's debit or credit card is synced with the Uber account, it will help in going cashless.
Furthermore, it makes the ride even safer and less time-consuming. Once the ride is complete, a receipt is sent through the mail.
3. Flexibility and Safety for riding providers
Not does only Uber pay attention to the comfort and Safety of passenger, also take care of drivers. Working with Uber services keeps drivers' Safety in mind, which is another significant advantage of this app.
Before started offering services, riders have to submit their credit card numbers and personal information through ids on the app. They are not random strangers on the street. Since the payment is cashless, one who offers a service doesn't need to carry cash for change and risk unpaid fares.
Disruptive, aggressive, and rude passengers are removed as drivers rate their customers. If a driver continues to receive low ratings or reports of unsafe behavior, the risk of account deactivation increases.
Facilities of rating and reviews for both customers and drivers are highly effective. Also, drivers are able to log in/out of the service at any time and work according to their own hours, offering work flexibility and freedom.
4. Affordable prices
Unlike other taxi services offered by various companies, Uber's car service is budget-friendly in most cases. If you are taking a short ride, it can be expensive, whereas a long ride is always cheaper.
However, due to the busy time of the day, the booking cost may be higher in the pricing structure for taxi apps, including Uber. For such apps, it is practically not possible to offer a fixed price for a specific ride. Uber's pricing plans vary depending on where you live.
Disadvantages of Uber Cab
Let's discuss the notable cons of Uber Cab:
1. Unsatisfied wages for the ride
Even though Uber offers great flexibility and the freedom to work when convenient for you, some drivers don't get paid as much as they'd expect. As said above, since the driver needs to use their own car or bike, they have to pay the cost of maintenance, fuel, care, and washing from their budget. Furthermore, drivers' pay may be pushed downstairs with competition from other taxi applications. This will put pressure on the driver to work longer hours to earn a satisfactory income.
2. Rush time Pricing/Surge Pricing
Uber doesn't offer fixed rush time pricing or surge pricing. Prices will either increase or decrease depending on supply and demand. Simply put, it is the market principle: how many taxis are available indicates the supply factor, and how many passengers want to ride means the demand factor.
This preset system often shows the cost difference between two similar points. At peak point times, the cost can be high, which becomes expensive during peak times. However, it benefits Uber by increasing the supply of drivers. The higher the demand, the more drivers can be stimulated to earn.
3. High Competition
Over time, various taxi-hailing companies have been introduced. Every company is indulged in a severe fight to offer the cheapest riding service. These companies compete with the most popular taxi services like Uber to catch the attention of passengers and drivers. Eventually, this has led to less income for taxi drivers.
Now riding can be fun, comfortable, and convenient thanks to Uber Cabs. This taxi service company enables people to book, wait for a few seconds, and sit back to enjoy their ride through an app. Uber allows people to pick up a driver on their smartphone from anywhere at any time. Locating a driver nearby will enable people to choose from affordable ride-sharing to luxury rides.