In this crazy digital age where online shopping is all the rage, it's kind of easy to forget the good old days of offline shopping. As more and more people jump on the e-commerce bandwagon, brick-and-mortar stores are struggling to stay in the game. And today, we'll be diving into the pros and cons of offline shopping, checking out what makes it both super fun and, well, sometimes a bit annoying. So if you are interested in diving deep into the advantages and disadvantages of offline shopping, then you are at the right place at the right time because we are just getting started on this thing. Let's get going now.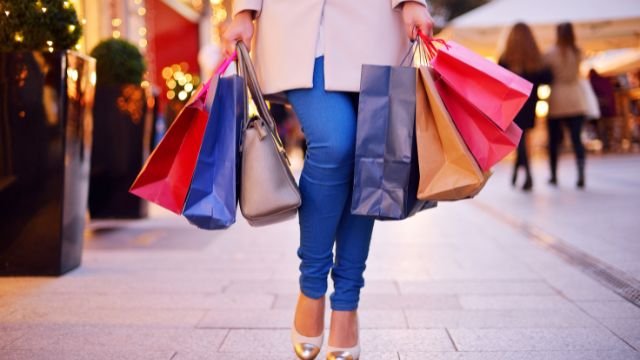 Advantages of Offline Shopping
Both online and offline shopping have their own sets of pros and cons, let's find out what good things offline shopping has to offer:
1. Tangible experience
Let's be honest, there's something pretty satisfying about being able to touch, feel, and try products before dropping your hard-earned cash. No more guessing games, folks! Offline shopping gives you the chance to see if that shirt fits just right or if the fabric of that throw pillow is as cozy as it looks online. Plus, you can be super confident in your choices because you've experienced the goods firsthand.
2. Personalized customer service
When you shop in-store, you're not just another order number. You get personalized customer service from real people who are there to help you find what you need. Got questions? They've got answers. Need recommendations? They're your go-to gurus. And if something's not quite right, they'll be there to make things better in a jiffy.
3. Social interactions
Who said shopping has to be a solo activity? Offline shopping is a great excuse to get your friends and family together for some retail therapy. Plus, you get to chat with sales associates and other shoppers, making the whole experience more fun and interactive. Who knows, you might even make a new friend along the way!
4. Instant gratification
We've all been there, you order something online, and then it's a waiting game. With offline shopping, you can ditch the waiting and get your hands on that shiny new thing right away. No shipping fees, no tracking numbers, just pure and instant gratification. Talk about a win-win!
5. Easy-Peasy Returns and Exchanges
We've all faced the dreaded hassle of returning or exchanging an online purchase. With offline shopping, you can say goodbye to shipping labels and wait for a resolution. Just head back to the store, explain the issue, and voila! You'll have a refund or replacement in no time. Now that's what we call hassle-free!
Disadvantages of Offline Shopping
Offline shopping has been around for god knows how long, and certainly it is the most reliable way of shopping. But there are certain things that are not so good with offline shopping compared to online shopping. Here are a few of these not-so-good aspects:
1. Limited selection
Let's face it, physical stores just can't compete with the crazy number of options you can find online. Space constraints mean they can only stock so many items, so if you're looking for something niche, or just that perfect size or color, you might be out of luck. Sure, they might have some great stuff, but you're never going to get the same variety that you would from scrolling through pages and pages of online goodies.
2. Inconvenience
Offline shopping can be a major hassle. First, you have to actually get to the store, which means dealing with traffic, finding parking, or coughing up cash for public transportation. Then there's the issue of store hours – some places close way too early or aren't even open on weekends. Don't even get us started on holidays when everything seems to be closed just when you need it the most! It's all just one big headache.
3. Pricing disparities
One thing that can really put a damper on your offline shopping experience is the sneaky price differences between brick-and-mortar stores and their online counterparts. You might find that the same item costs more in-store because of extra expenses like rent, staff salaries, and other overhead costs. And if you're the kind of person who loves hunting for a bargain, comparing prices offline is a time-consuming slog, since you have to traipse from store to store to find the best deal.
4. Impulsive buying
Physical stores have a sneaky way of making you buy things you never even knew you wanted. You walk in with a plan, but suddenly you're surrounded by flashy displays, enticing sale signs, and pushy salespeople who somehow make you believe you need that extra pair of shoes. Before you know it, you're walking out with a cart full of stuff you didn't plan on buying. It's like magic but in the worst way possible.
Conclusion
All in all, as we keep zooming through this digital world, it's super-important for our favorite brick-and-mortar stores to keep evolving and adapting to what customers want. By embracing the perks of offline shopping and tackling its downsides, these stores can whip up a shopping experience that's the perfect blend of online and offline goodness.