Everything is happening online, whether shopping, booking flight tickets, or even watching TV shows, documentaries, and movies. People prefer watching their favorite shows online, on OTT platforms. Netflix is ​​a streaming service that enables people to watch content online with the help of a reliable internet connection.
It pours big bucks into movies and original TV series, making it the undisputed player among streamers. Currently, there are over 152 million Netflix subscribers across 200 countries. Not a Netflix subscriber yet? The good news is that new users take advantage of a one-month free trial, after which you can decide whether they want to pay for the service.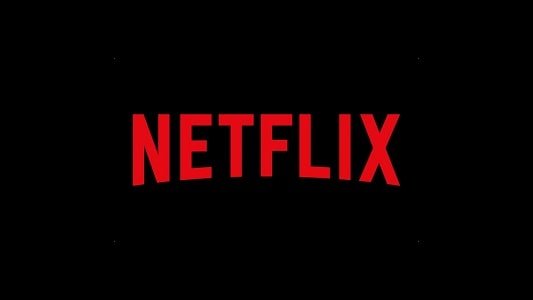 But, like any other online platform and service over the internet, Netflix has its pros and cons. In this article, we will discuss the benefits and disadvantages of Netflix. Let's take a look:
Advantages of Netflix
1. User-friendly
One of the common benefits of operating Netflix is that it is simple and easy to use. No one needs any sort of set-up to watch online. For those using Netflix on PC, go to neflix.com, and there you go to log in. Conversely, if you want to enjoy TV shows and movies on your handheld device, first of all, you need to download Netflix from Play Store or iOS, depending on your device. Later open the app and log in, and that's it. It's up to you to browse by name or genre; hence everything is that straightforward.
2. Original Content/Stories
If you are a fan of watching stories based on the real world, you should go for Netflix. There is a vast collection of famous video content, including movies, original documentaries, and TV shows like House of Cards and Orange are the New Black. Once you sign-up for the free trial period, remember to watch some of Netflix's original content. Netflix is ​​indeed home to true gems that have already become a favorite of many users.
3. Allows to watch show offline
Netflix has introduced an offline playback option, so users can play shows and movies on their devices in High or Standard quality for viewing without a Wi-Fi or Internet connection. Select the movie or series you want to watch to use this feature. Once a selection is made, the app content will support it over time. This is an excellent feature for those who travel frequently or do not have good connections. With this feature of Netflix, you can enjoy it wherever you are.
4. Watch together
One of the most significant advantages of having a Netflix subscription is that it enables simultaneous viewing across multiple devices. This option is only for members with the Premium or Standard plans. With the help of this feature, you can stream the same series or movie from different devices. For Standard, the audience limit is for two devices, while for Premium subscribers, the limit is for four devices. It is ideal for the much-awaited series for the people that we all go gaga over as soon as the new season releases.
5. A clearer viewing experience
Watch one series on Netflix, and you will see that Netflix definitely offers a great experience. Those with a premium subscription can watch TV shows and movies in HD/Ultra HD quality. Also, fast-forwarding will take you to the next option and skip any specific part of the show you don't want to watch. But make sure you have a good internet connection. Plus, you can create lists of your favorite shows and movies and explore new content.
6. Ad-free service
Think about the difference between watching movies on YouTube and watching series on Netflix. Simply the difference is the ads that youtube has shown. Commercial ads ruin the viewing experience. Netflix has become a famous OTT platform due to being commercial-free. On this, all you have to do is choose your favorite episode or movie and tap on the play you will be able to watch it without getting bothered by the commercials. Best of all, this thing equates to a free trial.
7. Compatible with all devices
Netflix is famous for offering the best-binge watching experience. It doesn't matter what smartphone or device, you can easily access Netflix. This is because it is compatible with almost any device, such as Android boxes, smartphones, smart TVs, tablets, etc. Most of them come with the Netflix app pre-installed. However, if not, you can download it right away from the App Store. A good internet connection will also require watching your favorite movies and shows.
Disadvantages of Netflix
1. Library needs to be updated
Even though Netflix quickly adds new movies and the latest TV show episodes, its library doesn't update. One has to wait for Netflix to add new content, which takes a long time. This is the only reason why many users are disappointed. Unlike Amazon Prime, which updates its library more frequently, Netflix is ​​just the opposite.
2. Lack of new episodes
People will love to be active on Netflix if the latest episode of the show they are watching is available. The reason is its last season is streaming on the platform. But, if the episodes are not immediately available, you might not be interested in watching them again. However, most of the show's new season premieres will take place there.
3. Addiction
Watching series on Netflix has become an addiction for most people, especially adults. A recent experiment suggests that Netflix has no strong competition except for sleep. People usually spend their time watching the episodes compromising on their rest time. Due to this, people are facing the problem of eye strain and headaches.
4. Higher prices
After an overwhelming response, Netflix has hiked its price to get the subscription plan, which doesn't seem to have any added benefit to the subscriber. However, Netflix's track record with costs doesn't predict a future where these fees will drop anytime soon. While most projects show that the prices of the apps are likely to increase steadily as time goes by.
Choose your subscription to Netflix if you love watching movies, TV shows, dramas, or series.