8 Factors Affecting Your Home Loan Application Outcome
Owning a house of their own is a dream for many. A house is a reflection of our thoughts, personality, and our ideologies. We toil out a hard day at work to want to come to the four walls that we can call our home and where peace and love prevail.
A home is necessary to have a better quality of life for ourselves and our children. No matter how well prepared we are with the savings, buying a house is a massive financial commitment and requires us to resort to a home loan from a reputed and credible lender.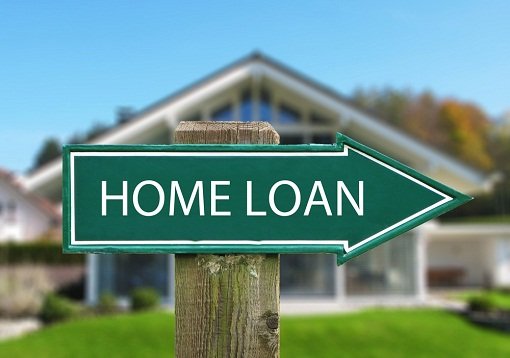 All who put out their home loan applications don't get approved. There are several stringent criteria that a lender considers before approving you for a home loan. if you're prepared well for such criteria, you've better chances of getting a home loan approval. Here are the factors that determine housing loan eligibility:
1. Income
This is a very obvious factor. The higher your income, the greater is the amount the banks or financial institutions are willing to lend you as your ability to repay is high. Your housing loan eligibility is calculated based on your income. So, you must have proper documentation for proof of income.
2. Employment status
Being employed in the private sector with a reputed MNC or established organization with high turnover makes you more reliable as a borrower because of the regular flow of income. Also, if you are a self-employed person, then your loan terms will be more flexible when compared to someone with an unstable business or job.
3. Credit Score
Before sanctioning you a home loan, lenders access your credit score to check your creditworthiness. Your credit score depends on your previous liabilities and how regular you have been in repaying them. So, having a high and healthy credit score is very important. Generally, a credit score of 750+ is considered excellent to have a better shot at home loan approval at an affordable rate of interest.
4. Market Lending rates
If the market has high-interest rates, this discourages borrowing, and therefore the value of housing loans will be greater. Thus, the fluctuation of interest rates has a huge impact on debts.
5. Age
Financial institutions fix the tenure or repayment period of a housing loan by considering your age. The ability of an older person to repay a loan is riskier than that of a young person.
6. Down payment
The lenders do not sanction loans for the entire house value. The lender usually funds 80%-90% (case to case basis) of the value of the house. As the case may be, the remaining 20% or 10% of the funds must be arranged by the borrower. The higher the down payment you make, the more flexible your loan terms will be.
7. Qualifications and experience
If you have an impressive academic track record and good work experience, the chances of the lender sanctioning your loan are higher. For example, if you have had a steady job without frequent changes, it appears well in your housing loan application. If you are self-employed, lenders check if you have had regular profits and cash flows for the last few years.
8. Rejection of a previous loan application
Financial institutions have a record of previously applied loan applications. Thus, if you had previously applied for a loan and had been rejected, it also hampers your current loan application. Therefore, it is important to apply for a loan only when you need it and have all the title deeds and documentation in order.
Most financial institutions have a housing loan eligibility calculator on their websites. You can use them to know if you are eligible to apply for one. You must keep in mind all the above factors and maintain all necessary paperwork before you apply for a housing loan.