We use various types of dustbins. But in India, only three types of dustbins exist. They are green, red, and blue dustbins. These dustbins are used to collect various categories of wastes. Most of the trashes are of two types. One is the dry waste, and the other is the wet ones. However, the dustbins are used to collect these wastes so that you can use it in a better manner. It would help if you always tried to use the dustbins to throw individual scraps. It seems that the country will become much more polluted if you do not use proper dustbins.
Use of various types of dustbins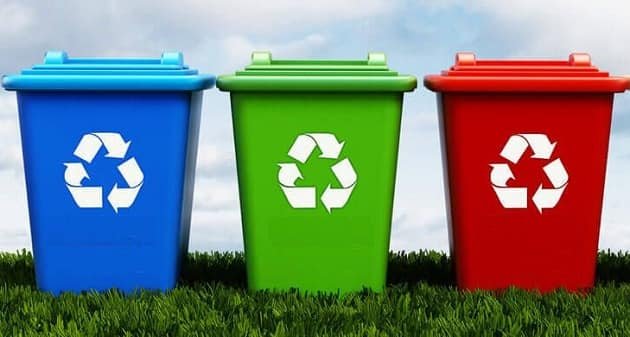 It would have been better if you had a clear picture about the exact idea of three types of dustbins used in India.
1. Red Dustbin
A red dustbin is a dustbin that is used for collecting medical wastes like masks or cotton. You must have seen that in many places, these things are found. They can hamper the environment because these products are already used. You can also deposit various types of plastic papers and wrappers on this dustbin. Plastics are always harmful to human health. It needs to be disposed of as early as possible. You must have seen these types of dustbins in front of many hospitals and clinics. These are the areas where you will get to see the maximum amount of medical wastes.
2. Green Dustbin
It is another category of dustbin that is found in India. A green dustbin is used to collect wet scraps from the environment. You must have seen various wet wastes lying over the road. They look so ugly and unhygienic that it needs to be removed. Apart from all this, these wastes are dangerous for human health. If proper action is not taken, it can cause havoc. Thus, a green dustbin is used to collect these wastes. It primarily collects various kitchen wastes and other associated ones. Many people also deposit fruit skins on these types of dustbins. Fruit skins are juicy and pulpy. It is also wet.
3. Blue Dustbin
Another type of dustbin that is used in India is the blue dustbin. This dustbin is used for disposing of dry wastes from the environment. You can also put plastic wrappers on the dustbin so that it can stop polluting the environment. We all must be sincere while giving the waste on the dustbin. It is okay if we check the type of dustbin before disposing of the scraps. It will stop us from making mistakes. It is better to keep in mind the scraps that we are putting. We can also set items like jars or bottles or even aluminum cans on the blue dustbin. Anything dry can be disposed of on these types of the dustbin. Even if you have soft, stretchy bags to dispose of, you can also try to put them inside the dustbin. It will be good to put all such things on that part.
Reports have shown that the rate of pollution is increasing day by day in India. The country is facing a severe pollution issue. If proper steps are not taken in time, we may come to a terrible situation. It can take our lives. Our country is a beautiful place, and to maintain its beauty, we must take utmost care. Our responsibility is to make our country a beautiful place to live in. this can start right from today. Throwing the wastes in the right place is essential. We must not put it anywhere on the road or any other site. By doing this, we are putting our lives in danger.