Bollywood is the second biggest industry after Hollywood in the world. There are millions of people employing on it, indirectly or directly. India has a curious and enthusiastic fan following of the B-town stars that they want to be up to date what is happening in the lives of the Bollywood stars.There are saying that marriages are made in heaven but this is not true in the case of Bollywood couples.
There are many Bollywood stars that failed to live together and prefer to move on with their respective lives. Here, I present a list of the most shocking divorces of Bollywood celebrities in recent years.
15. Pooja Bhatt and Manish Makhija
Pooja and Manish were married for 11 years but then they decided to get divorced. As per one of the conversations with Pooja, the filled for divorce because they fell out of love for each other and at that point of time, the couple started feeling burdened by the responsibilities of each other. Pooja also made it clear that they are not getting divorced because of a third person but it was their personal decision.
14. Farhan Akhtar and Adhuna Bhabani
Another shocking divorce of Bollywood was Farhan Akhtar and Adhuna Bhabani. The couple has two daughters but the news of divorce started surfacing in 2016 itself. The couple got married in 2000 and now they are divorced. As per the updates, the custody of the daughters is going to be with Adhuna Bhabani and Farhan Akhtar can meet his daughters whenever he wants to. The reason for the divorce is not clear but the couple stated that the children will remain their priority.
13. Pulkit Samrat and Shweta Rohira
Pulkit Samrat and Shweta Rohira was married in a Punjabi style and the wedding was grand but just aftera year of their marriage, it turned out that the couple has turned sour towards each other and they were looking for a divorce. It was later revealed that the couple has filed for a divorce is Bandra Family Court. During one of the court proceedings, Pulkit was outraged by a photographer and he ended up manhandling the photographer and smashing his camera. In an interview, Shweta claimed that they are separating because of the decision made by Pulkit Samrat.
12. Karan Singh Grover and Jennifer Winget
Yet another shocking divorce story is of Karan Singh Grover and Jennifer Winget. The couple was once happily married and at the next moment, they wanted to separate out in just 10 months of their marriage. Jennifer stated that Karan was dating Nicole and that is one of the reasons for their divorce. Later Karan started working in a movie with Bipasha Basu and at that point of time, the things got even worse and the couple decided to split.
11. Arbaaz Khan and Malaika Arora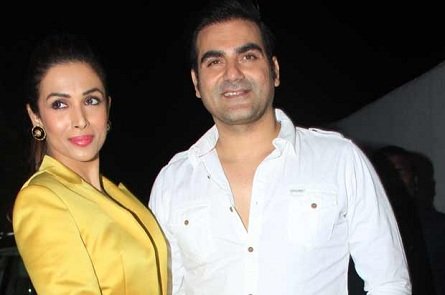 Next on our list is Arbaaz Khan and Malaika Arora. The couple had been married to each other for 18 years but they recently got divorced. There are rumors stating that Malaika Arora ended her marriage with Arbaaz because of his unsuccessful career. It seems like Malaika was not happy as Arbaaz had always been living with the support of his brother and she didn't like Salman Khan at all. As of now, Malaika is living separately with her 14-year-old son.
10. Chitrangada Singh and Jyoti Singh Randhawa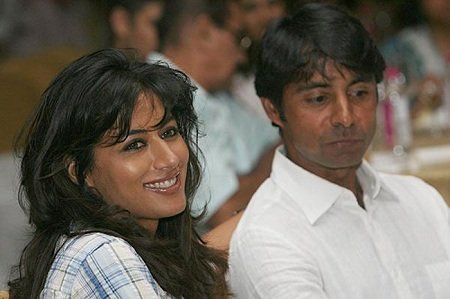 This is one of the shocking divorce cases between Bollywood actress and a sportsperson. Chitrangada and Randhawa also have a son named Zorawar. They both end their relationship in the year 2104 by getting legally separated.
9. Prabhudeva and Ramlath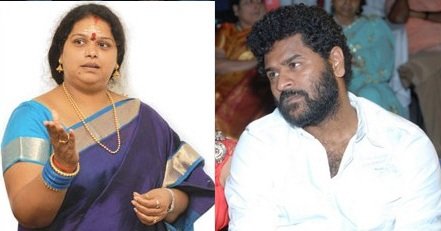 Many people do not know about this, but it's true that the superstar Prabhudeva is also divorced. He divorced his wife Ramlath in the year 2011 and gave his wife property, which included villas worth 20 to 25 crores as alimony. Additionally, she also got alimony in the form of 10 lakhs and two expensive cars.
8. Rhea Pillai and Leander Paes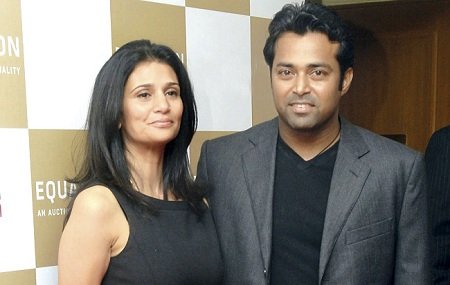 Rhea Pillai and Leander ended up with the relationship at a dis-satisfied note. They two had much ugly divorce which was later settled with surprising alimony. Rhea demanded lump some money from Leander Paes as her monthly maintenance for herself and their daughter.
7. Rhea Pillai and Sanjay Dutt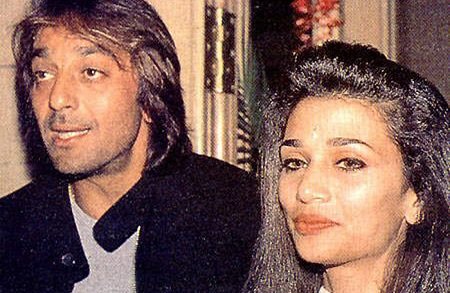 Sanjay Dutt was married to Rhea Pillai in the year 1998, later there were increasing distances between relationship and their bond was getting weaker. Then after, Sanjay Dutt divorced with his wife in the year 2005 and had to give Rs. 8 crores to Rhea as alimony as ordered by the court.The antimony included expensive cars for her former wife.
6. Karisma Kapoor and Sunjay Kapur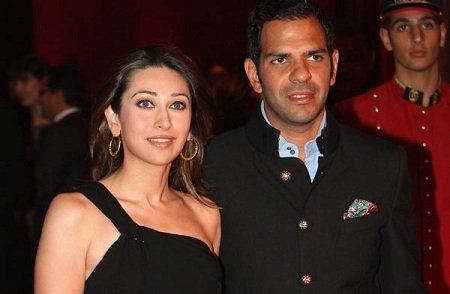 Karisma Kapoor was married to a Delhi based rich businessman Sanjay Kapur. The both got married in the year 2003. The couple had a failed marriage and filed for the divorce in 2014. Karisma always stayed silent in the media on the questions on the alimony but there were rumors that Karisma asked for Rs. 7 Core as alimony.
 5. Aditya Chopra and Payal Khanna
Aditya Chopra is the owner of the Yash Raj Films was first married to his childhood friend Payal Khanna in the year 2001 and they filed for divorce in the year 2009. Aditya Chopra runs one of the biggest production house and media assumes that big amount of money had been given to Payal Khanna as alimony and thinks this to be one of the most expensive divorces.Currently, Aditya Chopra is happily married to Actress Rani Mukherjee.
4. Aamir Khan and Reena Dutta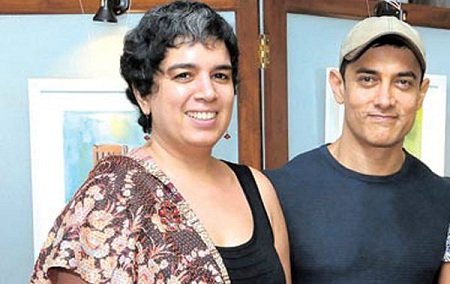 The blockbuster superstar Aamir Khan was married to Reena Dutta in 1986. Due to some problems between their relationship and after 16 years of their marriage life, they filed for divorce in 2002 with disclosed alimony.
 3. Saif Ali Khan and Amrita Singh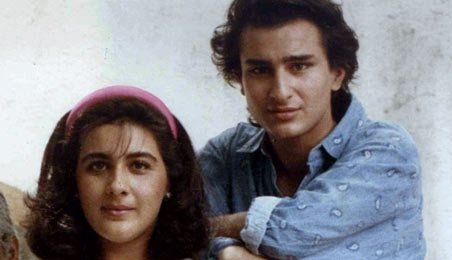 Saif Ali Khan was married to Amrita Singh in the year 1991 and after 12-year-old marriage life, the filed for divorce in the year 2004. In return, Amrita wanted the custody of her children and asked for a big amount of 5 Crore as alimony and a lavish bungalow.
2. Anurag Kashyap and Kalki Koechlin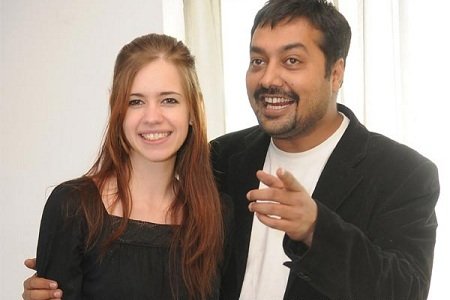 One of the most popular couples of the Bollywood town is Anurag Kashyap and Kalki Koechlin. They were married in the year 2011 and got separated in the year 2013 and are now officially divorced couples.
1. Hrithik Roshan and Sussanne Khan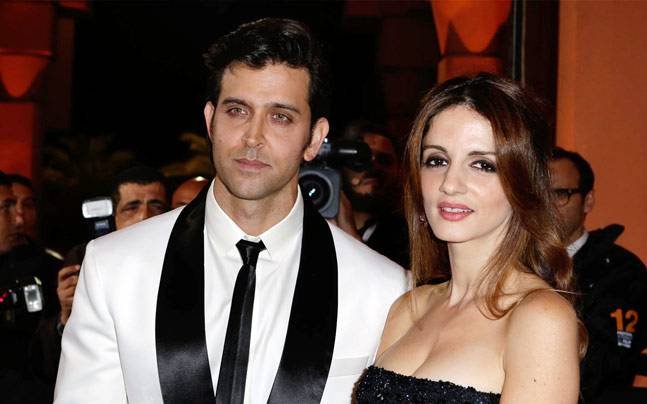 The most memorable couple of the Bollywood is HrithikRoshan and Sussanne Khan was married in the year 1996 and they ended there 17 years long marriage life in the year 2013.The couple had two sons Hridaan and Hrehaan. As per media reports, Sussanne demanded a whopping 400 crore from Hrithik as alimony which was the biggest alimony demanded.