It is well known around the world that Pakistani actors are famous for their good looks and versatile acting skills. There are many renowned Pakistani actors, musicians and comedians etc. who have denied to work in Bollywood as they think Bollywood does not offer them roles which they deserve. In spite of few many Pakistani actors who worked in Bollywood surely made us proud of their marvelous acting skills. Because of cold war between India and Pakistan many controversies forced Pakistani actors to take their steps back to the country and work their only. Although in past years there were a lot Pakistani actors who worked here in India.
Check the list of 10 Lollywood actors and actress who are not interested in Bollywood movies, India:

10. Sajal Ali
Sajal Ali refused few Bollywood offers as she has no plan till now to work in Bollywood. In an interview, she said, "If I could get the same amount of popularity and regards while working in my nation in comparison to the other country why I would like to visit Bollywood to hunt popularity". So she chooses to stay happy and calm with all the fame and respect she is achieving working in Pakistan and she, yet not have any further plans to work on any Hindi film or Bollywood.
9. Saba Qamar
Saba Qamar was very popular between directors and producers because of her ravishing beauty and acting. She was being offered not one, not two, but four movies and the buzz were this that she was being offered a role in "love aj kal", "Delhi 6" but she refused to work in all four of the movies as she did not want to play roles with bold scenes.
8. Mehwish Hayat
Mehwish Hayat is one of the famous actors. She can be seen any many popular Pakistani films. She also worked in many dramas and films. She was being offered a role in Bollywood film, i.e. "JUTT JAMES BOND" but she refused that offer as she always wants  to make good offers to work. She also refused many offers from Bollywood but she was one of the legends of acting in Bollywood.
7. Fatima Effendi
Fatima effendi denied to work in Bollywood due to some reasons which are very similar to the reasons given by Sanam Jung. She revealed in her interview that she was being offered a role in one film but she did not agree to sign it as was given the bold character in the film which was not accepted by her.
6. Sanam Jung
In an interview, Sanam Jung revealed her offers from Bollywood and also gave reasons why she rejected to work in Bollywood. According to her scenes which were offered to her were very bold and so she could never become a part of the Bollywood industry. She did not want to receive any negative opinion from her fans because of those bold scenes and so Bollywood was not accepted by her and there are some restraints in her life which can never be crossed by her.
5. Fahad Mustafa
Fahad Mustafa revealed his statement that he has better offers in Pakistan. He was being offered a role in a film in 2015 by Mahesh Bhatt. Many people said a lot about Fahad's acting, but he stayed calm and quite happy with the work he did with Pakistan. And so he chose to work in Pakistan and not go back there.
4. Faisal Qureshi
Faisal Qureshi in his one interview said that Bollywood pays you more than 10 films doing in Pakistan that's why people work there to make money. He received 2-3 offers from Bollywood but he rejected all of them as he did not find scripts good enough for him. There was a time when he was very much obsessed with Bollywood actors as he was a bit disappointed by the Pakistan industry,but now he is very much sure and pretty happy with his decision choosing Pakistan only and said media only fascinated the local industry.
3. Humayun Saeed
Not one, but Humayun rejected many movies as he received too many offers from Bollywood industry to work there. But if we look back in recent few years he was not even sure of things he wanted to do in projects offered by Bollywood. But for now he knows what he wants to do and  he is now very much sure about his work and preferred to stay in Pakistan and work there only. Once he said that he has no time for Bollywood as he as a lot of things to do in Pakistan itself, which clearly indicates his refusal for the Bollywood film industry.
2. Hamza Ali Abbasi
He is one of the renowned actors of Pakistan and this might not be much popular, but by Bollywood, he was being offered a role in the famous film "BABY" which was later accepted by MEEKAL ZULFIQAR when Hamza Ali refused to be part of that film. He even explained the reasons behind the refusal on the Facebook page. In an interview, I said he does not want to get counted among them who wait for the offers to work instead of that he would prefer to stay in Pakistan and work for Pakistan film industry.
1. Shaan Shahid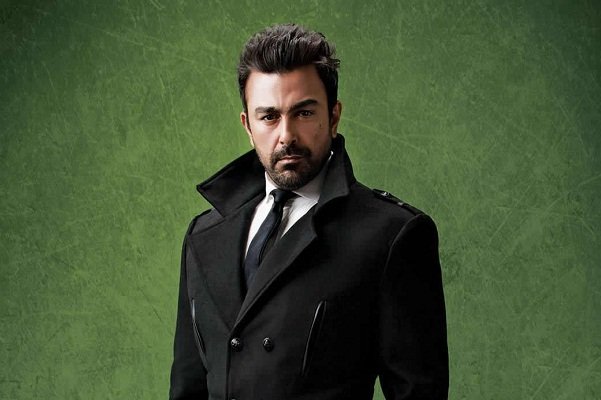 According to Shaan Shahid, Bollywood industry offers don't sound much better to him. Shaan is on top of the list among the actors who refused to work in Bollywood.  Shaan says, actors Pakistan refuses to work in Bollywood as they demand to work in good roles and producers and directors who never offer them roles which they deserve. He was being offered to work in the most famous movie of India, which is "GAJNI" but he refused to work in that film as he did not want to give his image as a negative role. Shaan says I stay in the hearts of my viewers as a hero, not as a villain.
Save
Save
Save
Save
Save