The stories of Bollywood`s stars marriage is always a limelight in media. There are various couples in Bollywood having the huge age difference. This huge age difference concept is called May-December couple which symbolizes that one of partner is enjoying his spring season (May) whereas the other partner is in her winter season (i.e. December). Here is the list of top 10 successful Bollywood couples who are blindly in love with each other and having the huge age difference.
10. Abhishek Bachchan and Aishwarya Rai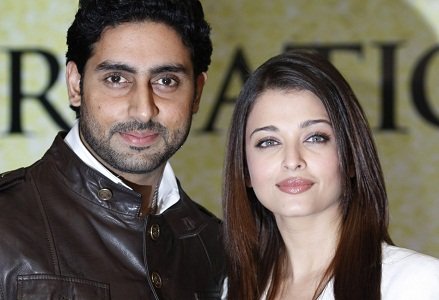 This is the power couple of Bollywood industry in which Aishwarya is 2 years older than Abhishek Bachchan. However, the difference between the two celebrities is not so much but this matter if you are living in an Indian society. After so many rumors regarding their relationship, this couple got married on 20.04.2007 and also blessed with a very pretty daughter named Aradhya.
9. Arjun Rampal and Mehr Jessia
The next couple in the list is Arjun Rampal and Mehr Jessia. Both of them tied the knot in the year 2008. Both of them used to work as models at that time.However, Mehr is 2 years elder than the Arjun and the pair is blessed with 2 daughters. In fact, after so many years of marriage, both of them are truly in love with each other.
8. Akshay Kumar  and Twinkle Khanna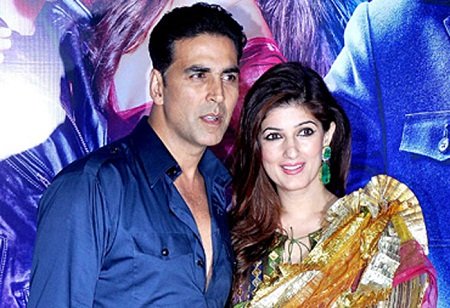 The Bollywood actor Akshay Kumar who is famous for being a woman's man was hooked by Twinkle Khanna during the working in movies. Twinkle is six years younger to Akshay. Both of them enjoys each other company and have a daughter and a son also. After marriage, the image of Akshay got totally change in the eyes of other companions in the industry.
7. Ajay Devgn and Kajol
Ajay Devgan and Kajol are the known as Bollywood most cherished couple. Ajay Devgun is more than six years older than Kajol. Though the two have different personality but their chemistry is very strong in real life. Both are head strong but they react very differently in public about their relationship.
6. Sridevi and Boney Kapoor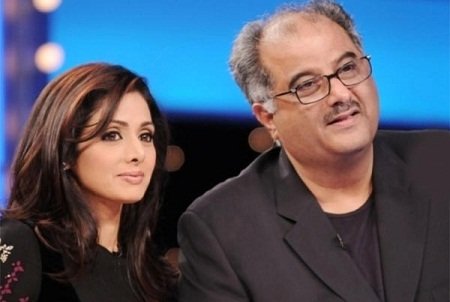 The age gap between this celebrity couple is around eight years. Actress Sridevi started dating movies producer Boney Kapoor, who was already wedded with 2 children. Both of them overpowered the difference of age and married each other. They have two daughters also.
5. Aamir Khan and Kiran Rao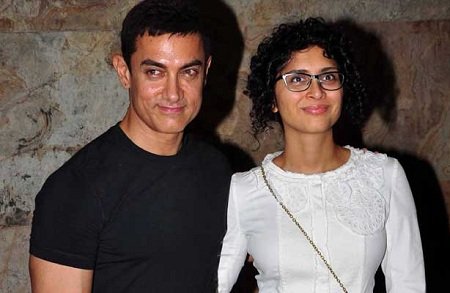 There is around 9 years of age difference between Mr Perfectionist of Bollywood (i.e. Aamir Khan) and his other half i.e. Kiran Rao. They fall in love with each other on the set of film Lagaan. Even after 9 years of age difference they are sharing happy married life. As per Aamir Khan, KiranRao discovers a new dimension in his personality after marriage.
4. Saif Ali Khan and Kareena Kapoor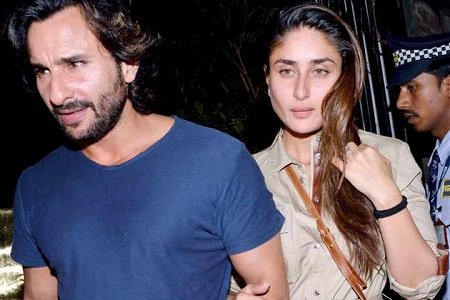 Saif Ali Khan and Kareena Kapoor is one of the hottest couples of Bollywood. They are having eleven years of age difference between them. Even after so much age difference, both members didn't break their relationship and tied their knot recently. They are madly in love with each other.
3. Dharmendra and Hema Malini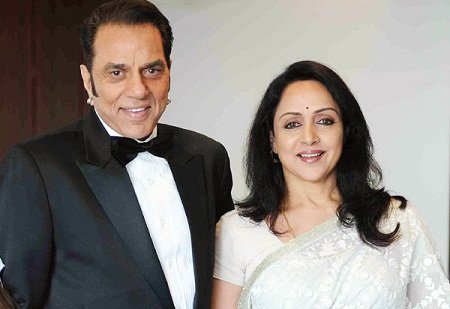 This couple is reflected as the timeless pair of Bollywood industry. Their true love passed all the obstacles in the way of their love. There is a huge difference of 13 years between their ages along with the issue of different religions. But, Dharmendra accepted the religion Islam for marrying Hema Malini.
2. Sanjay and Manyata Dutt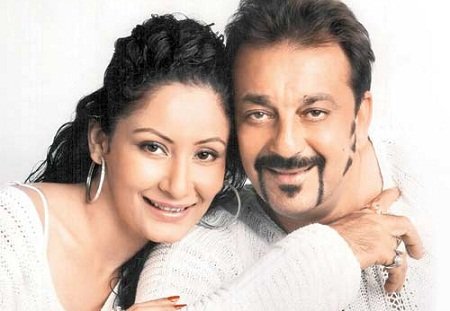 Sanjay Dutt is 19 years older than Manyata Dutt. Both of them confronted a number of objections from the family of Sanjay Dutt. However, Sanjay stood on the side of Manyata and married her. Both of them have twin children and happily married till now. Manyata is proven to be the best wife for Sanjay in his bad times also.
1. Dilip Kumar and Saira Bano
This was one of the romantic Bollywood couples during the old time. Dilip Kumar married beautiful actress Saira Banu in the year 1966. When they married Dilip Kumar was 44 years old whereas she was just 22. When they tied their knot then media announced that their marriage will not last for a long time. After initial hitches and glitches, they continue to live happily together.
Save