Karva Chauth is a traditional Hindu festival celebrated by married women, mostly by north state women. It is celebrated in fourth day after the full moon in the month Kartik and it is celebrated just one day. On that married women are fasting from sunrise to sunset for the welfare and health of their husbands. Sometimes some unmarried women can do fasting for their loved ones or for their fiancé. Sometimes you want to get the blessings from your mother-in-law to perform these rituals.Here are some gift ideas to make your mother-in-law  give you her happy blessing.
10. Flowers
Flowers are the most beautiful things in the world. So, give that beautiful thing to your mother-in-law and make her happy and make her proud about you and she is ready to give you the blessing with a happy face.
9. Sweets
Sweets are most blessed things. Sweets are most valuable asserting in this festival. Give her a box of sweets and get her sweet blessings.If your Mother in law is fond of Chocolates you can even bing her a box of delicious chocolates too.
8. Dress/Sarees
Present some beautiful saree or other traditional costumes for her. Traditional costumes will surely make her happy and she will be very touched by this and it will automatically generate some positive thoughts about you. Generally, by doing this you will easily get her blessings and wishes.
7. Present some small Ornaments
Buy her some small ornaments like rings that will make him so much happiness you know why? All the women in the world love ornaments and you can see her happy face and get some sweet blessings from her.You can take help or advice from your husband or sister in law.
6. Prepare some delicious food
Prepare some of her favorite food to impress her and do that before the festival day and make her happy. Eventually, she will fall for that and give you her wish and blessings in a fruitful manner. This kind of delicious foods always, help you to make her think about your admiration and understanding about towards her. This will not only help you to seek her blessing, but also improve your relationship bond stronger.
5. Kitchen Products
In most of the family, usually mother-in-law will cook the food for the family. Kitchen is world to her. So, to improve your bonding with her help her while cooking or may be buy some of the kitchen products that she needs.
4. Fruits
Some of the leading gift portals provide some of the great gifts for your mother-in-law. One kind of such product is fruit basket combined with various beautiful fruits in that basket and they also provide home delivery for you. So simply you can order it from online and get it in your home and present it to her. Looks simple, Right?
3. Sugar free chocolates
Sugar free chocolates are always healthy. It will help if your mother-in-law has some serious issue with sugar, but always has the desire to eat some chocolates. So, this sugar free chocolate will help to make her desire happen and also it will make her happy and she will be pleased with this kind of things that you will do for her. It is easily available in maximum stores look for that and get some sugar free chocolates for her.
2. All in One Gift Hamper
This kind of gift hampers available in all online gift portals and it available, especially for KarvaChauth function. It contains some flowers, chocolates and also some dried fruits too. It is the complete package of all your needs to impress your mother-in-law. It looks ordinary, but it will work effectively and help you win over your mother-in-law's blessing.
1. Fashion Things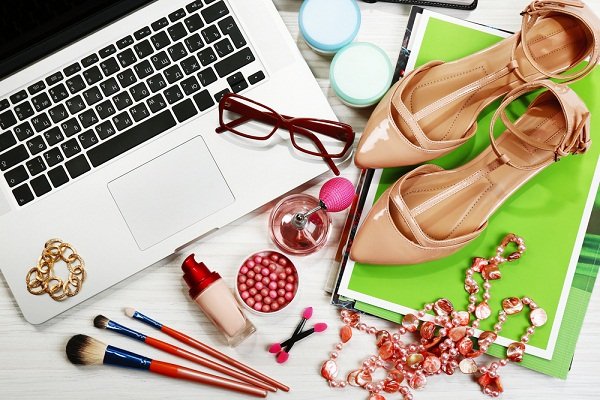 If your mother-in-law is a fashion freak, just bring her creator handbag collection. She will be happier than ever by looking that. It is also available in many online portals ,but it is better to choose it with a visit to the nearest store and purchase it. You have to know what color or what type of handbags that she will like. She will give her sweet blessings to you when she likes it. Maybe buy her some beauty, cosmetics and it will make her happy and you also get praised for that and it's an easy way to get your mother-in-law's blessings
Karva Chauth is a festival to spread your happiness and strengthen your bond with your husband and mother-in-law. You can take some advice from your mother-in-law about this festival. Even though, sometimes some mother-in-law doesn't want this type of gifts. They just need some love and respect from you. If you love and respect your mother-in-law's it will be enough to get her blessings.
Save