What is emergency app? In today's digital world, technology has become an integral part of our everyday lives. As such, it is no surprise that apps have been developed to help with even the most extreme of situations.
Apps for emergency situations are designed to assist people in times when they need quick help or assistance. These apps provide important resources and useful information, such as medical tips and first-aid advice. They can be used to contact emergency services or let family and friends know you are safe.
The question is, "what is the best free emergency alert app?" In this article, we'll discuss the 10 best emergency apps for iPhone and Android. One of the best tools that you can use in an emergency situation is a call recorder app iPhone for recording calls. A phone recorder iPhone software can be helpful in many use cases.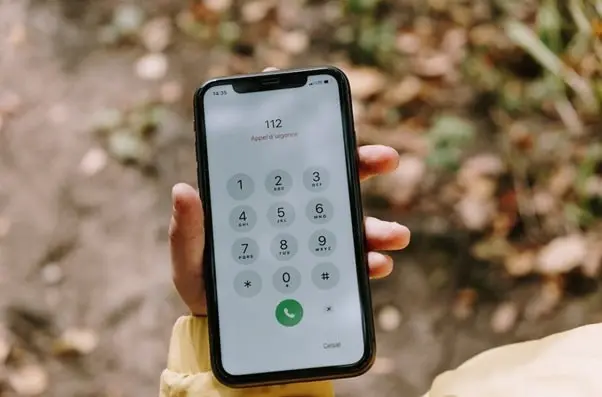 So, how to use call recorder app? What is the best emergency alert app for Android? Keep reading this article to get answers to these questions!
10 Best Emergency Applications:
First Aid and Emergency Techni:
The First Aid and Emergency Techniques app is an invaluable tool for anyone in an emergency situation. It provides clear, easy-to-follow instructions on how to respond to a wide range of medical emergencies, from sprains and electric shocks to heart attacks and more.
Weather Data & Microclimate:
The Weather data & microclimate app provides access to severe weather alerts, hyperlocal weather conditions, detailed local weather data, and other geographical data. This data can help people prepare for extreme weather conditions such as hurricanes, floods, and snowstorms.
iCall:
Another great tool for emergency situations is the iCall. It can record conversations during calls and store them for future reference. This can be very important in cases where crucial information is exchanged and needs to be remembered or shared with other people.
The app's recording calls feature can also be used to store and share evidence in case of disputes. The easy-to-use interface and one-tap recording feature make it ideal for use in emergency situations. There is also a free trial available for new users!
Life360:
Life360 can be used to track the locations of friends and family in real-time, allowing you to see if anyone is in danger or needs help easily.
It also comes with a Help Alert feature that can be enabled to quickly call, text, and email the members of the group when an emergency occurs. This can help to immediately inform everyone of the situation, allowing them to take the necessary precautions.
My Earthquake Alerts:
My Earthquake Alerts can provide timely, accurate information about an earthquake. The application can provide alerts when an earthquake is detected, along with its location, magnitude, and distance from your current location.
This information can help people prepare for and respond to a potentially seismic event, as well as provide peace of mind that they are adequately informed in the event of an emergency.
First Aid: American Red Cross:
The First Aid: American Red Cross provides clear and concise information on how to respond to a variety of health-related emergencies, as well as how to prepare for natural disasters. It also has a list of nearby hospitals and their contact information, allowing users to access medical care if needed quickly.
Zello PTT Walkie Talkie:
Zello PTT Walkie-Talkie allows for quick and easy communication with multiple individuals and groups, even when your phone is locked. The app also offers public channels which can provide real-time updates on emergencies and other important information.
The tool is user-friendly and accessible even to those who may not be tech-savvy, making it a great tool for emergencies.
ICE – In Case of Emergency:
The ICE – In Case of Emergency application is extremely helpful in emergency situations, as it puts vital health information and emergency contacts on the user's lock screen. This allows first responders to have access to this information immediately, even if the user is unable to provide it themselves due to being unconscious. This information can help save lives in critical situations.
Nextdoor:
Nextdoor can help to share lifesaving information quickly, alert neighbors of the emergency, and facilitate communication between those affected. It can also be used to coordinate aid and relief efforts, such as offering shelter, food, and water to those in need. In short, Nextdoor can be a powerful tool in times of crisis.
GasBuddy:
GasBuddy helps people quickly locate the cheapest gas stations nearby. With features such as sorting by price, distance, and fuel type, users can find the best deal in the shortest amount of time while also knowing what amenities the gas station offers.
This is especially beneficial during emergencies when you may not have the time or resources to search for the best options.
In conclusion, having the right emergency apps on your phone can be the difference between life and death in any situation. Utilizing the 10 apps for emergency situations outlined in this article can help you stay safe and prepared for anything.