Top 6 Best Portable External Hard Drives in India 2015
The more humans are advancing in life; more are the stuffs surrounding them. Starting from the entertainment materials to officials you never want anything to miss. I mean you need enough room for all these important parts your life. On this context, HDD support is quite mandatory for contemporary life style. In fact, the devices are being designed keeping these in mind as well.
Hence, for your better support regarding the matter we have come up with this fantastic compilation of some fine hard disk recommendations.
1. Seagate Backup plus Slim USB 3.0 1TB External Hard Disk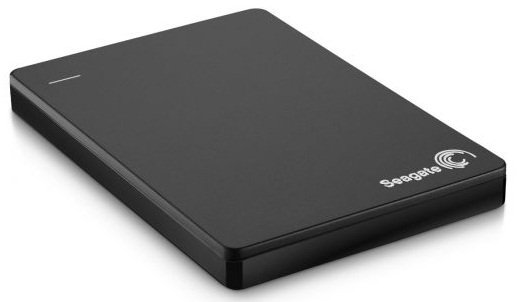 This is something for our stylish friends as the HDD pack an excellent design. 1 TB space should be enough for all your music, documents, pictures, etc. The HDD can play well with Windows 7 and 8 platforms. It has a nice, strong and compact body that can well fit the modern needs. Coming to the price, it has been tagged at a price of Rs. 4414 that looks quite justified though. However, the HDD has dragged maximum attention for its cute looking shape. Comparatively it is a lot smaller than those you come across in market.
2. Lenovo 1Tb Portable Hard Drive (F310S)
Lenovo is known for its high-end hardware products. In HDD arena as well the company holds a great reputation. Being, specific, the above Lenovo Portable Hard Drive is quite a fine product to match your expectations offering a whooping 1 TB storage options. There is USB 3.0, and the interface is sleekest in comparison. The complete package can be bagged at a justified price of just Rs. 4399.
3. WD My Book Live Home Network Drive 1 T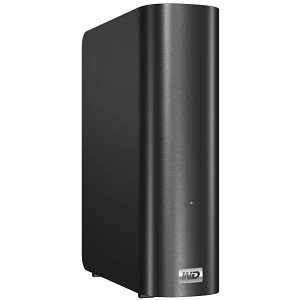 Any product, no matter how rich it is in terms of specs becomes no use when it doesn't perform up to the mark. The same rule can be applied for the hard disks as well. However, nothing is to worry absolutely if you are dealing with WD My Book Live Home Network Drive. It might be a little expensive in comparison at a cost of Rs. 7999, but it becomes perfectly justified for the rotating speed of 5400 RPM. The hard disk offers a mammoth 1 TB space for all your favourite stuffs, which is quite sufficient I think.
4. ADATA DashDrive HV610 1TB USB 3.0 & USB 2.0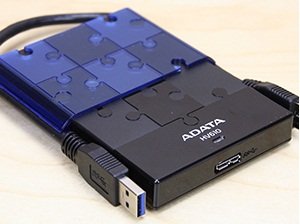 ADATA is quite known for their products like external storage options, hardware etc. Anyway, the DashDrive HV 610 is one of the finest options for those who are seeking hard disks for their extra stuffs. It offers about 1 TB space and can be bagged for just Rs. 4069. In terms of performance as well the product is quite decent with the transfer speed of 107.2 MB/s. Its sleek interface and efficient connectivity (1 x USB 3.0 – 10 Pin Micro-USB Type B) is quite satisfactory and user-friendly as well.
5. Toshiba Canvio Simple 1TB External Hard Disk USB 3.0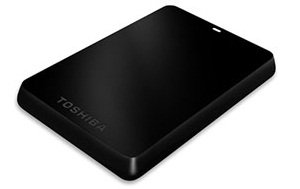 Toshiba products are known for offering excellent products at a much budget friendly price. The above one matches perfectly with the reputation. There is 1 TB space available for your stuffs, and can be bagged just at the expense of Rs. 3938. Rotating at 5400 RPM it has the transfer efficiency of 5 GB that is quite good though.
6. Transcend 1TB USB 3.0 Hard Drive (TS1TSJ25A3K)
Transcend is a pretty known brand for those who frequently deal with hard disk like products. The above HDD is quite cost efficient as well being tagged at a price of just Rs. 3973. Coming in a good shape the device offers 1 TB storage space which is quite decent in comparison. It has USB 2.0/3.0 that leaves no complaints regarding its interface/connectivity.
Hope the above lists will fulfil your purpose while buying an external hardrive.