There was a time when selfies used to be additional feature, or some were taking in to account for video shoots. But you never know when the street side boy becomes big star. At present scenario the manufacturers have no choice but to make it of top quality. Everyone feels like a star with these selfies. Point to be noted is that no other device can make you available with a selfie experience than the smartphones.
The compilation given below is some most recommended devices if you are a selfie freak.
1. Huawei Ascend P7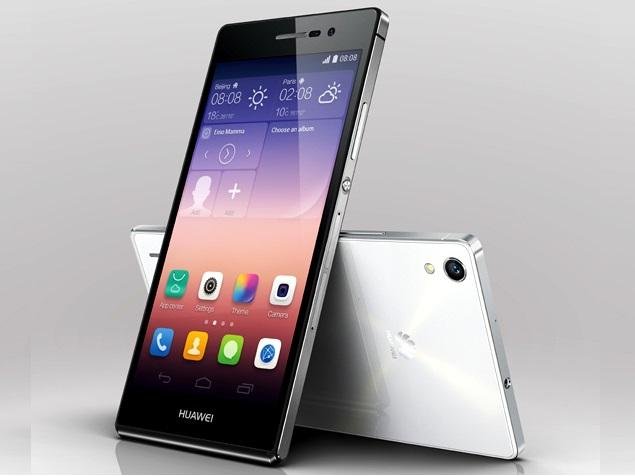 It's a terrific device for the purposes. It boasts a 13 MP main end camera with LED flash for low light shoots, and for selfie bugs it has an 8 MP front facing option. Its cameras have been made by Sony ensuring the best performance and quality. The device boasts an IPS Gorilla Glass 3 displays with Full HD 1920 x 1080 pixel resolution perfectly mated with 441 density of 5" that can pack maximum number of your folks within it. The device plays through Android 4.4.2 Kit Kat operating system, and gets powered by a 2500 mAh battery. There is 8 GB native storage capacity that can be expanded through SD card slots.
2. HTC One M8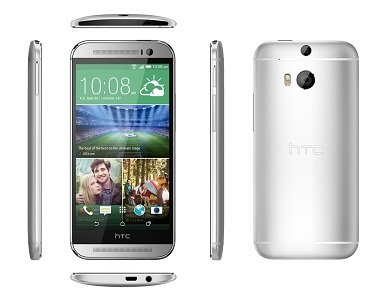 HTC One M8 grabbed the most unexpected envy making attentions, and certainly has become one of the front liners of the current scenario. It packs a whooping 5 MP front facing shooter for your selfie obsessions with a great quality. The product packs the IPS Full HD 5" display of 1080p resolution well protected through Gorilla Glass 3 arrangements. There is Snapdragon 801 processing unit available clocked at 2.3 GHz. A 2600 mAh battery is available there to power the whole system. It has Adreno 330 GPU available for best gaming experience.
3. Samsung Galaxy Note 4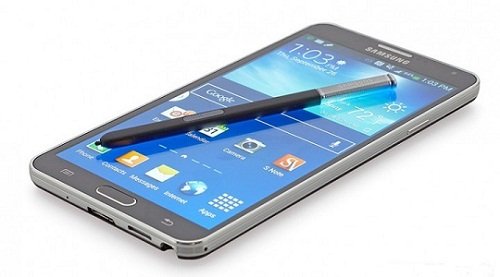 Galaxy Note line-up devices from Samsung are in no way lesser than a top performing smartphone. The device falls pretty well within the hybrid phablet zone carrying a 5.7 inches Super AMOLED Full HD display. It performs through the Qualcomm Snapdragon 800 processor clocked at 2.7 GHz. There is a 16 MP main end camera accompanied by the 3.7 MP front facing option for your buddy selfie. You can make videos 2160p@30fps, 1080p@60fps. The optical stabilization ensures the best capture even in challenging conditions. It gets powered by a 3200 mAh battery unit.
4. Nokia Lumia 730
This Nokia product is one of the finest options if you are a fan of selfies. It packs a 4.7 inches display with 720 x 1280 pixels resolution. For performance boost the device packs Qualcomm MSM8228 Snapdragon 400 quad core processor rotating at 1.6 GHz mated with 1 GB RAM. The device packs a 6.7 MP snapping option at the main end, but interestingly it has a whooping 5 MP front facing shooter for selfies capable of making videos of 1080p @ 30fps. Its mega 5.2 inches IPS LCD Capacitive display can pack the complete team within the frame.
5. Sony Xperia Z3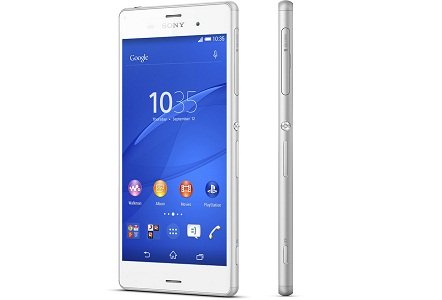 The device plays through Android 4.4.4 Kit Kat operating system that can be upgraded to 5.0 Lollipop is a very good option for you being a selfie freak. There is a 20.7 MP main end camera along with 2.2 MP front facing option that can make videos of 1080p@30fps. There is LED flash available for low light captures, HDR, panorama, face detection as some of the extended snapping features. It runs through Qualcomm MSM8974AC Snapdragon 801 processing unit mated with 3 GB RAM for enhanced performance.