Top 10 Smartphones with Best Front Cameras (5 to 8 MP) in India 2015
Smartphones with better front cameras now rule the market. The whole world is now going through the selfie fever – whatever is happening in the now, it must go online to some social networking website and a better front facing cameras helps the most in this regard. Thankfully, the market price for such smartphones are now coming down and the availability is going up; the perfect combination Indian smartphone market would be looking for. We have sorted out 10 smartphones with a brilliant front camera in Indian market in 2015.
1. HTC One M8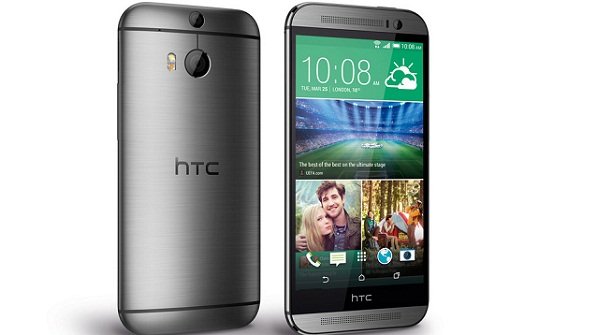 The 2014 flagship from HTC comes with a 5 megapixels front facing camera. The smartphone comes with the latest UltraPixel technology developed by HTC where the pixel size is 2.0 microns. The camera is based on HTC's popular Duo camera setup. The photography sensor is 1/3rd of an inch, and the aperture for the rear camera is f/2.0. Other hardware specifications are – 2.3 GHz quad core Snapdragon 801 processor, 2 GB RAM, 16 and 32 GB internal storage capacity expandable up to 128 GB etc. The GPU unit is Adreno 330 which contributes to the image processing apps' performances as well. Price – Rs. 29,585.
2. HTC Desire Eye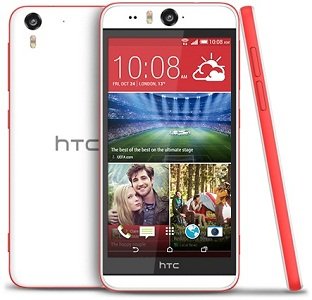 The popular selfie smartphone with dual cameras, both having the same spec. The resolution on both the cameras is 13 megapixels, and unlike most other cameras in the market the HTC Desire Eye has an LED flash for both the cameras. Dual tone LED flashes correct the color on the captured photographed while capturing photos in dimly lit places. This phone has a Snapdragon 801 CPU, 2 GB of RAM, storage space 16 GB which is expandable up to 128 GB etc. However, the Desire Eye is IP67 certified so you can capture underwater selfies as well. Price – Rs. 29,950.
3. Gionee Elife E7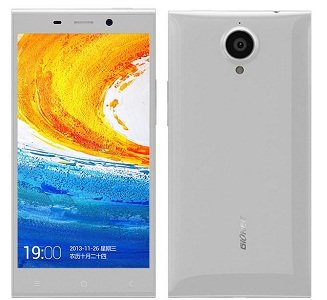 The popular Smartphone in the Chinese and South Asian region that's been selling bearing its own title and many rebranded titles as well. The phone being released in 2013, specialized in a better front facing camera over anything else. The front camera on Elife E7 is 8 megapixels with face detection and autofocus. The rear camera unit captures photos in 16 megapixels with autofocus and LED flash. It is powered by a Snapdragon 800 CPU, 3 GB of RAM and backed up with an Adreno 330 GPU. Price – Rs. 18,177.
4. Oppo N1 Mini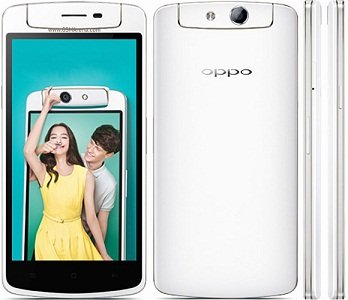 Oppo smartphones are making a worldwide reputation. The N1 Mini has a camera unit that rotates 180 degree, hence you can use the same camera for normal photos or selfie – whichever way you like. The resolution is 13 megapixels with additional features like 1/3.2" sensor size, autofocus, face detection etc. The LED flash isn't dual tone yet illuminates dark scenes without trouble. The phone has a Snapdragon 400 CPU and 2 GB of RAM. Price – Rs. 20,000.
5. Sony Xperia C3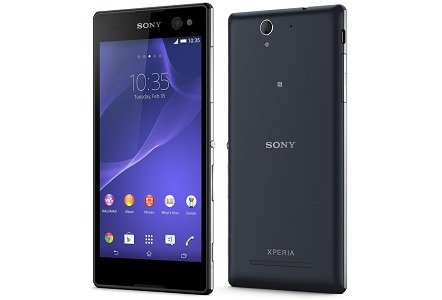 Sony smartphones are better gadgets in their respective budget range, especially the mid-level Sony smartphones offer quite a good spec-sheet. The Sony Xperia C3 is an older smartphone yet it packs a promising 5 megapixels front camera. It captures 720p videos, however there aren't additional features like autofocus or LED flash. Face detection may work with third party apps. The display is 5.5 inches with 720p resolution – making it easier to capture selfies. Price – Rs. 13,279.
6. Nokia Lumia 730
If you don't mind having a Windows Phone OS smartphone, then Lumia 730 is a reasonably priced better option for you. This smartphone was released on September 2014 and already grabbed the attention for Windows phone lovers. It offers a 5 megapixels front camera and 6.1 megapixels rear. Even though the figures are lower, that doesn't necessarily mean a bad camera in Lumia 730's case. Price – Rs. 10,167.
7. Samsung Galaxy Grand Prime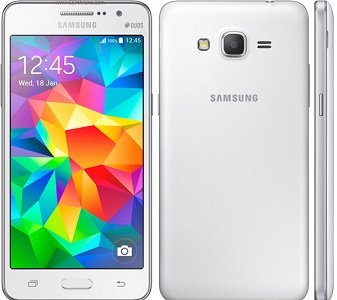 The Samsung Galaxy Grand Prime was released back in September 2014 and it focused towards having a better front camera. The pricing was very reasonable for a better front camera back in that time, thus people loved this phone. The front camera is 5 megapixels, able to capture 1080p videos and the viewing angle is very wide. The rear camera unit shoots at 8 megapixels; an LED flash accompanies the rear camera. This phone is powered by a Snapdragon 410 processor. Price – Rs. 9,213.
8. Gionee Elife E7 Mini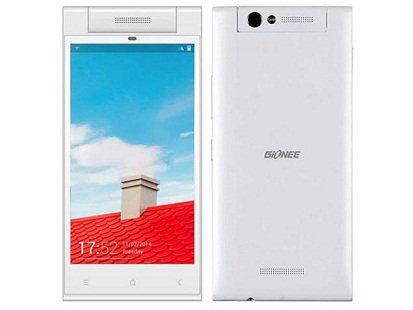 Another popular smartphone in Indian market that comes with a 180 degree rotational camera. The resolution is 13 megapixels with autofocus and LED flash – rotating the camera to the front enables taking selfies while rotating to the back makes it a primary camera. The CPU on the Elife E7 Mini is MediaTek MT6592, it has 16 GB of on board memory with no expandable memory card slot. Price – Rs. 9,999.
9. Micromax Canvas Knight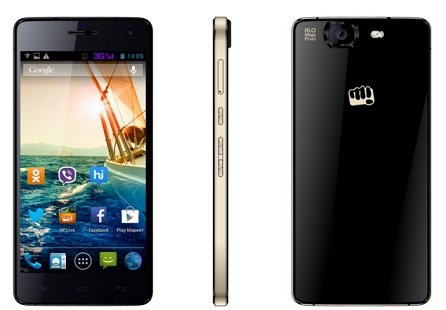 It's a good looking and reasonably priced smartphone, on the front camera end the spec sheet still provides an impressive configuration. The secondary front camera shoots photos at 8 megapixels and the rear unit is a 16 megapixel shooter. An LED flash accompanies the rear camera while the front camera relies on ambient lighting for photos. The CPU on this smartphone is MediaTek MT6592T. Price – Rs. 26,999.
10. Lava Iris X5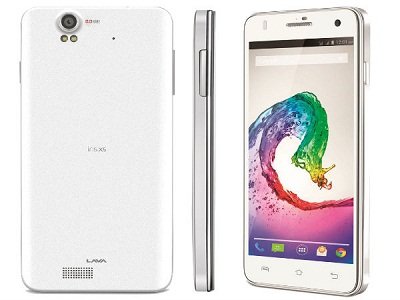 Bearing a price tag of below 10k rupees, the Lava Iris X5 still has a 5 megapixels secondary camera with a usable flash in the front. The rear unit is an 8 megapixels camera with another LED flash. Dual LED flashlights make the Iris X5 a perfect fit for any selfie enthusiast – while the lower price tag will certainly attract many students. Price – Rs. 6,224.
Conclusion
In this top 10 list, smartphones priced way above 30k rupees were skipped. However, if you still prefer spending so much for a smartphone you may get any of the market prevailing latest flagships.