Top 30 Sexiest Women in the World 2019
What makes a woman sexy? Is it the clothes they wear, their hairstyles, their attitude, or their accomplishments? All women are sexy in one way or another and magazines and websites try to rank the most beautiful and talented women every year. This list is subjective, as everyone has different ideas of what makes a woman sexy.
Here is an attempt to distinguish the top most sexiest women in the world for the 2017-18 year.
30. Alessandra Ambrosio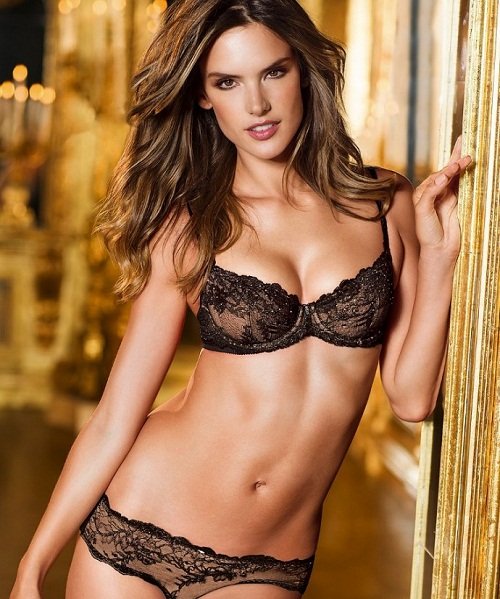 A Brazilian model, Alessandra Ambrosio was born in 1981. She is most famous for modeling for Victoria's Secret, but also Armani, Dior and Ralph Lauren. Ambroso was ranked sixth on Forbes list of the highest earning models. She makes about $6.6 million a year.
29. Zooey Deschanel
Born in 1980, Zoey Deschenel is an American model, singer, songwriter, and actress. She was first discovered in 1999 in the movies Almost Famous and Mumford. Musically talented, Daschenel can play multiple instruments, including the percussion, keyboard, ukulele, and banjo.
28. Irina Shayk
Russian born model, Irina Shayk, was discovered by a modeling agent while attending beauty school. She won Miss. Chelyabinsk in 2004 and has since been the cover model for many magazines.
27. Priyanka Chopra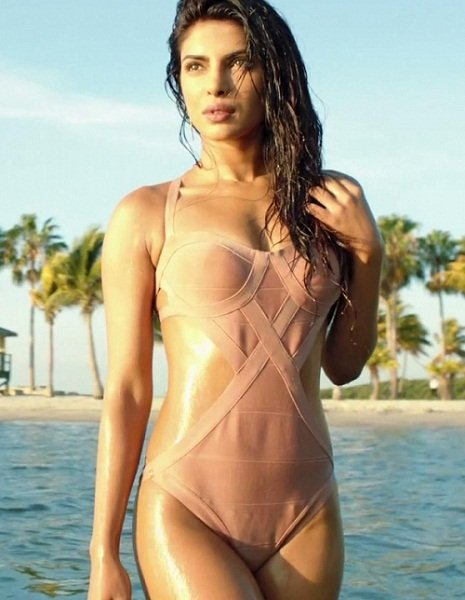 Priyanka Chopra is a popular  Indian actress, film producer, singer, philanthropist, who won the Miss world title in 2000 pageant. She is counted as one among of the highest paid celebrities in India. In 2016, Indian govt. Awarded her with Padma Shriaward. She is a popular face and personality in the West due to her strong role in Quantico. She is also awarded the title of sexiest Asian.
26. Angelina Jolie
Angelina Jolie Pitt is an American actress besides being a filmmaker and humanitarian. She has also received three Globe Awards and two Screen Actors Guild Awards.
25. Shakira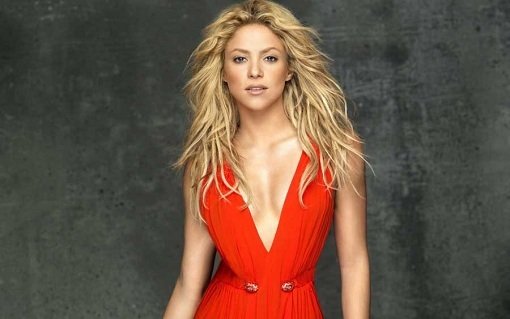 Shakira Isabel Mebarak Ripoll is a Colombian singer, dancer, songwriter and a producer. When she was in school, she started performing Arabic, American, and Latin along with rock and roll and belly dancing.
24. Lucy Mecklenburgh
Lucy is an English model and actress besides being an entrepreneur and best known for her self-role in The Only Way Is Essex in the British ITV2 reality TV series. She is a famous Television personality.
23. Cara Delevingne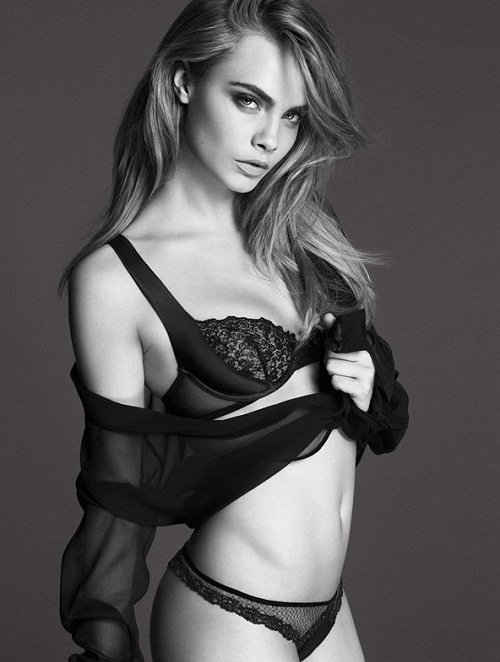 Born in London, Cara Delevingne is the tenth sexiest woman in the world. As a model, Delevingne can be seen in ads for Chanel, H&M, Oscar de la Renta, and many more. As an actress, she played a role in Tolstoy's Anna Karanena.
Read Also: 15 Most Hottest Models In The World
22. Taylor Swift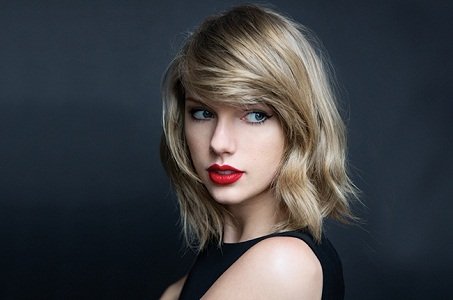 Taylor Alison Swift is among the popular contemporary female recording artists. She is popular for narrative songs in her personal life and got a lot of media attention for that.
21. Deepika Padukone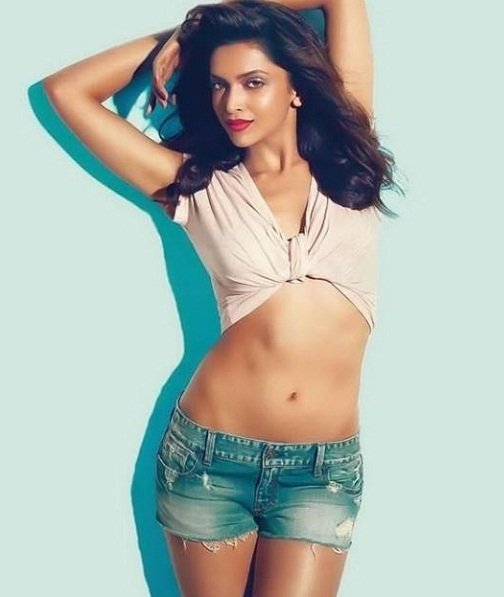 Deepika Padukone is one of the most demanding actress in Bollywood movies right now. In 2016 she was announced the most sexiest Asian women, currently she is the highest paid Bollywood actress.
20. Selena Gomez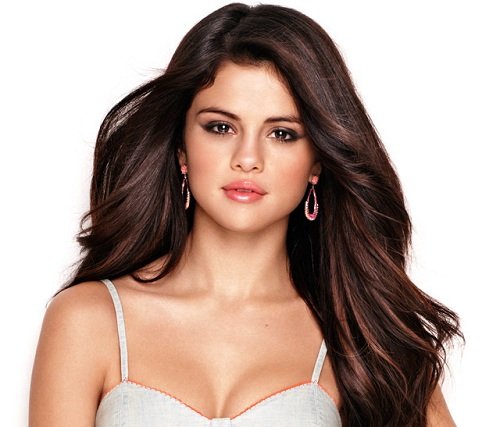 Selena is an American actress raised the fame with the leading role in Disney Channel series Wizards of Waverly that earn her a lot of recognition and opportunities to work on other shows.
19. Kim Kardashian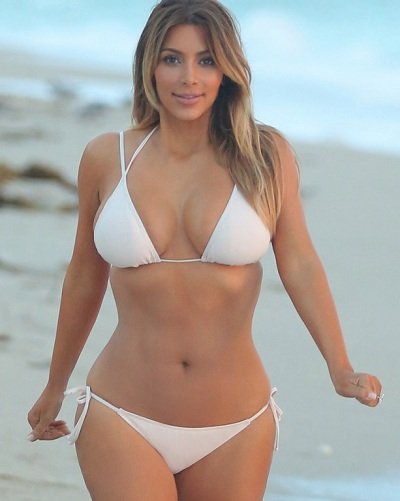 Kim is an American actress and a popular television personality, besides being a model and businesswoman. Being a stylist and friend of Paris Hilton, Kardashian gained a lot of attention in 2003. For a lot of buzz around her, on famous and infamous activities, she has been considered among 100 most influential people.
18. Kate Upton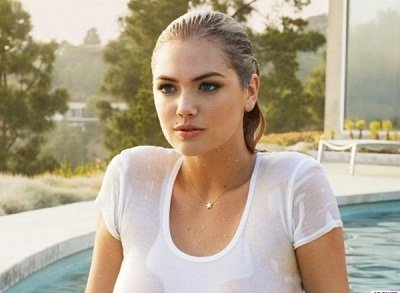 Kate Upton is an American model and popular for her appearance in Sports Illustrated swimsuit issue. Upton was the cover model for the span of 2012 to 2013 and was popular with the name Rookie of the Year.
17. Mila Kunis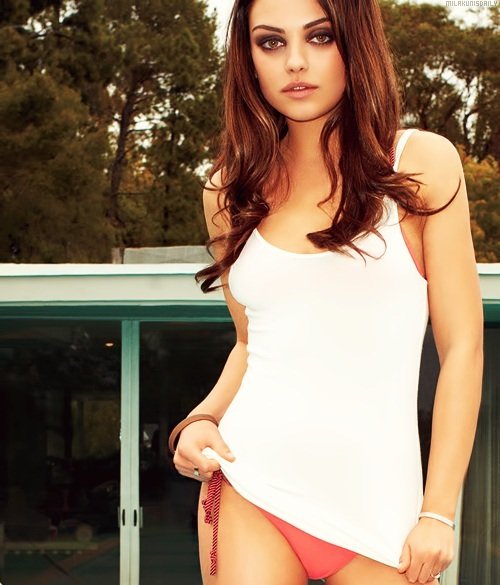 This American actress was born in 1982. She started her career at a young age and became wildly famous for her role as Jackie in The 70's Show. Kunis has won and been nominated for various awards for her acting abilities.
16. Kendall Jenner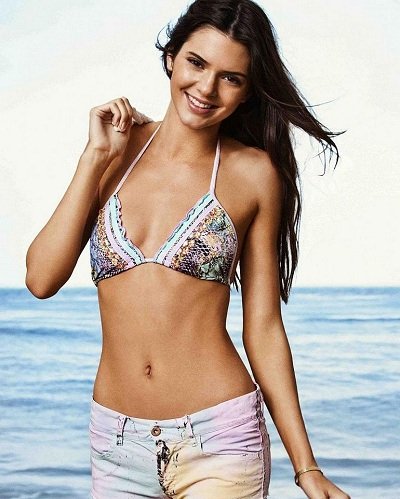 Kendall Nicole Jenner is an American model and a successful television personality. She was born on 3rd November 1995 and currently rated among top earning and successful models. As of 23rd November 2016, she is among the top 10 celebrities, who are most followed on Instagram.
15. Jessica Alba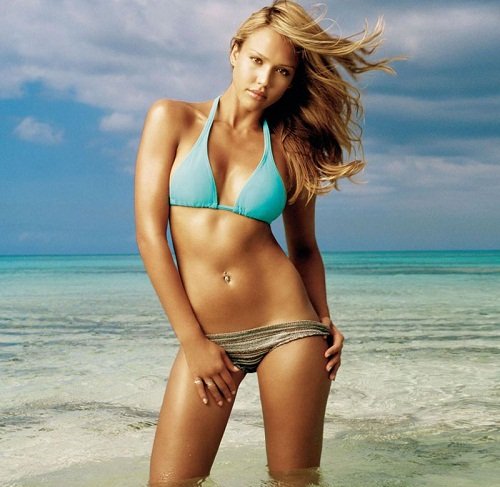 Jessica Alba is an American actress born in 1981. She has been ranked as the number one most attractive woman in the world by AskMen's and FHM. She started her career at the young age of thirteen and has been very successful.
14. Katy Perry
An American singer, songwriter, and actress, Katy Perry was born in 1984. She started out as a gospel singer in her teenage years, and then released her first album in 2001. Besides dominating the US Billboard Hot 100, Perry has won multiple awards and nominations.
13. Michelle Keegan
Michelle is an English actress and has been working since 2008 in a number of TV soap and series.  She bagged the FMH "Sexiest Woman in the World" in 2015. Keegan was born in Stockport, Cheshire and attended St Patrick's RC High School in Salford. After attending acting school, she worked in different places.
12. Candice Swanepoel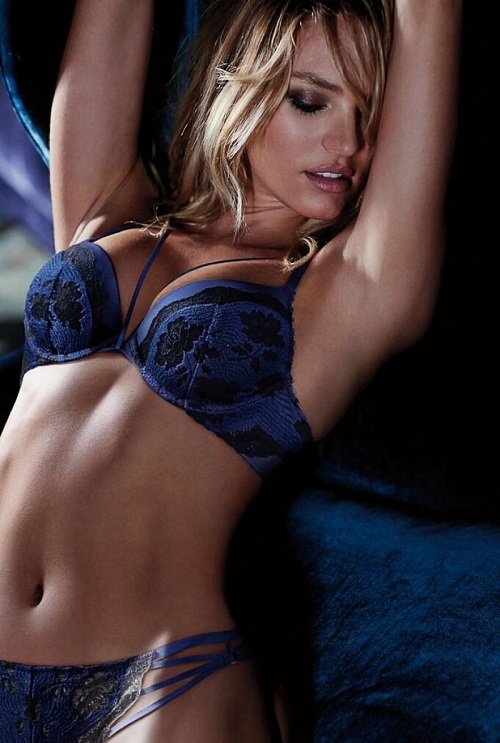 A South African model, Candice Swanepoel is the sexiest woman in the world. She is also the highest paid model in the world. The face of Victoria's Secret, she once modeled a bra worth $10 million.
11. Emma Watson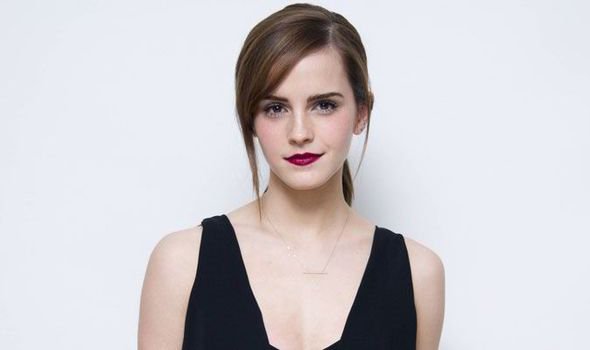 The one who started her career as a child artist, we all know Emma Watson as Hermione from the Harry Potter series. It is safe to say that if it weren't for Hermione then Harry would be killed in the first book, itself. Well, it is true that Emma will forever be known as Hermione but her portrayal of Belle left another landmark.
10. Jennifer Lawrence
Although she began her career earlier, Lawrence gained huge fame for her role in the Hunger Games.   An American actress born in 1990, Jennifer Lawrence was nominated for best actress at the Academy Awards.
9. Beyoncè
The greatest ever musician, Beyoncè is the definition of perfection and women empowerment. Primarily she was a member of the girl band- Destiny Child before she dropped out of it to start her solo career which led Beyoncè to become world's most followed and popular musician. If anything, Beyoncè-Jay Z is undoubtedly the most powerful couple in the world with net worth crossing $2 Billion Dollars.
8. Megan Fox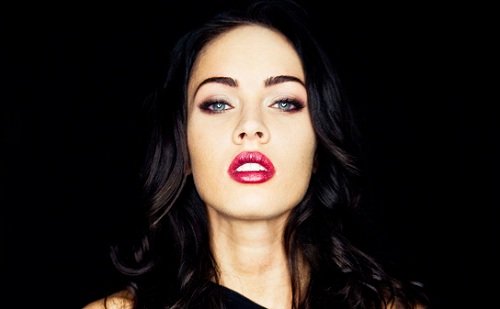 Megan Denise Fox is an American model and actress. She made her debut in acting in 2001. Fox has appeared for FHM, Rolling Stone and Maxim magazine and popularly known as modern sex symbols.
7. Emily Ratajkowski
After appearing in the hottest ever music video of Robin Thicke's Blurred Lines, Emily Ratajkowski's popularity knew no bounds. Her body which tells the tale of her dedicated daily boxing workouts is not just a treat to the eyes but envy of most girls. Born in London she was brought up in California.
6. Lais Ribeiro
This Victoria's secret's angel is nothing less than a real angel. Having walked down the Victoria's secret's ramp in the diamond and ruby crusted bikini, Lais Ribeiro added fire to one of the dreamiest catwalks of every model across the globe. Sexy is not just a definition of her sizzling hot looks and confidence but she adds more and more of hot looks as many times you look at her.
5. Scarlett Johansson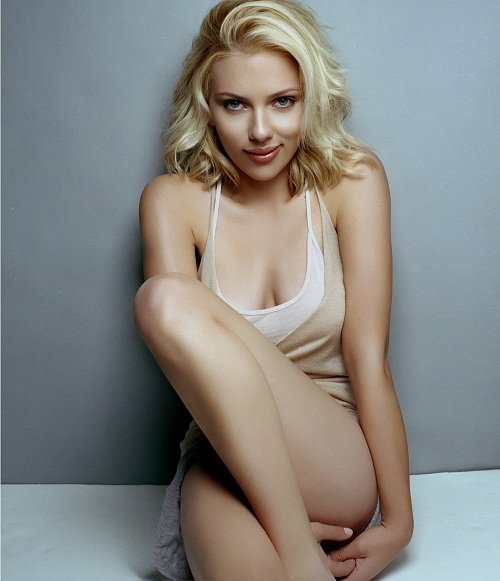 A gifted actress from America born in 1984, Scarlett Johansson started her career when she was very young. She has won multiple awards and most recently a star on the Hollywood Walk of Fame.
4. Margot Robbie
Being an Australian actress, Robbie appeared in Australian independent films in the late 2000s. Since Robbie's professional debut in film, she started playing a role in two feature films and managed to win the I. C.U. without any agent at her time. In 2011, she moved to Hollywood and currently a part of The Legend of Tarzan and Suicide Squad.
3. Alexis Ren
If anything then 2018 is the age of internet beauties and influencers. Alexis Ren is another internet gem with a striking 1.7 million following on world's most famous social media platform- Instagram. She has recently been on the cover of Maxim magazine back in August 2017 followed by a fully fledged rookie as a sports illustrator in 2018.
2. Emilia Clarke
Emilia is an English actress and got the role of Daenerys Targaryen in HBO'S series Game of throne. Later she bagged three Emmy Award nominations for Outstanding Supporting Actress in a drama series in 2013.
1. Gal Gadot
The Wonder Woman actress ranks the top in our list, The 32 year old Gal Gadot is an Israel born talent who has given a face to our DC comics' wonder woman and also appeared in movie justice league. She was also crowned as Miss Israel in 2004.
Sexy women are appealing and exciting. Whether its looks, attitude or accomplishments, this list is of the top most sexiest ladies in the world.
Save
Save
Save
Save