Vodka is a hot favourite drink for both the young and the old people. Vodka is famous among girls because of its taste or due to its flavour. It comes in fruit flavours and also in flavours like red pepper, ginger, vanilla, chocolate (without sweetener). More recently people are experimenting with unusual flavours. It is an indispensible part of most of the cocktails, making it a top choice as a party drink nowadays.  The eight insanely delicious cocktails essential for every party made with Vodka are Bloody Mary, Chicago martini, Elyx cup, cosmopolitan, Vodka Gimlet, Trouble maker, Moscow mule, Rooftop lemonade. These cocktails pumped up the mixed drink game. The Indian market has a fewer number of brands producing this popular drink and many imported brands are available in the Indian market, which are among the best selling brands in the country. The party can never be complete without vodka in it. Breeze your way through the struggles of life with a shot of vodka.
Listed below are the top 10 vodka brands in India with price:
10. Magic Moments Vodka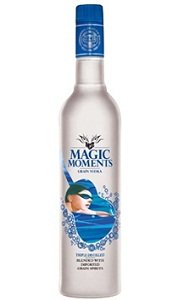 Magic Moments, a product of Radico Khaitan Group of India, listed on number ten. The flavor range of this brand has been named "Remix" and offers flavors like Orange, Lemon, Green Apple, Raspberry, Lemongrass, Chocolate and the most recent addition, Verve Magic. It comes for a price of Rs 54 for 60 ml.
9. White Mischief Vodka

White Mischief is another leading vodka brand from United Breweries, which has also been given a two star rating from International Taste and Quality Institute. The flavors available in this bestselling brand are Ultra Pure, Green Apple+Cinnamon, Mango+Mint and Strawberry +Ginseng. It is priced at Rs 70 for 180 ml.
8. Romanov Vodka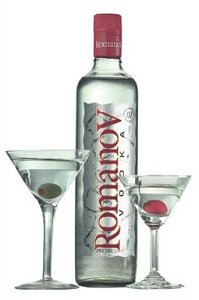 Another acclaimed product of United Breweries is Romanov Vodka, which comes in Orange, Lemon, Apple and Premium flavors. It has got a two star rating from International Taste and Quality Institute. You can buy 180 ml of it for Rs 110.
7. Vladivar Vodka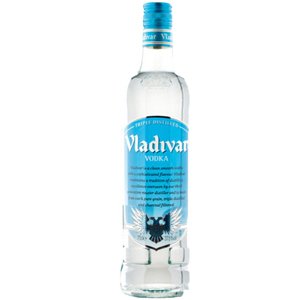 Vladivar Vodka, which is manufactured by United Breweries, features next on the list. The superior quality vodka is available in 3 flavors, which are Green Apple, Lemon Zest and Orange Zest. The price starts at Rs 51 for 60 ml.
6. Eristoff Vodka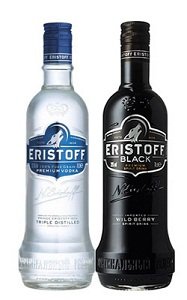 Another popular vodka brand in India is Eristoff, which showcases three flavors- Eristoff Apple, Eristoff Green and Eristoff Original. The triple filtered vodka occupies 8th rank in the elite brand list by International Wine and Spirot Research. It is available at a price of Rs 790 for 750 ml.
Read Also: Top 10 Best Vodka Brands in the World