Top 10 Most Popular Tourist Attractions in India 2015
India is a land of magic and mysticism, which attracts tourists from around the world to visit the countless attractions it has to offer. The country is flocked by millions of tourists every year and makes huge amounts of money on account of its tourism industry. it is hard to count and list the best attractions of the country, but still we have tried to shortlist them.
Here is a list of 10 popular tourist attractions in India:
10. Madurai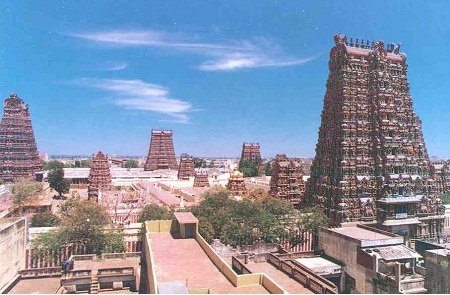 Madurai is one of the most amazing tourist attraction in South India, which is home to the ancient Meenakshi Temple, which is 4000 years old. It is also a great center of learning and culture.
9. Lake Palace, Udaipur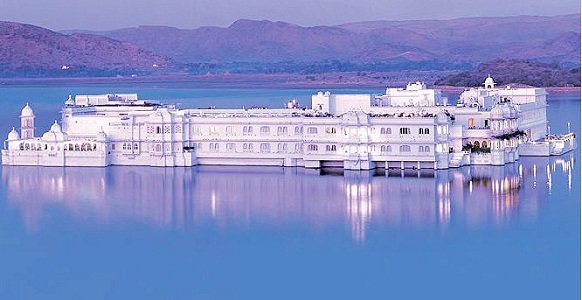 Lake Palace, a beautiful palace which lies in the middle of Lake Pichola in Udaipur, comes next among the most fascinating tourist destinations in India. The palace dates back to 18th century and has now been converted into a heritage hotel, which can be accessed by a boat service for the guests.
8. Goa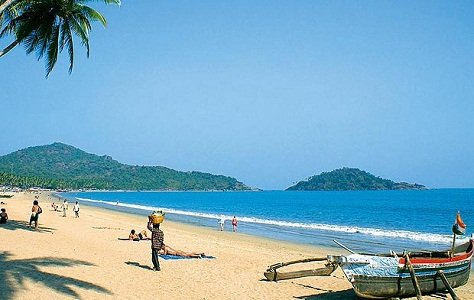 Goa is the land of sun, sea and sand and is regarded as one of the best tourist attractions of India. Tourists from all over the country and the world flock this happening destination, which offers a host of attractions such as spectacular beaches, old temples and churches and adventurous water sports.
7. Ajanta Caves
The ancient Ajanta Caves in the city of Aurangabad have attracted the world for centuries. They hold some fantastic paintings which are well preserved till date and stand as relics of our ancient past.
6. Delhi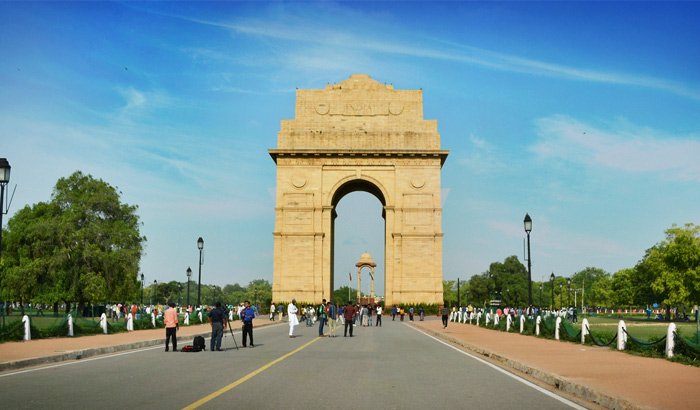 Next on the list of top 10 tourist attractions of India is the capital city of Delhi, a blend of history, culture and modernity. It has countless tourist hot spots such as Qutub Minar, Red Fort, Lotus Temple, India Gate and the list goes on and on. The city is also famous for its food and culture.
5. Kerala Backwaters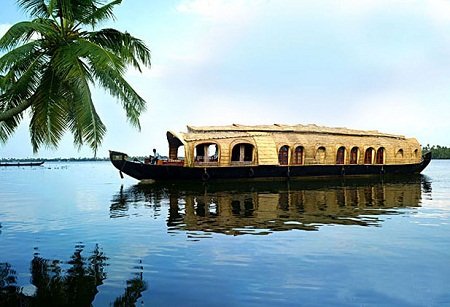 One of the most amazing attractions which the country has to offer is the pristine backwaters of Kerala, which showcase spectacular beauty of lush green forest and calm lagoons, in traditional houseboats floating over them. Also, there is a great diversity of flora and fauna which can be seen, along with facilities such as relaxing Ayurvedic therapies.
4. Varanasi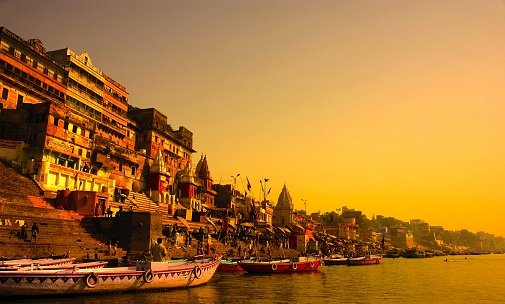 Varanasi, also called the City of Temples, is the most important religious city of the Hindu religion. It has attractions such as the Ganga Ghats, Kashi Viswanath Temple and Banaras Hindu University. It is a true treasure for international travelers, who want to witness the culture and tradition of this ancient city.
3. Golden Temple
Featuring next on the list of top 10 best attractions of India is the world famous Sikh Gurudwara in Amritsar, which is known as Golden Temple or Harmandir Sahib. Built in 16th century and later embellished with gold in the 19th century, the gurudwara attracts people from all religions from around the world.
2. Srinagar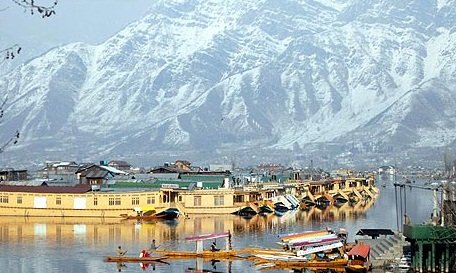 When we talk about attractions of India, Srinagar is the true gem in the treasure chest of India. You can have a shikara ride on Dal Lake or even spend a few days on a houseboat. A visit to the Mughal Gardens in the city is a promise of an unforgettable experience. And there are other destinations like Shankracharya Temple and Pari Mahal.
1. Taj Mahal
The biggest attraction of India, which is also listed as one of the seven wonders of the world, is the Taj Mahal, the ultimate epitome of love and beauty. The amazing mausoleum has been made of flawless white marble and stands on the banks of River Yamuna, repeating the tale of Shah Jahan's love for his deceased wife, Mumtaz Mahal.
Some other must visit places in India are Leh Ladakh, Mysore, Kanyakumari, Hampi, Gangtok and the list goes on and on.