The World's Top 10 Most Expensive Laptops in 2015
Laptops are no longer a luxury, but have become a necessity for students as well as professional on the go, who cannot remain stuck to their desks. Laptops not only provide them the primary benefit of mobility, but also excel in performance and look good, which is the reason why people are ready to spend an extra bit on them. There are some high priced models of laptops in the market, which are absolutely worth their price tags because of their latest features and specifications.
Here is the list of 10 most expensive laptops in the world:
10. Lenovo ThinkPad W540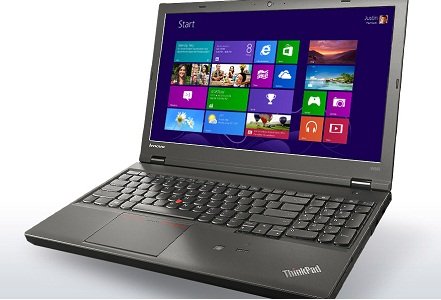 Weighing just 5.8 pounds, this ultra light laptop from Lenovo is a great option for people needing laptops for 3D modeling, CAD and engineering applications. It commands a high end price of $ 2300, which seems small to pay for features like 3.7 GHz Intel Core I, 2880 X 1620 native display, 250 GB internal memory and 8 GB RAM extendable up to 32 GB.
9. Acer Ferrari 1100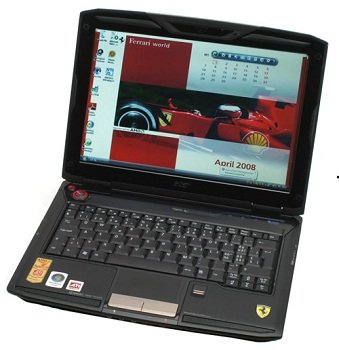 Next on the list of costliest laptops of 2015 is the Acer Ferrari 1100, a sporty looking model which carried a price tag of a whopping $ 3000. Some of the best features of this laptop, in addition to its cool design, are 2.3 GHz AMD processor, 1280 X 800 native resolution, 250 GB internal storage with 4 GB RAM, all of which make it a high performance device.
8. Alienware 18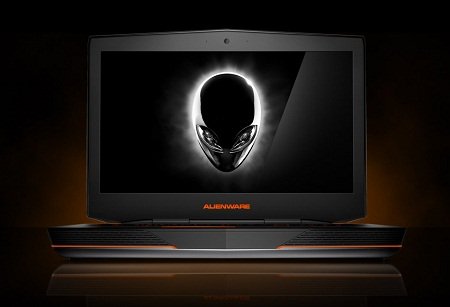 Coming on number 8, with a huge price of $ 3600 is the laptop called Alienware 18, which is uniquely designed in silver colored anodized aluminum and carries some incredible specifications like Intel Core i7 processor and 512 GB hard drive with 32 GB RAM, which make it absolutely worth its price tag.
7. Dell Mobile Precision M6800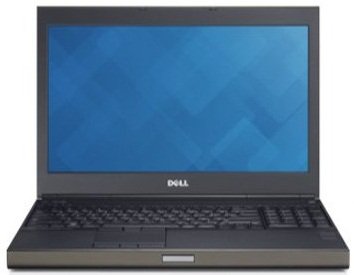 Dell Mobile Precision M6800 is a high performance product suitable for music and video editors as well as CAD designers, with its 15.6 inch screen, 3200 X 1800 pixel IGZO display and Nvidia graphics. The workstation also has resistance against altitude, shock, temperature, humidity and dust and boast of the latest security feature of fingerprint reader. It is priced at $ 3800.
6. Stealth MacBook Pro by ColorWare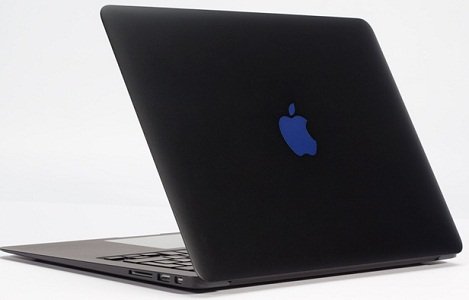 Featuring next on the list of 10 most expensive laptops of 2015 is the Stealth MacBook Pro by ColorWare, which can be owned by shelling out of $ 6000. This exclusive product has excellent features like 3.06 GHz SSD, 8 GB DD3 RAM, zero gloss finish, 8X SuperDrive and resistant fingerprint feature.
5. Voodoo Envy 171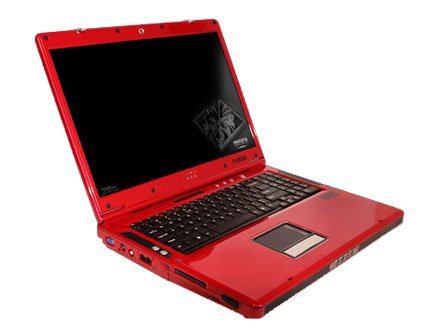 The price tag of $ 6500 makes Voodoo Envy 171 one of the most expensive laptops of 2015. It is a widescreen product, with outstanding specifications like 160 GB Seagate 7200 rpm hard drive, 17 inch screen, 1.3 megapixel web cam with 1920 X 1200 resolution, wi fi and Bluetooth.
4. Ego for Bentley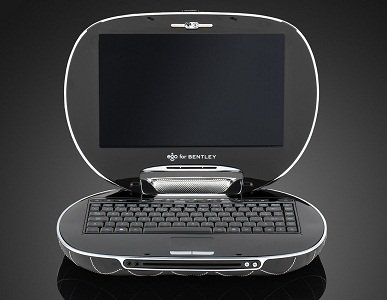 Ego for Bentley, which is incredibly priced at $ 20000, features next on this list. This lavish and extraordinary notebook is powered by 2 GB RAM and has features like 160 GB hard drive, 12 inch screen with 1280 X 800 resolution, 3 USB ports and wi fi.
3. MacBook Pro 24 Karat Gold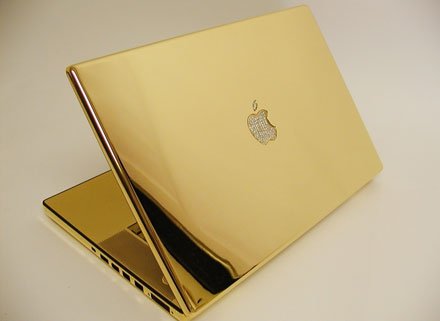 This gold plated laptop is as chic and precious as its name, with a price tag worth $ 30000. Its specifications include 160 GB hard drive 2.4 GHz Intel Core 2 Duo processor, 15.4 inches TFT display 4 GB DDR2 memory and 2 GB RAM. The features, along with its amazing looks, make this a popular high end product.
2. Tulip E-Go Diamond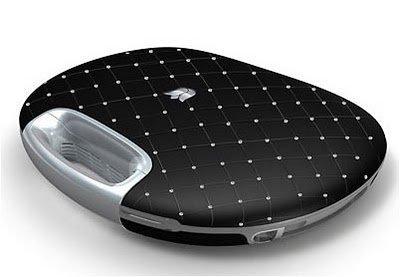 Tulip E-Go Diamond is the second most expensive laptop of 2015, commanding a huge price of $ 350000. When it comes to specifications, this particular product is nothing more than ordinary, but its looks are what get it this amazing price. It is made in customized interchangeable metal, fabric of leather casing and embellished with palladium white gold plates and diamonds.
1. Luvaglio One Million Dollar Laptop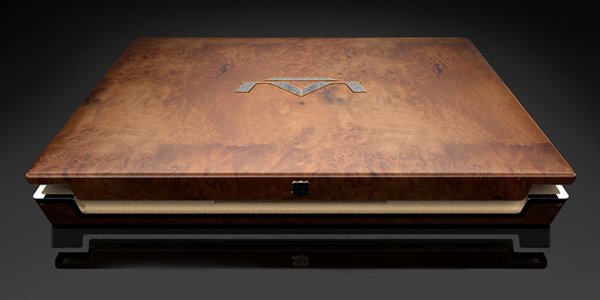 Believe it or not, the price of the most expensive laptop of 2015, the Luvaglio One Million Dollar Laptop, reaches an unbelievable price of 1 million dollars. The luxurious model is beautifully designed and has outstanding features like 17 inch LED screen, 128 GB hard disk, USB slot, integrated screen cleaning, MP3 player and dual purpose power button.
All these top end laptop models are exorbitantly priced, but their amazing features and specifications make their prices absolutely justified.