Top 10 Most Delicious Indian Curries
Curry is a delicious dish that Indian people can call their own. This particular cuisine actually originated in the Southeast Asia and in the Indian Subcontinent. It is characterized by a mixture of herbs and spices; may they be fresh or dried. As its name suggests, curry is a dish that is cooked with gravy or sauce. These days, there are so many versions of curry recipes all over the world. Moreover, here are 10 best Indian curries that you should consider tasting:
10. Andhra-Style Chicken Curry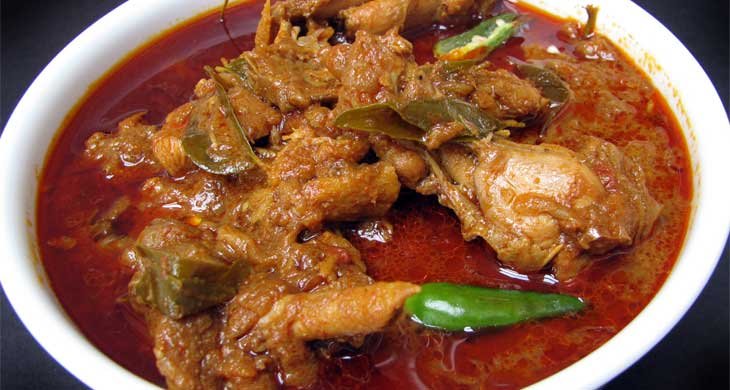 This Indian curry recipe is spicy enough that can satisfy your higher level of spiciness contentment. Of course, it is made with chicken meat sliced in smaller pieces. But if you want to remain the chicken meat parts, then you can also do it. It is actually depends on you. Just make sure that you have the important ingredients, which are the Andhra essentials.
9. Bengali Lamb Curry
Bengal is one region in the Indian subcontinent that is known for its spicy and delicious recipes. Good example of these recipes is the Bengali Lamb Curry. What made this recipe extremely delicious is the marinating of lamb meat to red chili powder, salt, castor sugar, turmeric powder, and yogurt.
8. Chicken Chettinad
Chettinad foods are known to be very spicy that they might blow your mouth away when you taste them, especially the Chicken Chettinad curry. What made it spicy enough is the considerable amount of pepper being put on this recipe. Before the final touches, the sliced chicken meats will be sliced in medium sizes and cooked in red chili, cinnamon, onions, and tomatoes.
7. Butter Chicken Curry
All over the world, butter chicken curry is very popular. In fact, many restaurants are making this curry as their specialty. This kind of Indian curry recipe originates in the Punjab region of India. Marinating of the chicken meat overnight is one thing that makes it very delicious.
6. Kerala Fish Curry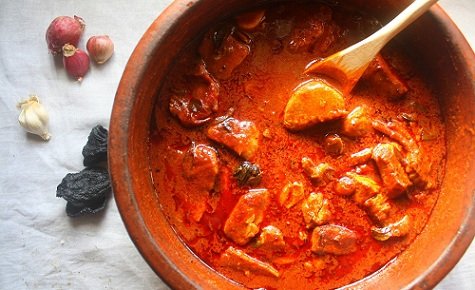 Rice or appam would be ideal to be partnered with Kerala Fish Curry. The Keralan spices will make it delicious and very spicy. It may be a simple Indian curry recipe, but it is very flavorful that you can hardly resist eating it. It's all thanks to the tumeric powder, coriander, tomatoes, chili paste, curry leaves, and tamarind extract.
5. Meen Alleppey Curry
This is a traditional fish curry that Indian people are very proud of. When partnered with brown rice, this dish will surely be an all-time favorite of many. Its spicy and delicious taste is attributed from the foamy coconut cream, ginger, degi mirch, green chili, and raw mangoes.
4. Salli Boti
The main stars of this Indian curry recipe are the succulent mutton chunks. The tumeric powder and the ginger will make the taste of this dish spicy and delicious. Some other important ingredients here are tomatoes, vinegar, jaggery, and onions.
3. Dum Paneer Kali Mirch
This Indian curry dish is not that traditionally cooked. It is simply because slower cooking technique is used in preparing this recipe. The ingredients need to be sealed on a certain container in order for the spices to blend to one another. These ingredients are cottage cheese, cardamom, and yogurt.
2. Black Channa and Coconut Stew
This dish is one of the lighter Indian curries that you can ever taste. It's lighter in a way that only smaller amount of spices is used in cooking it. However, this doesn't make it a less of a dish. To complete this stew curry recipe, coconut milk, zucchini, bottle gourd, and eggplants are needed.
1. Mutton Roganjosh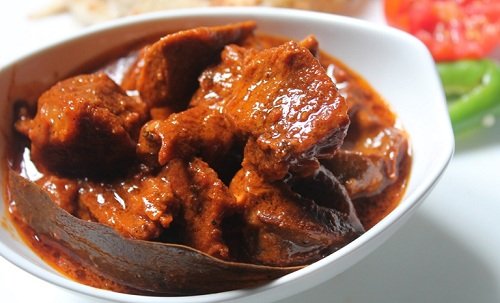 Such curry dish is one of those mouth-watering Kashmiri dishes. The mutton chunks, which are the main ingredients, are cooked with garlic, pure ghee, cardamom, Kashmiri chili, and brown onions. This is why it has a rich rustic color.
These are the 10 best Indian curries that you may find not only in India, but in the whole world as well. Foodies will surely love them all.