The market for wearable gadgets have emerged like never before in the year 2015. The price has gone down like everyone expected, but at the same time the technology has exceled a lot. Improvements in nanotechnology is happening at the fastest pace and as a result, consumers are getting wearable devices at very reasonable pricing.
Here's a list of top 10 wearable gadgets that have the potential to bear the torch in 2016 is well
10. Misfit Flash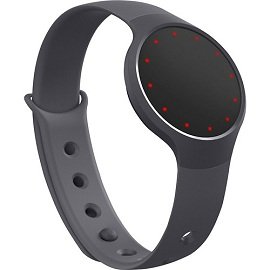 Fitness conscious people would love wearing a fitness band everywhere they go; this simply helps tracking the fitness activity on a day. The Misfit Flash is versatile in nature and the operational features are very easy to operate. Misfit Flash comes for a reasonable price tag unlike many other fitness bands in the market, and the water resistance makes it wearable even under water while swimming. Price – $29.99 – $47.99.
9. Fitbit Charge HR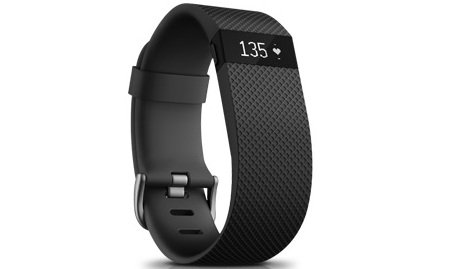 Fitbit Charge HR doesn't only track the fitness activities in a day, but it also tracks the heart bit of the wearer. Not just that, when worn for 24/7, Fitbit Charge HR has the ability to track walking, running, or even sleeping – these activity data are used for precise calculation of calorie burn. Price – $123.79 – $149.99.
8. LG Watch Urbane
LG Watch Urbane doesn't look like a smartwatch from a distance, it's very natural to mistake the smartwatch for an expensive yet normal smartwatch available in the market. If you are a fan of natural wristwatch like smartwathces, then LG Watch Urbane could be an option. It's an Android Wear based smartwatch and syncs with Android smartphones seamlessly. Price – $217.72 – $349.99.
7. WithingsActivite Pop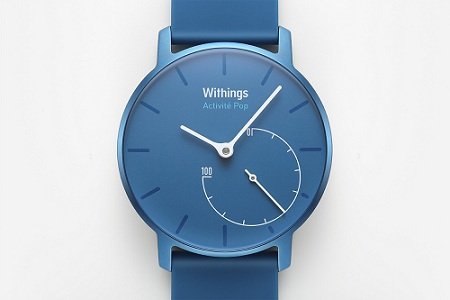 The design on WithingsActivite Pop makes it look like a typical wristwatch with 3 hands; but inside there's a module to sync the data with a smartphone or some other platform. This smartwatch is very stylish and could be worn as an everyday accessory. One battery charge lasts nearly a month on WithingsActivite Pop. Price – $144 – $149.
6. Garmin Forerunner 225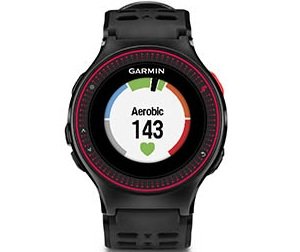 Not just a smartwatch, it's a fitness tracker as well. Garmin Forerunner 225 tracks heart beat very efficiently, as well as other activity tracking throughout the day. The gadget is pretty pricey, though. Price – $225 – $299.
5. Pebble Time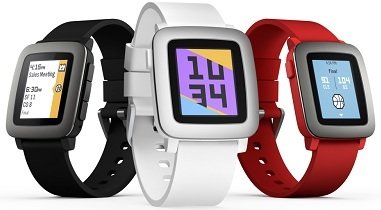 Pebble Time has been updated from its predecessors in many aspects, for example the display is now color and it stands out quite well from the earlier day Pebble smartwatches. However, if you own a Pebble watch already there's no need to upgrade to the Pebble Time. Price – $148 – $200.
4. Jawbone Up2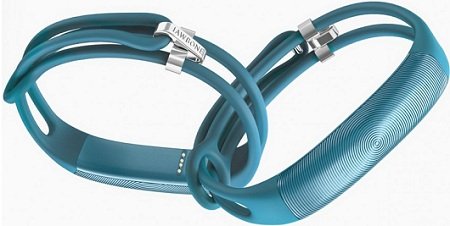 Jawbone Up2 is basically a fitness tracker, and there's no display as well. User can't see any stats, though there are few predefined gestures to determine whether the Up2 is on or off, whether it's working or not. The procedures of usage are very easy. Price – $92.99 – $115.
3. Pebble Time Steel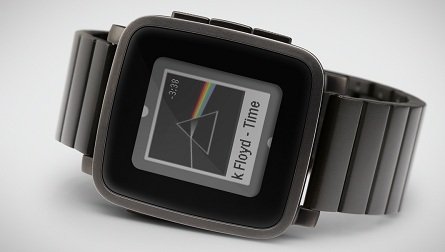 Pebble smartwatches are always much appreciated for their build quality and performance, Time Steel isn't really different. The battery life is long enough; the features are impressive as well. Price – $199.95 – $250.
2. Apple Watch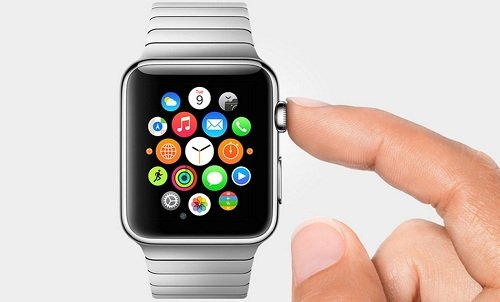 Apple Watch – the branding is enough to win one's heart. It's a proprietary iOS platform product, can't be used with Android or other smartphone platforms. The first generation was more of a luxury gadget, the upcoming generations would probably make a real difference. Price – $299 – $460.
1. Samsung Galaxy Gear S2
This sleek smartwatch from Samsung is also great at keeping fitness activities, offering social networking integration and much more. The medium of communication between this and its wearer is the rotating bezel, and the Gear S2 is powered by Tizen OS by Samsung. Price – $490.
Conclusion
A smartwatch is slowly graduating towards being a necessity; we believe 2016 will be the maturity of this transition phase. For now, you could choose any of the above mentioned wearables for this year.