Top 10 Best Tamil Food Recipes You Should Try
Indians are known as the ultimate food lovers and the vast country features a great diversity in cuisine. Amongst the most popular cuisines of India is Tamil cuisine. It is also known as the Chettinad cuisine and has distinctive flavors of spices. Use of exotic variety of spices has been the feature of Tamil food recipes since a long time. Other main ingredients that you would frequently find in this cuisine are rice, coconut, lentils, curry leaves and tamarind. The most famous dishes of this part of the country are sambhar, dosa, idli and upma, which are equally loved in North India and can be easily traced on the menu cards of a large number of eating joints here too. Tamil food carries the influence of various cultures and traditions because this part of the country has been inhabited y diverse people during its history. Besides the taste of these dishes, another feature which makes them quite popular all over the country and even the world is their health value. They are cooked with healthy techniques and are usually light and easy to digest. Use of herbs and spices like dry ginger, cumin seeds, mustard seeds, pepper, curry leaves and coriander leaves give amazing and distinctive flavor and aroma to many of these dishes. Today, a number of Tamil dishes have earned global acclaim for their taste and health.
Here are the best 10 Tamil food recipes:
10. Milagu Pongal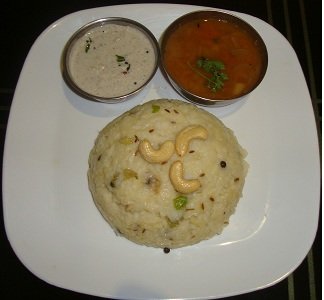 Let's start with this light and health breakfast recipe, which is good enough to give you a full feeling and replenish your energy levels for a long and active day ahead. Rice and moong dal are pressure cooked in this recipe, with rich aroma and flavors of cumin seeds, asafetida and pepper.
9. Chicken Chettinad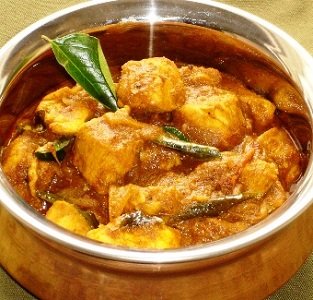 If you are an avid non-veg lover, then this wonderful chicken dish called Chicken Chettinad is sure to bowl you over. The dish makes use of aromatic and bold spices or masalas, mainly cumin, cloves, curry leaves and cinnamon sticks. It has chicken tossed in rich gravy made of onion, tomatoes and coconut paste, with a taste that will linger on your palate for a long, long time.
8. Tomato Kootu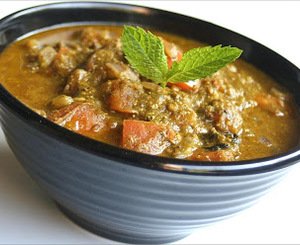 One of the most loved side-dishes in Tamil cuisine is kootu and the variety called Tomato Kootu is absolutely heavenly in taste. It blends the amazing tastes of tomato and coconut to create a unique taste and fragrance. The dish complements both, rice as well as chapattis.
7. Cabbage Poriyal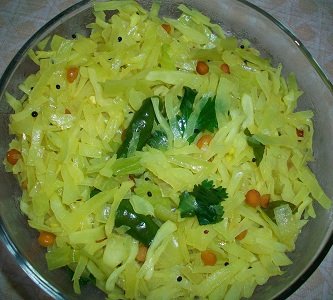 Another favorite Tamil food is Cabbage Poriyal, a dish that once again features the traditional coconut flavor. This one has stir-fried cabbage, tossed with roasted lentils, mustard seeds and fresh coconut. It tastes wonderful but is surprisingly easy to cook.
6. Urulai Roast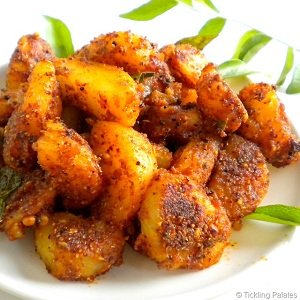 If you are short on time but want to impress your guests with a great looking and great tasting dish, then try out this simple to cook, urlai roast. This one uses baby potatoes, which are roasted and then flavored in exotic spices which have been ground freshly.
5. Payasam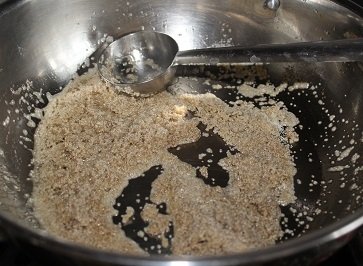 Midway in this list, the traditional Tamil sweet delight called Payasam makes it as a must. The dessert looks and tastes like the kheer of the north and makes use of rice, jaggery and coconut as the main ingredients. They are cooked together in milk till it reaches a creamy consistency. Make your Payasam richer by generous addition of nuts.
4. Meen Kuzhambu

Meen Kozhambu is a special Tamil main course dish, which is cooked using urad dal and toor dal, along with the distinctive sweet and sour flavor of tamarind. This dish is a traditional fish curry with Kozhambu gravy and it has a unique sweet and sour taste that knocks you out right from the bite one.
3. Mulligatawny Soup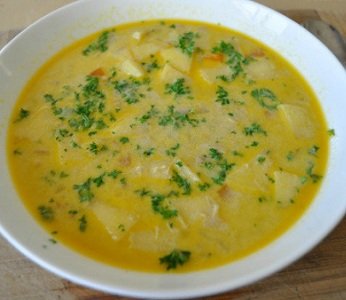 If you want to warm up a cold day, try out this mouth watering Mulligatawny Soup, which combines the goodness of red lentils, carrots, potatoes and apples. All these healthy ingredients are simmered in coconut milk and flavored with black peppercorns and tamarind pulp.
2. Medu Vada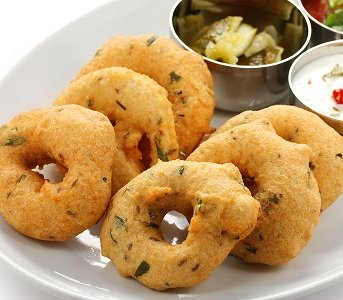 Snack with this tasty and healthy Tamil food called Medhu Vada, which is had along with steamy sambhar and creamy coconut chutney. The crisp and light vadas make an ideal snack for anytime hunger!
1. Sambhar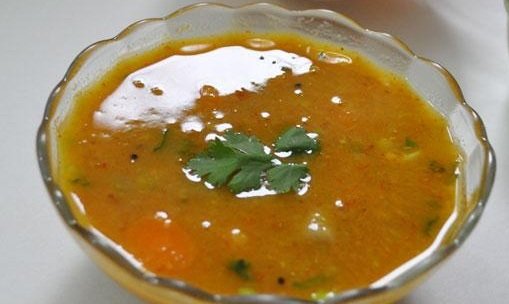 When you talk about Tamil food, how can the staple Sambhar skipped out! The traditional Tamil Sambhar tasted tempting and smells even better as it makes use of Sambhar masala that has been roasted and freshly ground. Combine with dossa, idli or rice for a wholesome meal.
Try one of these amazing Tamil recipes and have a meal that aces in taste and health.