Top 10 Best Punjabi Food Recipes
Punjab is an Indian state located in the northern part of India. It is in between the state of Kashmir and Jammu. This state is very popular not only in India, but in some other parts of the world as well. One reason why such Indian state and the Punjabi people are extremely famous is the great numbers of mouth-watering Punjabi food recipes. In relation to this, here are 10 best Punjabi food recipes that you should consider tasting:
10. Masala Channa
The main stars of this Punjabi food recipe are the boiled chickpeas. These boiled chickpeas should be wrapped with a tasteful mixture of masalas. When this dish is already cooked, it would be best to top it with tadka aloo. However, make sure to spend time in soaking the channas first.
9. Paneer Tikka
One hour and 20 minutes is the maximum time for you to spend in cooking Paneer Tikka. What you need to do here is put the paneer cubes in the BBQ sticks, and grilled them on skewers. Another important ingredient here is the mixture of masalas. This must be coated to the tender paneer cubes.
8. Butter Chicken
30 minutes is the maximum time you need to allocate in cooking the famous Punjabi butter chicken. However, you still need 24 hours of marination time for the chicken. After the marination, the whole chicken must then be roasted together with masalas, tomato puree, and cream.
7. Sarson Ka Saag Aur Makki Ki Roti
This is such a simple Punjabi dish, but the flavor is something that you cannot resist for sure. Honey and white butter are the two main ingredients of this dish that will make it very delicious. It may take time however, when you cook it. 2 hours is the maximum time needed.
6. Murgh Malaiwala
This is a very healthy Punjabi recipe since there will be no oil needed here. The main star here is the chicken meat, which is cooked in several fresh masalas, cream, and milk. Just make sure to allocate 1 hour and 10 minutes from your precious time if you want to cook it.
5. Dhaba Dal
This is one Punjabi food recipe that is loved not only by Indian people, but some other individuals as well, especially those who come in India as tourists. In order to keep the authentic dhaba-food flavor, tangy masalas must be added in this dish.
4. Machchli Amritsari
This is an Amritsari fish dish that will surely blow your mind away. Coated with batter, the fish must be deep fried. It should be garnished with lemon juice and garam masala. Moreover, it is best to eat this recipe while it is still hot. It is very quick to cook; you only need 20 minutes.
3. Dal Makhani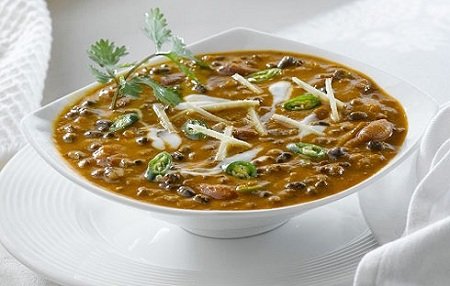 For just 40 minutes of time, you can already have a serving of Dal Makhani dish. This is a very famous Punjabi food dish. In fact, this is widely cooked in a number of hotels in India and in some parts of the world. The ingredients that will enhance its taste are tomatoes, chillies, kasoori methi, and butter.
2. Chole Bhature
This is another extremely famous Punjabi dish that is also a pride of India. This is something that tourists from all over the world must try. This however, involves a lot of important ingredients like butter, green chillies, lemon juice, carom seeds, garlic, ginger, tomato, onion, bay leaf, chickpeas, cinnamon, and cloves.
1. Tandoori Chicken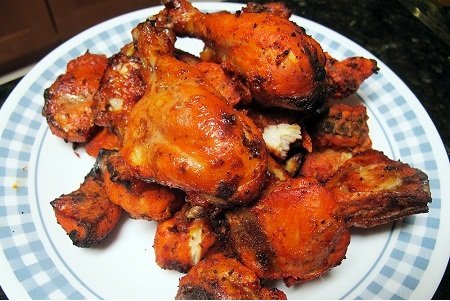 The important ingredients of this chicken recipe are bay leaf, tumeric, cloves, cumin seeds, green cardamom, black pepper, cinnamon, lemon juice, salt, yogurt, garlic, ginger, red chillies, black cardamom, coriander seeds, chicken, and vegetable oil. In just 1 hour, this recipe will be ready to serve.
These are the 10 best Punjabi food recipes that you must try especially if you are interested about the Indian cuisines. You'll never regret tasting them.