Top 10 Best Professional Courses After 10+2 (2016)
There is a lot of pressure on students as to what they want to do after their 12th standard. They start thinking just after their ninth grade and start thinking what subjects they want to opt for their plus two. Initially, it was just doctors, engineers or CA's; but today there are various options according to your choice. Obviously these courses are no matter what will remain in the list of top ten courses, but there are other courses also, which you tend to forget or neglect when it comes to selecting your courses. There are so many options from which you can choose and also earn extremely well, after the end of course when you start working. Here is a list of top ten Best professional courses after 10+2 in 2016.
10. Beautician Course
Yes, this is one course, which is gaining much respect in the country. Everyone wants to look best with best hair, makeup and everything best, in that case the beautician comes into the picture. If you understand skin, then this course is for you. There are various institutes across the country or world, from where you can do this course.
9. Hotel Management
This was never considered as a course, but when you see those eloquent people welcoming you when you go a five star hotel, treating you with respect, serving with you dignity and talking in that subtle language, that is all what they have learnt. It is profession, which will never fall, no matter what and is one of the best career choices.
8. Event planner
Oh, this is something, which has gone viral these days. The event planners are in great demand. People will marry, no matter what; hence this profession will never die. The event planners earn a lot and it is an exciting job and keeps you busy and creative all the time.
7. Fashion Designing
Fashion Designing course is taking big steps nowadays and everyone wants to do this course. A lot of glamour, style and creativity come with this course. And if you think, that you have got the style, and then you can opt for this course. There are various colleges across the country offering this course.
6. Interior Designing
One of the most interesting and creative course is Interior Designing. There are various colleges offering this course, and it requires smartness and a good knowledge of colours and one must have a creative eye to see what is good and what is bad. It is also the safest career option.
5. Journalism
In a democratic like India, News plays a major role and hence it is one of the best professions that you can opt for. Of course, it is a great responsibility to become a journalist, but it's worth it. You should know your facts and you should be aware of the history to become a good journalist.
4. Architecture
The beautiful skyscrapers we see, small interesting buildings, are all the work of an architecture, who sets the exterior look of your place. It is one of the most respected profession and it requires a lot of hard work and study to achieve success and fame.
3. Engineer
This is the course of our country, where every other child wants to become an engineer. There are no risks in this profession, and the country is always in need of talented engineers. There are various IIT's and other famous colleges to study engineering.
2. Law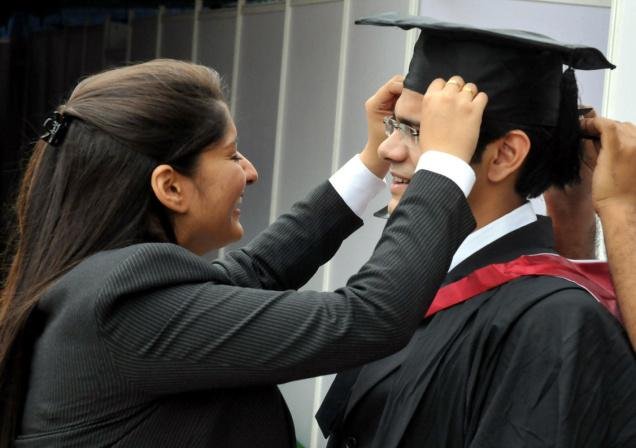 To run a country, and to set the rules, a lawyer is needed. There are various Law colleges in India, which are great and offers courses in various other genres of laws like criminal, social etc.
1. Medical
This course is one of the best and top class professions. Though it requires a lot of hard work, but it is worth it. The best college for medical science is AIMS, Delhi, which offers this course and there are various sub courses in this course in which you can specialise. It is safe, allows you to earn a lot of money.