Banks play an important role in the economy of every country. In Indian economy, Private Banks are the most regulated sector and people prefer private banks as they provide quality services to their customers. They ensure convenient transactions and don't have formalities like the government sector bank. They generate more profit than most of the nationalized banks and thus have a great importance in the national income of an economy. These banks are famous for quality based products and customer centric service.
Mentioned below are the top 10 best private sector banks in India:
10. J&K Bank
This bank was founded in 1938 with its headquarters in Srinagar. For four decades it consistently made a record of continuous profit. The banking with J&K Bank is easy and convenient. The electronic and online transactions are pretty safe.
9. Bandhan Bank
The bank which is known to provide a great quality banking and financial services is the Bandhan Bank. It's headquarter is in Kolkata. Along with IDFC Bandhan is also the newest private bank in India. Bandhan receives its license from RBI in 2014 and started its operation in early 2015. The owner and managing director of Bandhan bank is Mr. Chandra ShekharGhosh.
8. KarurVysya Bank
The bank was established in the year 1916 by M.A. VenkataramaChettiar and Athi Krishna Chettiar with its headquarters in Karur, TamilNadu. This is also a scheduled commercial bank in India that is famous for excellent customer service. KarurVysya Bank has more than 550 branches in 18 states and offer services like mutual funds, savings account, personal and home loans, and insurance policies.
7. Federal Bank
This bank was established in the 1947 and was formally known as Travancore Federal Bank. The founder of this bank is Mr. K P Hormis. The bank has more than 1000 branches all over the country. From its first day of operation the bank is striving for excellence in customer service. At present the bank is dealing these services: Insurance and NRI Banking, Corporate Banking, Loans etc. it is one of the preferred bank for NRI banking.
6. IndusInd Bank
The IndusInd bank was established in the year 1994 and the Hinduja group owns the bank. Ramesh Sobti is the current CEO and Managing Director of this bank. Over a few years this bank has launched a number of services such as Quick Pay, On the Go and Swift Pay etc. These are consumer friendly and extremely advanced. The headquarters of this bank is in Mumbai, Maharashtra. The name of the bank came from the name of the Indus Valley Civilization and is better known for retail banking.
Read Also: Top 10 Best Banks in India You Can Trust
5. Kotak Mahindra Bank

Formally known as Kotak Mahindra Finance Limited. It got license to run banking business in the year 2003. The bank is available in Metro Cities as well as in Tier-2 cities. The products this bank deals in are IPOs, Mutual funds, Tax-free bonds, portfolio management and services such as NRI Banking, Privileged Banking, Insurance and Finance, Wholesale Banking etc. Though little expensive but manages the bank related activities with proper regulation.
4. Yes Bank
Founded in the year 2004, Yes bank was established by Rana Kapoor with its headquarters in Mumbai. One of the fastest growing private banks in India and has more than 500 branches in almost 400 cities. In 2013 the bank was awarded with Golden Peacock Award for its Corporate Social Responsibility. The bank deals with services such as Commercial Banking, Investment Banking, Corporate and Institutional Banking, and Branch Banking etc. They are known for their commitment and dedication towards their clients and customers.
3. Axis Bank

Maintaining its position at number 3 consistently, Axis bank came into being in the year 1994 as UTI Bank. It is one of the leading private banks in India and deals with the services such as customer and corporate banking, insurance and finance, credit cards, mortgage loans, investment banking, wealth management, credit cards etc. Apart from this, solutions pertaining to NRI Banking, agricultural and rural banking and commercial banking are also provided.
2. ICICI Bank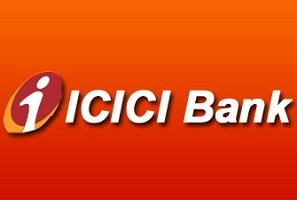 The 2nd largest private bank of India, established in the year 1994 by CEO ChandaKochar. It servers a variety of customers.According to the quantity of assets, ICICI Bank has been consistently holding the second place for a long time. In 2014, the bank was awarded with the best bank by Global Business Development. The bank has current assets value is 99 billion USD and all over India it has 3540 branches and 11200 ATM's. At present the bank is dealing these services: Privilege Banking, NRI Accounts, Credit cards, Insurance, Loans, etc.
1. HDFC Bank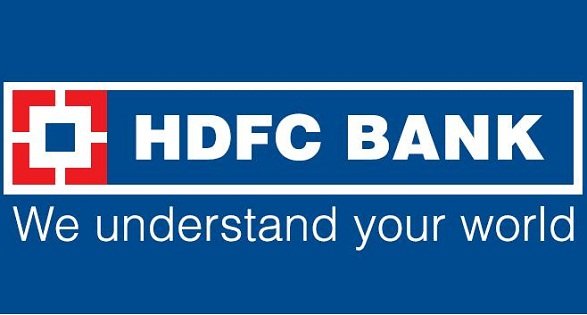 The topmost preferred banking partner is the HDFC Bank or Housing Development Finance Corporation Limited. Stands on 5thposition in terms of value of the assets. It is the first private bank in India that received RBI approval to establish a bank. It has more than 3200 branches all over India and 12000+ ATM's. At present the bank is dealing these services: FOREX services, Loans, Insurance, Credit cards, Private Banking, Premium Banking etc.
Conclusion
Indian banking and financial system is now one of the strongest in the world which is why it is getting a push from the Government as well. India is now moving towards becoming one of the greatest economies of the world and we can only thank out financial sector to be so fast and reliable.
Save
Save
Save
Save