Potato is one of the most popular and widely used ingredients in various types of cuisines from around the world. It is a simple yet nutritious vegetable, which is loved by almost everyone. In addition to its versatility, potatoes are high in potassium, fiber and vitamins B6 and C, which makes them a top choice in food dishes for people looking for healthy food. This humble looking tuber is used in a number of Indian dishes and continues to be a hot favorite among the young and the old alike.
Here is a list of top 10 potato recipes in India:
10. Vada Pav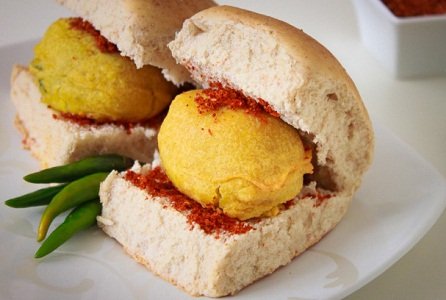 One of the most famous snack foods, which makes lavish use of potatoes is the famous Maharashtrian street food called Vada Pav. It is a ball of boiled and mashed potatoes, spiced up with aromatic masalas, dipped in chick pea batter and deep fried. The golden brown fried ball is served wrapped in fresh bun, along with spicy chilly chutney.
9. Dilli ki Fried Aloo Chaat
From the streets of Maharashtra, we move to those of Delhi to get one of the most popular potato recipes in India- Dilli ki fried aloo chaat. This much loved spicy street food is made by tossing deep fried potato chunks in mint and tamarind chutney and garnished with fresh coriander.
8. Aloo ka Parantha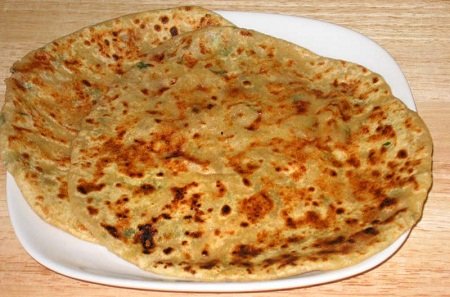 Aloo ka parantha, which comes from Punjab, is considered as an ideal breakfast dish and is relished all over the country and around the world. These paranthas, stuffed with mashed and flavored potatoes, are served with fresh curd, butter or pickles.
7. Aloo Gobhi ki Sabzi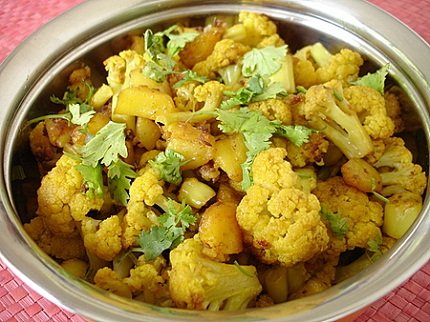 Another popular potato recipe in India is a dish called aloo gobhi ki sabzi, which is a flavorful and healthy combination of cauliflower and potatoes, steamed together by adding salt, turmeric and aromatic spices.
6. Aloo Matar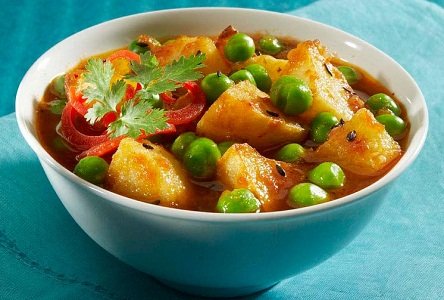 Next on this list is another simple and famous potato recipe, which is cooked in almost every Indian household. Aloo matter is a traditional dish consisting of potatoes and peas, cooked together in rich gravy made of onions and tomatoes. This dish is a hot favorite among all age groups and is served with roti.