Top 10 Best Hybrid Cars in the World 2015
Staying above of all sorts of initial speculations, the hybrid cars are now the most favoured options among four-wheeler fans. They are fuel efficient and performing at the same time. In fact they have blended luxury in a great way these days making it even more adorable, and generate whooping power of more than 800 hp. If you are also a fan of the same, then the compilation given below can be really helpful. Check it out!
10. Porsche Panamera S E-Hybrid
This is enough powerful, trendy and fuel efficient to match your expectations. Achieving about 0-65mph in less than 6 seconds, and thrilling you at an unmatched pace of about 170 mph, there is hardly anything to complain about it. They have packed the efficient Lithium Ion battery that can cope perfectly with hunk for a long while.
9. Lexus IS300h
The Lexus can sprint 0-62 mph in only 8 seconds. The hybrid car packs an extremely strong body blended with a stylish gesture. There is the 2.5 litre petrol engine ensure you for the ruthless long drive with your partner. In addition, the specs like Bluetooth, flexible snappers make it a worth having stuff.
8. Peugeot 508 RXH
If something stylish is your choice, the go for this one. There is a 2.0 litre diesel engine available that takes the whole responsibility, and at the same time there is an electric powered generator making it 200 bhp powerful for your thrilling ride. It can move about a couple of miles through electricity.
7. Audi A8 hybrid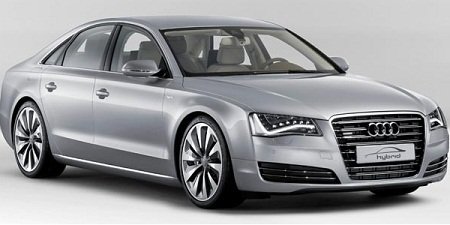 Generating the attention dragging power of 261 bhp through their efficient petrol engine and electric powered motors, they live pretty much with the expectations of the fans. In fact they are much more efficient in comparison with the earlier diesel engines and at the same time fuel efficient as well.
6. Vauxhall Ampera
It is nothing wrong to term it moreover an electric car. If you are looking for a less petrol dependent option, then this one should be your choice. You can move 50 miles through its electric power. However, with the help of petrol they can stretch the extent to more than 350 miles. In short, this is a perfect contender for longer quest.
5. Toyota Prius Plug-in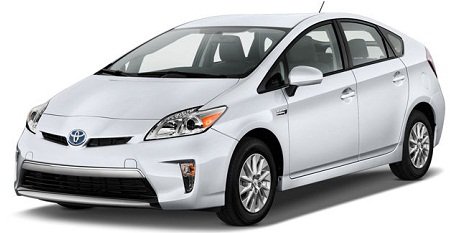 If we say the hybrid cars have touched the dream height, and you incline with it, then the Pirus is the protagonist behind it. Amid all mocks, the hybrid concept is a hit now. Anyway, the above Pirus gets powered by an efficient Lithium Ion back-up support. It is a perfect option to go with for your longer drive passion.
4. Mercedes-Benz E300 BlueTEC Hybrid
The particular product is said to have taken the most out of the hybrid concept. Coming to its efficiency specs, there is a 2.2 litre diesel engine that can deliver an attention dragging 150 mph and almost 75 mpg. The best part is that it is the minimal dependent upon driving conditions.
3. Lexus CT 200h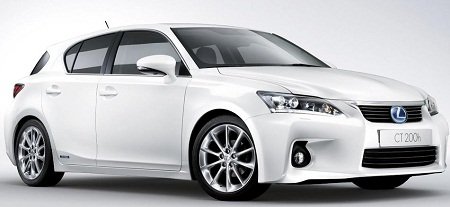 This is a product about lavishness, fitting well with the hatchback trend, and at the same time going glorious with the hybrid concept. In short, this is a perfect hybrid that has managed to combine many aspects in one. Through the iffy CVT gearbox arrangements, they ensure you a perfect and thrilling ride.
2. BMW Activehybrid 3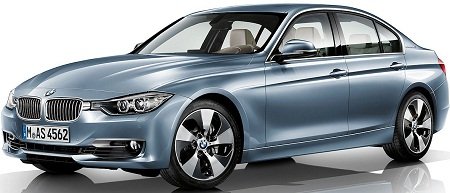 If power is your priority, then the above BMW Active Hybrid 3 should be your option. The beast gets energy through the awesome 306 hp turbo powered absolute six petrol engines. There is the Lithium Ion battery unit packed for better assurance. Anyway, the back drive is something really distinguishing about it.
1. Volvo V60 Plug-in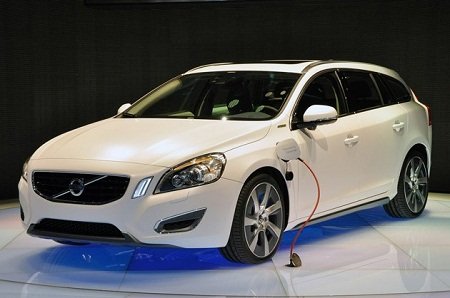 Here we come up with the best diesel and electric combination. It generates the cracking power of 300 hp that can sprint to 60 mph just within 5.5 seconds. The hybrid has 30 miles absolute electric capacity that is best within its range. However, the credit goes to the 11.2 KWh Lithium power centre for its best support.
Conclusion:
You are reading the article means you are already a fan of the hybrid concept. Anyway, all these are making hybrid concept a super hit. Undoubtedly, they can satisfy you in every way.