Top 10 Best Degree Colleges Ranking in India
There are various colleges across the nation, which offers the courses of your choice, but only few are the best in whatever they provide. With so many colleges opening every now and then, it gets really difficult to choose the ones that are best. There are various degree colleges in India, which offers numerous courses. Education has become a priority for every person and to get quality education is also important. Whatever field you select, there has to be quality in your course and you should come out with flying colors, and a changed a person who can be capable of doing things on their own. The best Degree colleges in India, are not just best in one aspect, they are best overall and they provide you with best resources, faculty and makes you person who knows their work. Here is a list of top ten best degree colleges in India which specialises in particular fields and ranks number one in that particular area.
This is one of the best colleges for commerce, with BCA and BBA as their specialties. This college is one of the renowned colleges and has one of the best faculties in the commerce zone.
This fashion designing college is India's leading institute in fashion designing. It has produced various well known alumni who are making their name in the fashion industry. This college was established in 1981, with collaboration with FIT, New York and Ministry of textiles.
It is the best hotel management institute the country has. With amazing faculty and brilliant infrastructure, this college ranks number one its field and also provides a degree course.
It is one of the best institutes to study Fine Arts. Located in Banaras, this college has the best faculty from across the world for their students. This institute was founded in the year 1916, and offers Post graduate and Under Graduate courses in Visual Designing.
One of the best degree colleges if you want to study journalism or audio-visual communication. This college has high-end equipments and they have one of the best faculties. The campus is brilliant and they offer a post graduate degree course as well.
Famous for its science and arts, this college located in Delhi is a girl's college. It is one of the best colleges for girls who want to pursue their career in science or arts. It is affiliated to Delhi University and has a top notch faculty.
This College is India's best college for commerce and the cut off every year is a minimum 99%. The college has the best faculty; the students are extremely smart and talented. They have a lot to offer you, and you come out from the college as a completely changed person.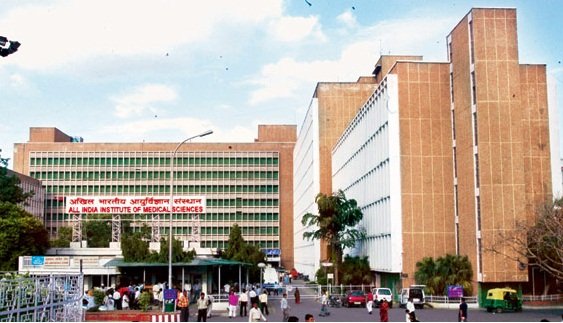 The best degree college for those who wants to become a doctor. The college provides you with practical knowledge and is one of the best in the country. It is not an easy task to get in here, but if you get in this college, it is worth it.
This college is ranks number one if you want to study engineering and if you are seeing that as your future. Studying from here will give you a practical knowledge and will train so well, that you will be able to speak in the outside world without fear.
This is one of the best colleges to study law, and a lot of retired judges from the Supreme Court have been a part of this prestigious college. Located in the Bengaluru city, this is the most famous and renowned college for those who wants to become a lawyer.