Top 10 Best Colleges For Movie Direction in India
Becoming a Director is easy but becoming the best Directors is equally easy if you have the creative eye for it. You must to know, what is good and what is bad, you should be able to control your crew and should be able to say Yes/No to things. A good director is good leader as well.
There are various institutes across the country who teaches how to direct and how to become a good director. To become someone like a Hitchcock or a Fellini, one must be able to create things and visualize it. The director should be well versed with the story and as soon as you read the story if the images comes in your mind frame by frame; then yes, you hold the capability of being a good director and if you can execute what you have visualised then you are through it. Here is a list of top 10 schools/institutes in India which teaches Direction and is amongst the best of the lot.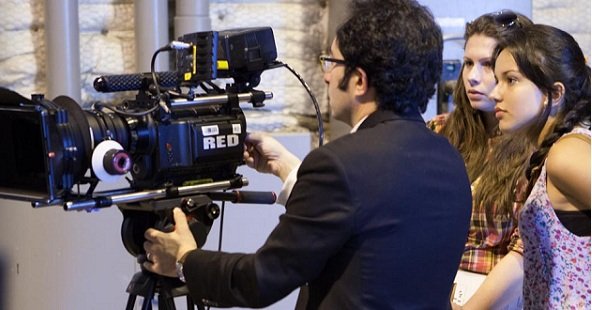 10. MATRIKAS FILM SCHOOL, DELHI
Here you do not have to sit in the class and listen to boring lectures; instead the lectures are given in the form of practical workshops where you learn by doing. It is one of the best colleges in India, which gives you a Diploma Degree of one year.
9. CENTER FOR RESEARCH IN ART OF FILM AND TELEVISION
This was founded in the year 2006, and is a non profit organization. They offer a one year course in film making where you can opt for distance learning, a full time or a part time course.
8. ZEE INSTITUTE OF MEDIA ARTS, MUMBAI
This school is owned by the Zee networks and they provide a Bachelor, Degree and a Diploma course in Directing. Along with that the course comprises of Hands on Film-making and they also have short term courses during the weekends.
7. ASIAN ACADEMY OF FILM AND TELEVISION, NOIDA
Established in 1993, AAFt was famous for its acting school. But later on it developed as the Mass communication media and the faculty here comes from across the country who is famous and renowned. The institute offers a two years MSc. Cinema and PGD in Cinema and a three year B.Sc. Cinema with a diploma in Cinema where in both cases you specialise in Direction.
6. DIGITAL ACADEMY THE FILM SCHOOL, MUMBAI
It is collaborated with the Mumbai University and provides PG Diploma course in Film and Television Direction for two years.
5. NATIONAL INSTITUTE OF FILM AND FINE ARTS, KOLKATA
Founded in the year 1990, NIFFA is the oldest film school in Kolkata and it provides a diploma in Film direction which has a duration of 18 months or two years.
4. L.V. PRASAD FILM AND TELEVISION ACADEMY, CHENNAI
It was started by the famous director LV Prasad. It offers a two year PDG Diploma in Direction.
3. WHISTLING WOODS INTERNATIONAL, MUMBAI
This was founded in the year 2006 and is owned by one of the famous Indian Director, Subhash Ghai. With an amazing infrastructure and latest equipments and technologies, this school comes in the list of top 10 film school in the world. It offers a 3 year bachelor course and a two year Diploma course in Filmmaking.
2. SATYAJIT RAY FILMS AND TELEVISION INSTITUTE, KOLKATA
This institute was established in the 1995 and it is a member of the International Association of Film and Television Schools and CILECT. It offers a three years PG course in cinema where the students can chose the specialisation between direction and Screenplay writing.
1. FILM AND TELEVISION INSTITUTE INDIA, PUNE
FTII tops the chart undoubtedly, with the quality product and teaching and minimum fees this school is one of the best film school of India with alumni such as Raj Kumar Hirani, Sanjay Leela Bhansali, Subhash Ghai and many more. They offer a three year PGD in Direction.