5. Maruti Ertiga
Maruti Ertiga is a high range MUV, which caters to the need of CNG users in this segment. With an average of 22.8 km/kg, it becomes an ideal option for buyers. It has the smart hybrid technology with a great cabin space. Additionally, it is affordably priced in the range of Rs 6.18 – 8.71 lakh ex showroom price.
4. Maruti Suzuki Alto K10
This is the compact car with the best of features and interiors. It has the automatic gear shift which makes sure the operation of clutch and gear occur at optimal timing. In case of accident it comes with driver airbag to save the life. The stereo has the finish like a piano. The engine displacement is 998 cc and gives the mileage of 32 km per kg in CNG. The price depends on the variants from Rs 4.05 – 4.11 lakh ex showroom price.
3. Maruti Wagon R
Another CNG option from the brand leader Maruti Suzuki is Maruti Wagon R, hatchback, which runs on CNG and gives an average of 20.51 km/kg. You can own this one by spending Rs 4.10 – 5.37 lakh ex showroom price. Smooth power and fuel efficiency are the features of this car. It requires less maintenance and provides adequate space.
2. Hyundai Grand i10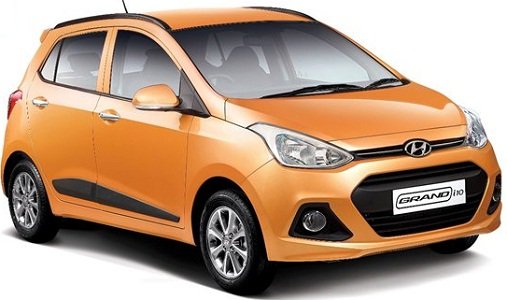 This car has lot of space and are fuel efficient. It has the rear AC vents which provides the coolness at the back. The interiors of the car makes one feel that sitting in luxurious car. The engine displacement varies as per the model from 1120 – 1197 cc. CNG can be fitted on the car by the factory by paying price of Rs 68000/- over the ex showroom price. There are different models and the ex showroom price varies from Rs 4.91 – 6.84 lakh.
1. Maruti Celerio Green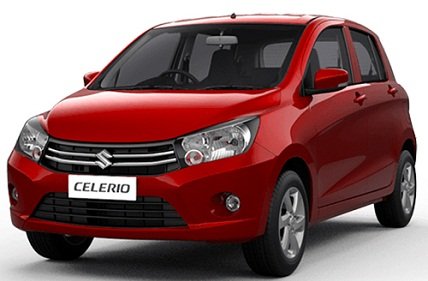 The top CNG car in out list is  Maruti Celerio, which blends comfort, style, performance and affordability to give a great option to the Indian buyers. It has the feature of adjusting the steering as per the need and automatic gear which reduces the trouble of changing the gear while pressing clutch. It is priced around Rs 4.99 lakh ex showroom price. It has the engine displacement of 998cc and the mileage of around 31 km per kg of CNG.
All these CNG cars give you an economical ride down the Indian roads, without making a compromise on quality.