Top 10 Best Cables & Wires Companies in India 2019
There are various important things which are important for transferring the things from one place to another. Without the transfer it would be difficult to operate some of the things. One such thing is the Power which is important to life to do the each minute of things. For transferring the power from one corner to the other one needs the Cable through which one can easily supply the power to different parts of the world. Cable should be used that are shock proof and gives the maximum safety while using it.
There are different companies who manufacture Cable and some of the top best Cable companies in India are as below –
10. Diamond Power Infrastructure Ltd.
It has been established in the year 1970 and is into the manufacturing of turnkey services provider, power transmission equipment, conductors, UHV, Transformers and various others. It outsources the majority of work to reduce the cost of the manufacturing. They produce the quality of the product and at the best of price.
Website: www.dicabs.com
9. Cord Cable Industries
It was established in the year 1987 and are into the best quality of customized cables. They manufacture the best quality of cables through the use of best of advanced technology and modern process. These cords are cost effective and give the best of the connectivity. Its main office is into New Delhi. These cords are being used in different industries such as steel, fertilizers, power and many more.
Website: www.cordscable.com
8. V – Guard Industries Ltd.
It was founded in the year 1977 and had its main office in Kochi. They are into the manufacturing of the various products such as voltage stabilizers, electric pumps, geysers, electric fans, electric motors and various others. It has around 20000 retailers and 500 distributors. They are into the diversified consumer products. They are also into the industrial, agricultural, domestic, electronic goods and appliances.
Website: www.vguard.in
7. Uniflex Cables Ltd.
It was founded in the year 1981 and had it office in Mumbai. It had started with the Elastomeric division and now it had been into manufacturing of different wires such as Power Cable, Optical fiber cover, Jelly filled Cable. It has received the certification of ISO 9002 and ISO 9001. In 2008 it has become the subsidiary of APAR Industries.
Website: www.uniflexcables.in
6. KEI Industries Ltd.
It was founded in the year 1968 and its main office based in Delhi. It manufactures Stainless Steel Wire, Turnkey Projects, and Cables. In the Cables it manufactures different types of cables used for different purposes such as extra high voltage, Low tension power cables and High tension power cables, winding wires, stainless steel wires and many more. The cable products are used in various sectors such as railways, steel, fertilizers, real estate and various other sectors.
Website: www.kei-ind.com
5. RR Kabel
They are into the designing, manufacturing and engineering of the wires for different purposes such as Schools, theatres, residential, industries and different others. It also makes the building wires such as PVC flame retardant, flame retardant low smoke and low halogen, which are used for different purposes. They have the manufacturing unit in Silvassa and had 18, certification approximately for different achievements which make it first company with such achievements.
Website: www.rrkabel.com
4. Havells India Ltd.
This is one of the best companies in India knows for the quality. It was founded in the year 1958 with more than 6000 professions around 50 countries. It has manufacturing units around India in various locations. They have around 23 branches and manufacture various products such as kitchen appliances, fans, water heaters, domestic cables, industrial cables, capacitors and many different products. Its main office is in Noida, Uttar Pradesh.
Website: www.havells.com
3. Finolex Cabels Ltd.
It was founded in the year 1958 and had its main office in Mumbai. This company is under the flagship of the Finolex Group. Under this flagship they are manufacturing various products such as Wires and Cables, Switches, Pipes and fittings, PVC sheets, Power Cables, CFLS, PVC Resin. There are different types of electrical cables made by them and one can use these for various purposes such as UPS cables, Underground low voltage cables, power cables and various others.
Website: www.finolex.com
2. Sterlite Technologies Ltd.
It was founded in the year 2000 and had its main office in Pune. They keep on designing, managing and building more smart networks as per the changing need of the customers. The company has the manufacturing unit of optical fiber in Aurangabad and the manufacturing unit of cable and power transmission in Haridwar, Pune and Silvassa. It has its presence in around 10 nations of the world and has the presence almost all over the world.
Website: www.sterlitetech.com
1. Polycab Wires Pvt. Ltd.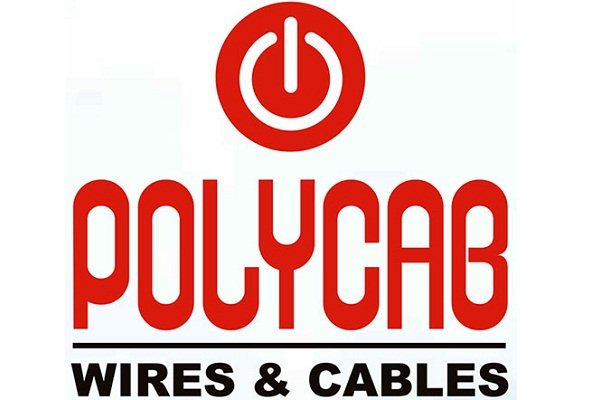 It has been the best company in the industry of electrical for more than 4 decades. They have the best of manufacturing units in Halol and Daman. It supplies the best of quality which one can rely on and keep on developing the product as per the need of the market. They are into various products and services such as Utilities, Petroleum and oil refineries, Steel and Metal, Chemical, Cement, OEM's, Power generation, EPC contractors and various others.
Website: www.polycab.com
Cables should be chosen with utmost care by taking care of the safety which one need to maintain for their family and staff. If one chooses the poor quality of cables then it could be life threatening for the person and disastrous not for self but also for the nearby areas.