Nothing can be more relaxing than an evening at a calm beach, while holidaying in your favorite coastal destination. There are numerous beaches in the world which are considered ideal as a holiday place, on account of their silver sands, picturesque beauty and serene atmosphere.
Here is a list of top 10 beaches in the world:
1. Anse Source d Argent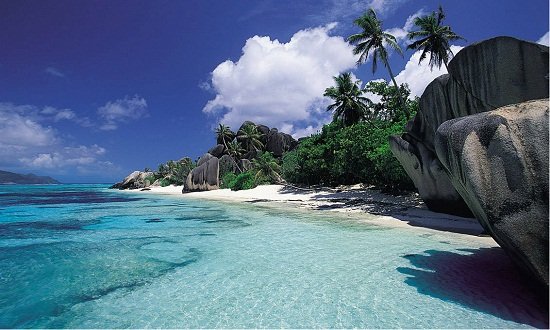 This heavenly beach located in La Digue, Republic of Seychelles is one of the best beaches in the world. The amazing pink sands and high cliffs make it a delight for photographers. Besides this splendid spot, the island is home to the rarest of rare species called flycatcher bird.
2. Hidden Beach
Next on the list of top 10 beaches in the world is the Hidden beach, a secret underground location in Marieta Islands in Mexico. As the name implies, it was once hidden but now is not, but the most amazing thing about the beach is that you can reach there by passing through a water tunnel.
3. Lanikai Beach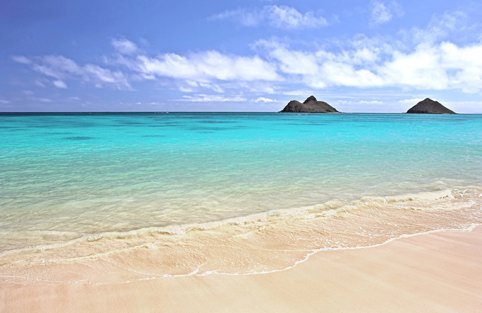 Featuring next on the list is Lanikai Beach in Hawaii, which spreads over half a mile and has beautiful lush green tropical plants and palm trees, making it a scenic view. The water here is deep green in color and there is a coral reef nearby.
4. Fraser Island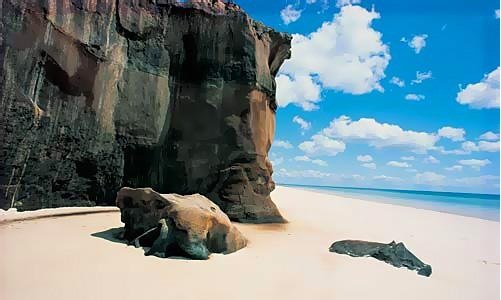 Fraser Island in Australia is the largest sand island in the world, besides being home to one of the most beautiful beaches. It is also a World Heritage Site, which attracts thousands of tourists around the world, on account of its serene beauty as well as ecological value.
5. Plage de St Jean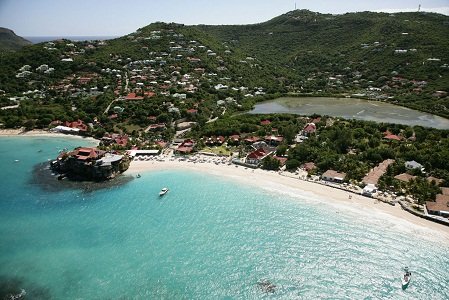 This unusual beach destination lies at the edge of the airport on the island of St Barths in the French Caribbean. It is one of the best loved hideaways for celebrities, who want to relax on the beach, sipping their drinks and watching the planes land and take off from a close distance. It is also perfect place for swimmers and sunbathers.
6. 7 Mile Beach
Located in Negril, Jamaica, the 7 Mile Beach is one of the longest beaches in the world, which actually is 6 miles long, against its name of 7 miles. The wonderful beach is flanked by high cliffs, and Ricks Café, one of the best beach bars in the world is located on these cliffs.
7. Maya Bay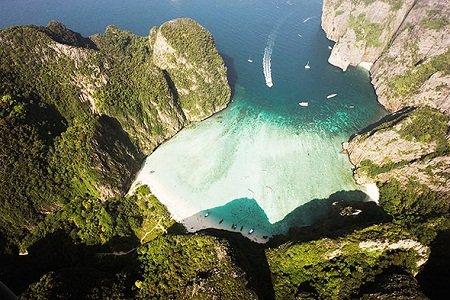 Maya Bay is another one among the most magnificent beaches in the world. It is located in Ko Phi Phi in Thailand and is a budget friendly location, besides being abundant in natural beauty. This tropical beach was the location of the movie "The Beach". You can enjoy cheap Thai beer at the Maya Bay.
8. Kauna oa Bay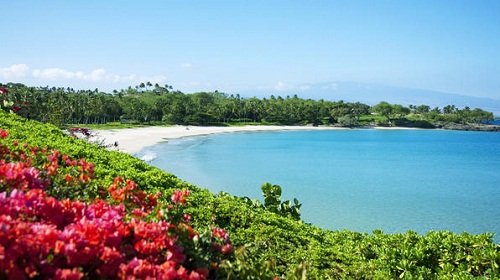 Another top rated beach in the world is the Kauna oa Bay, which lies in Kohala Coast of Aloha State Big Island on Hawaii. This crescent shaped beach is covered with shiny white sands, dotted with palm seas and offers clear blue water for swimming and water sports. This is also an ideal spot for sun bathing.
9. El Castillo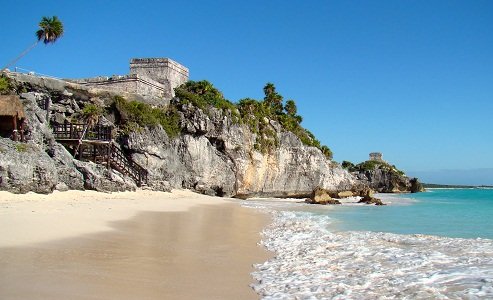 El Castillo in Tulum, Mexico comes next on the list of top 10 beaches in the world. The beach boasts of clear waters, which are enhanced in beauty by vibrantly colored fishing boats. You can have a look at the Mayan ruins in the backdrop of this beach or enjoy the local salsa dance and festivities offered by this beach.
10. Bells Beach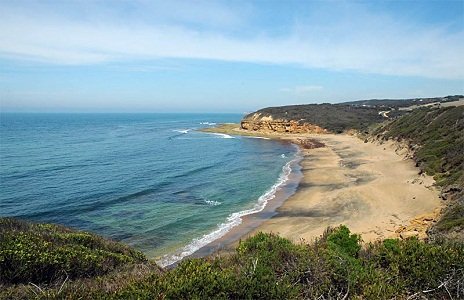 Featuring next on this list is the famous Bells Beach, another scenic beach which lies in Victoria, Australia. Besides its picturesque beauty, this beach is famous for hosting the longest running surfing competition, Rip Curl Pro, which is being held here since 1961.
Some other world famous beaches are Plage de Tahiti (France), Baia do Sancho (Brazil), Paradise Beach (Greece), South Beach (Florida) and Sunrise Beach (Thailand).