Baking is not less than an art that provides the happiness and the aroma of love to the entire house. It is counted as the magic that transform the whole house and the kitchen saturated with the enticing smells of chocolate and different essences. That is the reason there is no better house that smells like the cake.
No matter whether you are having the taste for the sweet dishes or having one for savory meals, baking is the thing that satisfy the tastes of all. Here are the top 10 best baking recipes that will make your mouth to water only through its aroma:
10. Chocolate Mini bars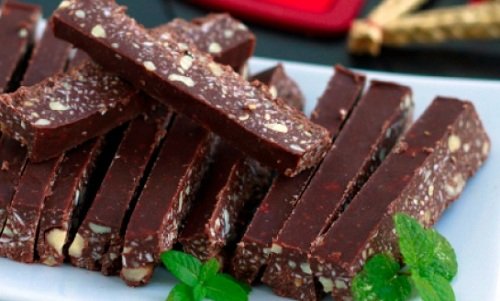 This is one the most favorite treats of mine and surely it is your favorite too. With the goodness of dark chocolates and the creamy indulgence of chocolate brownies. With some rich flavor of mint and glaze of chocolate it is one of the sweetest treats that will definitely waters your mouth.
9. Peach Cobbler
With the goodness of peach and the vanilla ice cream, this peach cobbler is another best combo that is developed by the virtue of baking. This baked dish is the most tempting and the delicious one that won't stop you tickles your buds. Serve this dessert hot along with the frozen scoop of vanilla ice cream.
8. Baked chicken and sweet potato with chickpeas
In the list of the best baked dishes, the baked chicken and sweet potato with chickpeas is also holding a rank for the people who love to eat savory dishes. This one is really a hearty meal that requires no time to prepare. All you need to do is to bake all the food stuff in a single tray according to your taste.
7. Coffee Cake with Mocha Frosting
For the people who crave out for the sweet dishes, here is one of the most tempting and the alluring recipe that will surely satisfy their hunger for sweets. Baked coffee cake when frosted with the creamy and velvety mocha frosting, directly takes you to the heaven. Sprinkle some nuts over this alluring cake and serve with tea.
6. Lemon-Scented Blueberry Cupcakes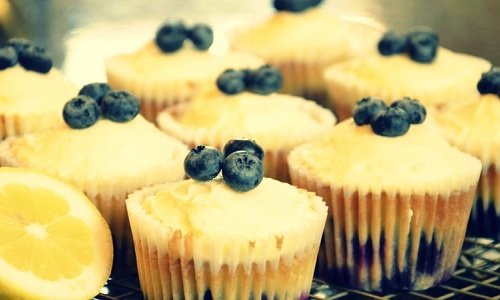 Filled with the juicy and fresh blue berries along with the scent of lemon, this cupcake is surely one of the best baked recipes that are fun for birthdays and such occasions. You can pipe the cold creamy frosting over the baked cupcakes to give it a special appearance.