Top 10 Best Audi Cars in India 2016
Audi is itself a complete innovation in the world of cars which are designed with marvellous chassis frame along with high end technology incorporation. It has powerful engine which gives a smooth and impactful performance, each model priced a little on higher side but totally is worth it if we consider the performance and power.
Here are the top 10 Audi Cars in India:
10. Audi A3
It is available in both 1.8 L TFSI diesel and 2.0L TDI petrol engine, is a luxury Sedan with impeccable design and interiors. It has amazing aerodynamics which makes the car different. It has magnificent power delivery through its 6 speed S-tronic dual clutch transmission. The electromechanical power steering is complete comfort. It is priced between Rs 24.56 to 34.06 lakh depending on the variant.
9. Audi A4
It is a beautiful Sedan which has a fine chassis with exhilarating design. It has elongated roof top with powerful dynamics which makes the car one of the finest for Indian household. It is priced between Rs 31.65 to 40.79 lakh depending on its variant.
8. Audi Q3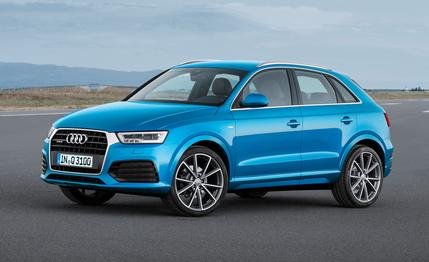 It is an SUV which comes with powerful engine and completely adds to your class. It gives a maximum speed of 202kmph, which is designed with perfect elegance. It is another name for comfort with bold and beautiful interiors. It is prices between Rs 28.99 to 37.90 lakh, which is decent considering SUV.
7. Audi Q5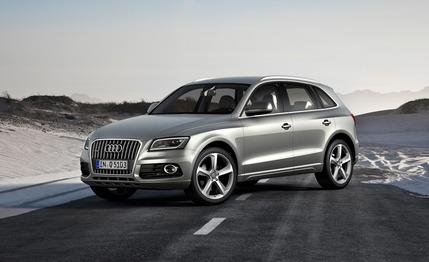 It is perfect SUV for people of this generation with marvellous exterior model design and comfortable interiors. It has amazing 220 hp turbo charged 4 cylinder which gives it its exceptional speed along with supercharged 272 hp V6 engine. It is 8 speed automatic all wheel drive. It is comfortable for all kinds of roads. It is priced between Rs 49.46 to 62. 95 lakh.
6. Audi A6
It is super stylish and reliable Audi car, with a powerful 3.0 TDI BiTurbo engine which gives it a great performance along with good speed. It LED light is not only attractive but consume less energy. It is vibrant and vivid mode. It is priced anywhere between Rs 45.90 to 95.25 lakh depending on the variant.
5. Audi Q7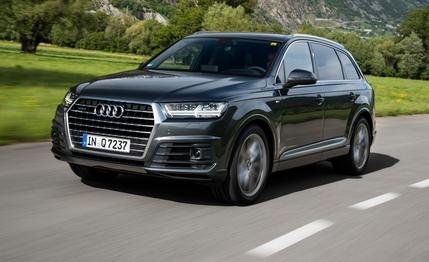 It is the perfect SUV which gives comfort, performance and look completely captivating. It has comfortable and well spaced interiors. It has a powerful 333 hp 3.0L V-6 engine for high end performance. It has 8 speed automatic and all wheel drive for customized comfort through the ride. The ultimate luxury SUV priced at Rs 72 to 77.50 lakh.
4. Audi A8 L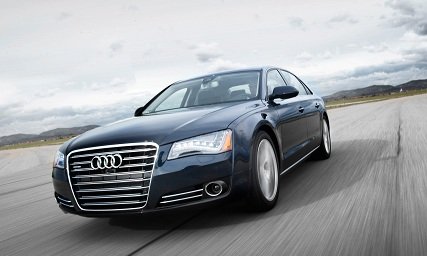 It is as smooth to drive as smooth it looks on the exterior. It has amicable design which a flawless chassis which gives it brilliantly bold look. It has good and comfortable interior with reasonable space. It has powerful engine with 8-speed tiptronic gearbox along with Quattro all wheel for smooth ride. It is priced anywhere between Rs 1.17 to 1.87 crore.
3. Audi RS5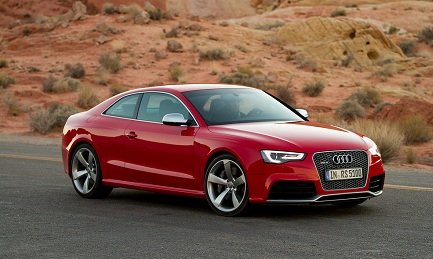 It has excellent design with brilliant performance which has a 450 hp 4.2 L V-8 engine for a powerful performance, with 7 speed dual clutch transmission. It is available as both coupe and cabriolet, depending on how you like it. It has Quattro all wheel drive for better ride. It has a torque output of 430Nm. Priced around Rs 1.09 crore.
2. Audi RS7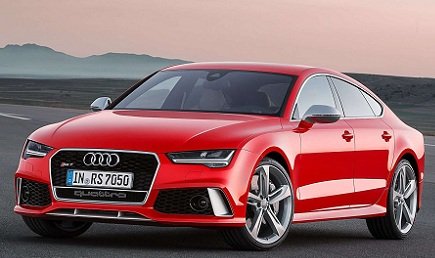 It is a sportsback edition which is meant for speed and power pact performance. It has a twin turbo 4.0 TFSI engine which gives 560bhp for excellent performance. It takes a whooping speed with limit of 250kmph. It comes with 8 speed automatic , all wheel drive and lower suspension. It is priced approximately Rs 1.40 crore.
1. Audi R8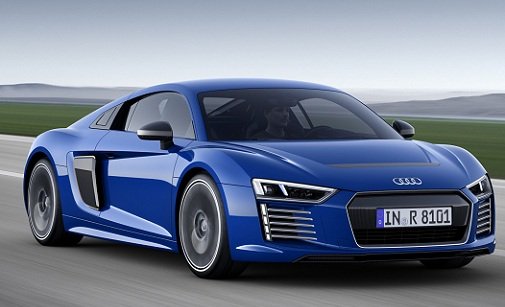 It is splurge into complete power and comfort, with 4.2 L V8 Petrol engine which gives impactful performance with a speed which is completely smooth and irresistible. It beauty beholds the eye of the onlooker, with seven speed automatic drive. It has turbocharged V6, with scintillating chassis. It comes with a price but ranging from Rs 1.71 to 2.32 crores.