How often do we get to witness a bond between two sisters who have magical superpowers and yet equally kind and affectionate? Not many times I am sure! And yet as another great venture, SAB TV has launched SUPER SISTERS that is unlike anything that we have seen before.
Wiki
Produced by Vipul D Shah, Super Sisters focuses on the unbreakable bond between two sisters Shivani and Siddhi.  Having lost their parents at an early age, the duo explores their magical powers while a possible love interest walks into Shivani's life.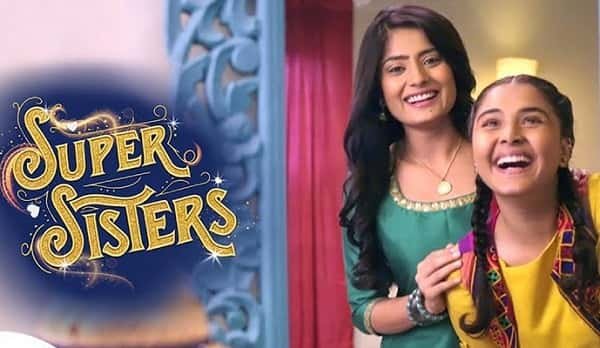 Story
Shivani is the elder sister who is brave and a loving human being, Siddhi, on the other hand, is a feisty, carefree younger one. The two girls lost their parents when young and grew up at their Chacha's home. However, for some mysterious reason, owing to the superpowers that they have, they are required to move to their not so friendly Mama's house played by Krunal Pandit where they get ill-treated by their daughter Isha. Amidst these misfortunes, love finds its way into Shivani's life as a dynamic business tycoon, Ashmit Oberoi. Shivani refrains from pursuing the relationship, given the powers that she possesses. Manini De Mishra plays the other pivotal role as Mami.
Super Sisters takes its viewers through a one of a kind journey comprising love and magic.
Timing
The show currently streams from Monday to Saturday at 7 pm on Sony SAB. So far the show has completed 60 episodes(as of 12th November 2018). The premiere was on 6th August 2018.
Cast Real Name
Gaurav Wadhwa as Ashmit Oberoi
Vaishali Takkar as Shivani
Muskan Bamne as Siddhi
Krunal Pandit as Mama
Manini De Mishra as Mami
Isha Anand Sharma as Isha