Sourav Ganguly Net Worth, Biography, Age, Height, Wife
Sourav Ganguly is the former Indian cricketer and captain of the Indian squad, who is considered among the best batsmen in the history of cricket. Born as Sourav Chandidas Ganguly, this legendary cricketer, nicknamed as "Dada", holds a position of respect in the international cricketing circuits.
Net Worth: $55.5 million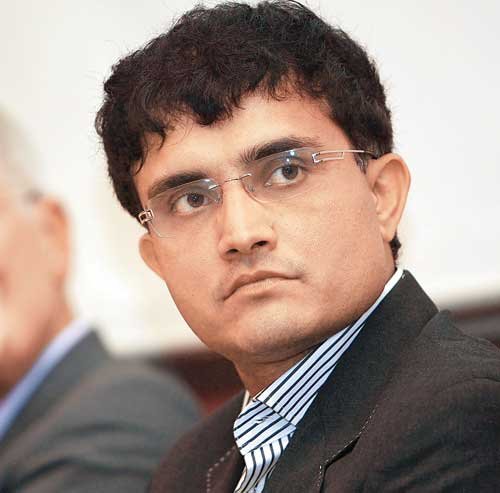 Born: 8th July, 1972 (Age 42 years)
Spouse: Married Dona Ganguly in 1997
Retired: 21st December, 2008
Personal Life
Sourav Ganguly belongs to a Brahmin family and his parents Chandidas Ganguly and Nirupa Ganguly belonged to Behala, Kolkata, West Bengal, were he was born. Sourav is the youngest son in the family and his elder brother, Snehasish introduced him to the sport of cricket. He lives with his extended family of nearly 50 members in a huge house in Kolkata. Sourav also owns a fleet of 32 cars, including Mercedes Benz and BMW. His affluence in the game has earned him the worthy titles of "Bengal Tiger" and "Prince of Kolkata". Sourav started playing cricket during his school days and went on to become on e of the most successful captains in the cricketing history of the country, who has not only excelled at the game, but has also encouraged fresh talent by supporting the youngsters in the team when he was the captain.
Professional Career
Sourav Ganguly was a left handed batsmen as well as a successful medium paced bowler. He holds the record for being the fifth highest scorer in the one day international format of the game, besides being the third cricket player to surpass the 10000 run mark, along with Sachin Tendukar and Inzamam ul Haq. By winning 21 of his 49 test matches as the team captain, Sourav has become the most successful skipper in the history of India, in the test format. Also, his team reached the World Cup Finals in 2003. After his retirement in 2008, Sourav continues to be linked with the game by working as a television presenter and commentator.