Sembaruthi (Zee Tamil) Serial Wiki, Story, Timing, Cast Real Name
One of the most loved shows of Tamil language on television history of all time, Sembaruthi is a pretty romantic and family show. Its first premiered on 16th October 2017 and has been running since with good ratings. We will talk more in detail about it down below-
Wiki
The show is based on the storyline of a rich and strong women and her elder son who falls in love with the servant maid girl working at their house. The show takes on a very romantic and family theme and is filled with all romance and unique story. It is part of Zee Tamil and is produced by M. Jamal. It is the no. 1 show of Zee Tamil having highest TRP.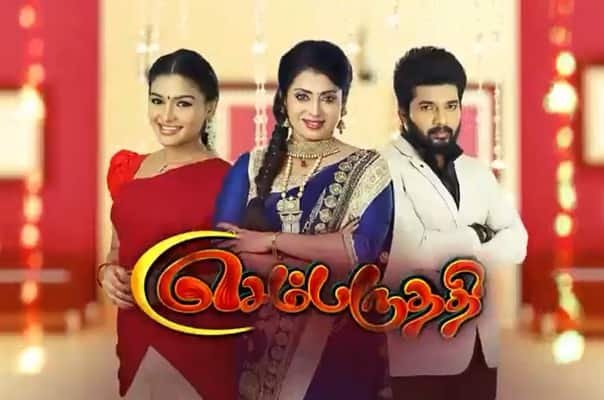 Story
The show is all about love romance and family with the main highlight being the couple of Adhitya and Parvathi with their chemistry. Akhilandeshwari a rich, powerful and arrogant women whose son is Adhitya. He is entirely opposite of her mother in traits like he is a calm, serious, and intelligent guy. Parvathi the girl who Adhitya falls in love is from the village and doing the job in Adhitya house as a maid.
Parvathi she is also a strong character girl and does her work properly. She falls in love with Adhitya. There is many chemistry love romance in this show as to how a rich man loves and wants to marry with a poor housemaid. There are also many characters who make plan and plots to destroy their love but they can't succeed. This is an entirely different love story from other and viewer are liking this very much.
Timing
The show first premiered in October 2017 on Zee Tamil and is aired from Monday to Sunday at 9:00 pm.
Cast Real Name
Karthik Raj as Adhitya
Shabanaa Shahjahan as Parvathi
Priya Raman as Akhilandeshwari
OoruVambu Lakshmi as Vanaja