Karn Sangini (star plus) Serial Wiki, Story, Timing, Cast Real Name
Karn Sangini is a mythological television serial which first aired on 22 October 2018 on Star Plus. The show is based on the novel Karna's Wife: The Outcast's Queen by Kavita Kane.
Wiki
Karn Sangini is produced by Shashi and Sumit Mittal under the banner of Shashi Summet Productions. The show has been developed by Shashi Mittal and directed by Jai Basantu Singh and Tushar J Bhatia. Tejasswi Prakash, Kinshuk Vaidya and Aashim Gulati are in the lead roles.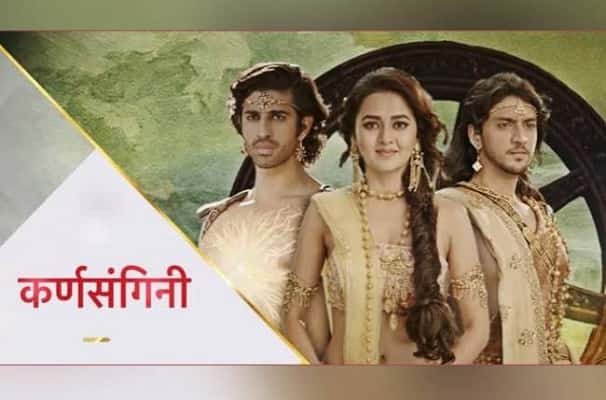 Story
The story explores the love and strong bond shared by Karna, the great archer in Mahabharata, with his wife Uruvi. Uruvi lives in Hastinapura and is a friend of Arjuna, the Pandava Prince. Karna is a charioteer's son who was disowned by his mother Kunti after birth. Uruvi gifts a pink gem to Arjun for good luck which is broken by Karn's arrows during the tournament in which he challenges Arjun to a duel. Uruvi is hugely impressed by his prowess, thus beginning her association with Karna. The show is centered around the Uruvi and Karna with the events of Mahabharata and its various other characters forming the background of their love story.
Timing
The shows airs at 7:00 PM everyday from Monday to Friday. The running time of the show is about 20 minutes. The show has completed 26 episodes as on 26th November 2018.
Cast Real Name
Aashim Gulati as Karna
Tejasswi Prakash as Uruvi
Kinshuk Vaidya as Arjun
Sayantani Ghosh as Kunti
Paras Chhabra as Duryodhana
Randheer Rai as Yudhishtir
Madirakhsi Mundle as Draupadi
Rehaan Roy as Dushasan
Amit Lekhwani as Dronacharya
Gufi Paintal as Kripacharaya
Devvrat Chaudhary as Bhima
Ajay Nain as Shakuni
Ravneet Kaur as Bhanumati
Raj Premi as Parushurama
Rusiaan Sayed as Nakul
Sushant Marya as Sahadev