Jija Ji Chhat Par Hain (SAB TV) Serial Wiki, Story, Timing, Cast Real Name
Jija ji chhat par hain is one of the popular shows of SAB TV and gains immense popularity. The flirting episodes of Elaichi with an aspiring music director and her tenant Pancham made it more popular.
The condition of Pancham and his tricks to come out from the situation make the story more interesting. It is one of the shows on SAB TV which can make one laugh and give a relaxed mind.
Wiki
The show is produced by Sanjay Kohli and Binaifer Kohli under the production house Saniya Film Studio. The show begins with the courageous lady of the serial Hiba Nawab as Elaichi and her family and their helpless tenants. The show contains a dazzling comic story which one can enjoy with family and kids.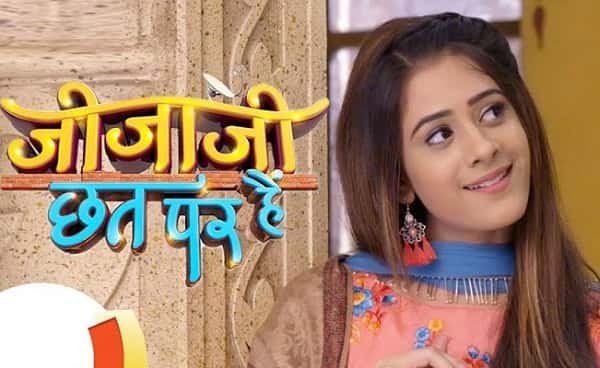 Story
Jijaji Chhat Per Hain is a diverting and straightforward story of Elaichi the brimming with life, a young lady who is the daughter of the Chandni chowk popular lehenga shop proprietor Murari Bansal and their young and struggling tenants' Pancham and Pintu. Pancham is an aspiring music director and moved to Delhi with his companion Pintu. They confronted issue to locate a rental house as they are bachelors. At last, they arranged to trick their landlord. The story spins around Elaichi's mischief and unconventionality, Pancham's actions to escape from her traps and Murari's desire of getting his girl to change her notorious ways and settle down in life.  Pancham, who tries to be a music director yet rather arrives up working with Murari to make a decent living.
 Timings
'Jija ji chhat par hain' TV show debuted on 9 January 2018 on India's favorite entertainment channel SAB TV. The serial telecast at 10. P.m. from Monday to Friday and completed its 232 episodes as of now.
Cast real name
Hiba Nawab as the young lady Elaichi
Nikhil Khurana as the struggling music director Pancham
Harveer Singh as Pintu, Pancham's friend
Anup Upadhyay as Murari Bansal
Soma Rathod as Karuna Bansal
Raashi  Bawa as Sunita aka Sunnu