Ishant Sharma Net Worth, Biography, Age, Height, Wife
Ishant Sharma is among the youngsters of Team India, who has cemented his place in the team with his amazingly fast and accurate bowling. He has achieved great feats in his short career, including becoming the fifth youngest bowlers to bag 100 wickets in test cricket and also having crossed the mark of 150 km/hr in his bowling speed.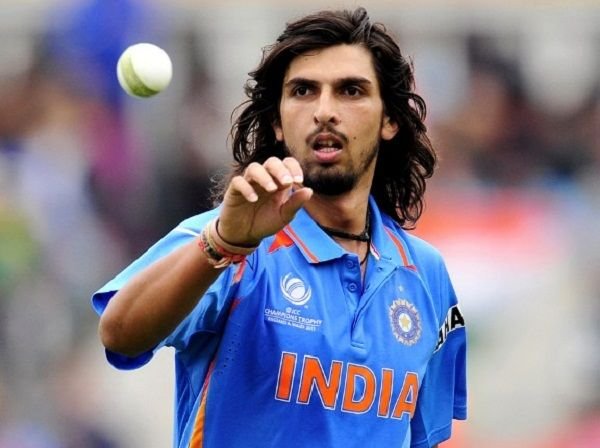 Net Worth: $ 5 million
Income Sources: Ishant Sharma gets paid match fees as a part of Indian cricket team and IPL team Sunrisers Hyderabad (2013). He also has some brand endorsements to his name.
Nick Name: Ishant Sharma is lovingly called Lambu by his team mates, because of his tall height and lean frame.
Born: 2nd September, 1988 (age 28 years)
Marital Status: Engaged to Pratima Singh.
Height/Weight: 6 feet 4 inches, 76 kg
Personal Background
Ishant Vijay Sharma hails from Delhi and plays domestic cricket for the Delhi team. He is a right arm fast medium bowler, who is widely acclaimed for his phenomenal speed, though he has contributed to the team as a batsman too, on some crucial occasions. He has crossed the 150 km/hr speed mark in international cricket and IPL, reaching an incredible figure of 152 km/hr as his maximum. Ishant was made the part of Team India at the young age of 18 years and is also credited to be the bowler with the highest bid amount on IPL, when he was bought by Kolkata Knight Riders, with a bid amount of $ 950000.
Career Graph
Ishant Sharma started his domestic career by playing for his home team of Delhi, where his wonderful performance fetched him a place in the under-19 team of the country, which toured England and Pakistan in 2006. He was selected in the Test team of the country in 2007 to tour Bangladesh, as a replacement of another fast bowler Munaf Patel. He made his ODI debut for the country in the same year, this time against South Africa and became an important member of Team India, after his stupendous performance. At the series, he not only clinched a total of 16 wickets but was also honored with the Man of the Series title. He has taken a total of 179 wickets in 59 test matches and 106 wickets in 75 ODIs for the Indian cricket team. Ishant has played for Kolkata Knight Riders, Deccan Chargers and most recently, for Sunrisers Hyderabad, for which he has been playing since 2013 in the IPL series. He has made the incredible achievement of crossing 100 wickets in 70 matches and 150 wickets in test matches, making him the 11th Indian bowler to achieve the feat. These achievements have made him one of the most successful bowlers in Indian cricket till date. He is appreciated on the international level, not only for his amazing speed, but for his rhythm and accuracy too.
Cars
Ishant Sharma resides in Delhi and is known for his love for cars. In addition to a Honda car, Ishant has recently bought an Audi RX5.
Save
Save