Poker is one of the most famous casino games. Poker in India has evolved a lot and now stands at a great place, thanks to the introduction of mobile gaming. Initially, it was limited to festivals or particular places, but we are now able to make it a part of our lives with the digital revolution. There are several factors that led to this- interactive mobile gaming aided by augmented reality, virtual reality, etc., and the ease of digital payments. If you are looking for online poker, several online sites can play this game.
The most accurate start of Poker in India can be traced back to the adaptation of Teenpatti by the youth. This game is quite different from the three-card brag, a British game, or the Us variants. This game captured the attention of the Indian masses and was then the most played game. According to the statistics shown by the Big 4 KPMG, the Indian gaming industry will grow by 22 percent in 2023, i.e., 11880 Cr from 4380 Cr in 2018. The game gradually started with acceptance in the West, and the pandemic got it into India with a vast market share in the online gaming industry. At present, there are more than 3 million active players of Online Poker in India. It started initially as a card game in earlier times to the mobile game with two-way Video chat interaction in recent times. Some factors that led to the development of the Indian Poker scene are described as such:
Indian Poker among masses: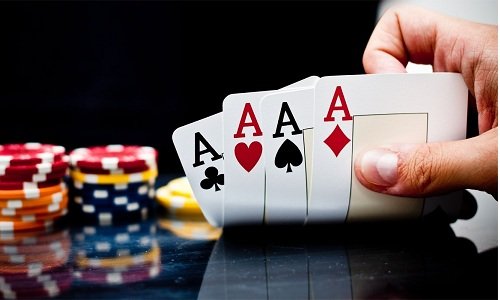 Poker was there in India even before the British Raj. With colonialism, it got the British flavor and developed the Teenpatti scene. Then there was Spartan Poker which made the game player-centric and dependent on technology. We knew some of the best online poker players in India that have grown to a different level on this platform. We can say that online poker in India is rapidly developing and becoming one of the most successful platforms in India – not only for entertainment purposes but also for making money online. Several types of poker were introduced to people with different sets of draws and favors.
Increased awareness:
It was initially a belief that poker is based on luck and you can lose a lot easier, and it is not something based on your skills. Gradually awareness started spreading about it being a game of understanding permutation and combinations, probability, human psychology, and a lot of experience to master it. A lot of people participate in online Poker series in India.
Digital Revolution:
Now poker is no longer limited to specific places, and it is at the touch of your hand. You can play online poker easily, made possible due to excellent internet connectivity and digital payment infrastructure. A little less effort is required to start playing the game online.
Player Incentives:
Several online poker platforms are developing to incentivize the user against deposit schemes, loyalty programs, international tournaments, coupons, fast withdrawals, etc. Easier access favored a lot to the increase in the use of this game online. Many people are earning a good amount of money by playing online poker in just their free time.
Social Media Trend:
Nowadays, several celebrities and influencers on the internet are endorsing poker games. People are now knowing their chances to even play with their favorite people on the internet. A lot of tutorials and demo games are being shown to the public to increase their interest in this game.
Conclusion
Many perceive poker as illegal and thus refrain from it. It is to be noted that in India, there are no laws against online poker. There are different types of poker being played. Some of them are Five-card draw, Omaha Poker, Video Poker, three card poker, etc. When you play online poker, always be calm and focused. Do not try to put in a lot from the start; yes, we know it can be tempting. Try gradually increasing your pace and then learn from experience. Calculate all the permutations and combinations beforehand and make a move. It is absolutely a game of logical thinking and strategizing. There are assumptions that it is rigged, but the sites suggested in this article are absolutely tried and tested, impartial and robust.